Deciding to move from someplace to another is never easy. You need to think about all the pros and cons of the place you are leaving. But also about the place you want to move to. There are multiple reasons to move from one place, such as weather or bad public schools. But there are some benefits such as many job opportunities in another place. But whatever your reason for moving from Houston, TX is, hiring State to State Movers to help you out is always a good decision.
A few words about Houston TX
Houston is the largest city in Texas and the fourth largest city in the United States, with its good and bad sides. It is a diverse, vibrant metropolis with a thriving economy and a rich cultural scene. Houston is home to some of the country's best museums, restaurants, and entertainment venues. There are many reasons to love living in Houston, but there are also some downsides. By listing all the pros and cons, we will try to give you a better perception of leaving Houston. But one of the things you do not have to worry about is finding the best interstate moving companies Texas has. They are located in Houston, and they will try to give their best to make your relocation go as you planned.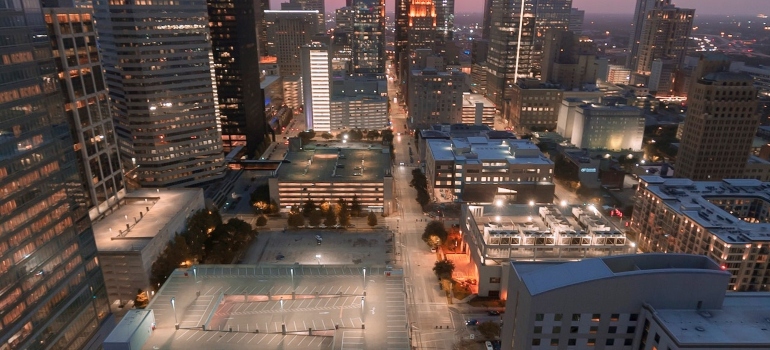 A good job market is one of the upsides of living in Houston
This place might be on the top of the list for new residents. There are many job opportunities, from the healthcare centers that are always searching for younger people to hire to the major industries. All of these positions keep Houston at the top when it comes to being the best place to live in. And if you are looking to become a doctor, you might want to stay in Houston because the chances of finding the job of your dreams here are high.
Here are some of the biggest employers in Houston you should know about:
Walmart
H-E-B
Memorial Hermann Health System
The University of Texas MD Anderson Cancer Center
Houston Methodist
McDonald's Corp
Kroger
Schlumberger
United Airlines
These are just some of the biggest employees. Of course, there are many more that offer great job opportunities.
Houston is the host of many cultures
People who have moved to Texas and to Houston come from all kinds of places. That is why moving from Texas will be your loss. You can meet so many different people and learn so much about history that sometimes you will feel like you are all connected through some line from the past. If you are moving from Houston TX, you are losing the opportunity to meet new people and gain some knowledge that you cannot get in ordinary public schools.
Some of the best places for entertainment can be found here
There are a lot of museums, sports teams, and family-friendly activities that you can find here. There is always something good to do in Houston. You will definitely miss it if you are leaving Houston TX. So, think twice about the other place and whether you will have this type of outdoor activity there too. However, if you are moving to a different state, make sure you have researched the activities there before hiring Houston out of state movers to help you relocate.
The best food is in Houston!
The food options you have in Houston are endless. And we can say that this will be hard to compete with. So, if there is no other reason for you to stay in Houston, just think of the food and variety of restaurants and bars where you can be closer to heaven by trying some of the tastiest dishes ever made.
Why do people leave Houston?
If Houston is so great, why do people decide to leave Houston you may wonder. Well, no matter how great this city can be, it has its downsides. Below we will share some of the biggest reasons why people decide to leave.
High property taxes are the reason why people move out of Houston
One of the first things you should know is that Houston has high property taxes. You should know that people who own their homes pay more on property taxes than in other places in the US. Now, this is not something you would usually worry about if the real estate market was stable. but it is not, and today, prices can vary a lot day by day. However, if you think about moving from Houston to Boston, think twice. The prices there can be even higher than in Houston.
People are simply not okay with it and are looking to move to another place because of it. There's no point in paying some of the highest amounts in the nation when there are better options. For example, out of state movers San Antonio offers are getting many calls from Houston residents. San Antonio seems appealing to many people for multiple reasons, taxes included. 
Bad weather and mosquitos
We already told you about the economy and the taxes. But you should know that Houston can have bad weather as well. just in 2017, Hurricane Harvey damaged or destroyed almost 135,000 homes. Not to mention that there is constant flooding and rainfall. Moreover, because of the humidity, which is at a high level in Houston, there are plenty of mosquitos. This is something that most people do not want to deal with when moving from Houston. They would want to live somewhere that is safe and nice. That's why people are moving elsewhere, especially seniors looking to retire.
Bad traffic
Perhaps one of the toughest things that can complicate your stay in Houston is the continuous bad traffic. It is something that many people have to deal with on a daily basis. And if you are not from around here, you will have difficulty adjusting to it. For instance, on I-45, people can be seen literally driving bumper to bumper. Houston is ranked as the place with the worst traffic in the nation. And it's not just cars – there are also a lot of 18-wheelers on the roads, which can make driving even more dangerous. So, if you can't deal with the constant traffic congestion, then consider calling movers Houston to Chicago and move to Chicago instead of Houston.
When it comes to public transportation, the tickets are way too expensive, and it is not affordable to use at all. And for that big city, Houston is in the last place when it comes to public transportation systems, and it has not developed in many years.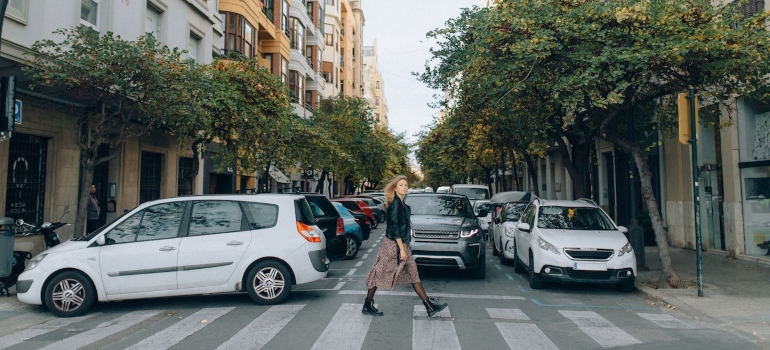 Crime rates are high
Of all the biggest problems of living in Houston from our list, crime is certainly one of the most significant. The city has a long history of high crime rates. While there have been some improvements in recent years, the problem is still very prevalent. In addition to the danger that comes with living in an area with a high crime rate, it also creates a feeling of insecurity and can make it difficult to enjoy life in the city. If you're considering moving to or staying in Houston, TX, it's important to be aware of this issue and take the necessary steps to protect yourself. Though it's not an easy problem to solve, being mindful of the risks can help make Houston a safer place to call home.
Make a detailed plan for moving from Houston to another state
When deciding it is time to relocate from Houston to a different state, make a plan. Due to prior research, list all the things you should do. Of course, always have in mind the budget. Moreover, one of the first things to do is to find reliable movers.
Now, there are several things you should do to prepare for the move, and they include:
Find good movers to help you out with your move. -This is important, especially if you plan to move some fragile items.
Sometimes you will have to declutter your home before the move. -That means you should deal with the items you do not need anymore.
Gather packing supplies. – Make sure they are made of good quality materials.
Pack your items. – Take your time to ensure their safety.
These are some of the most important steps you need to take if you want to have a safe relocation, especially when you are a first-time mover.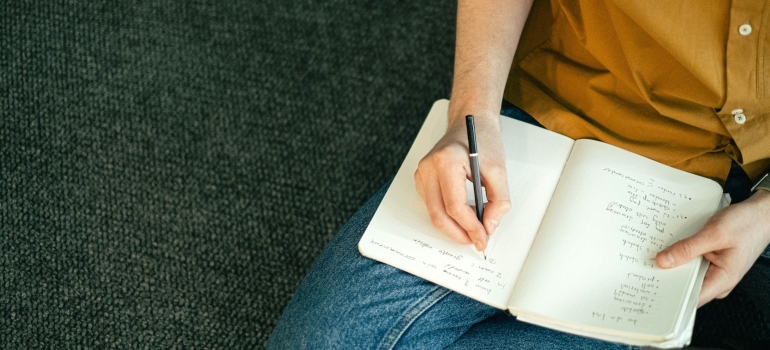 Ask your friends to help you move
The moving process can be complicated, that's for sure. That is why you should ask your friends if they can help you move. They can help you when packing fragile items as well. Since the pair of extra hands are always more than welcome when moving.  You need to do this, especially when moving from Texas to North Carolina. You will be able to do everything much faster, and you will be less stressed. Having friends helping you with the move will make this moment special. After all, you are leaving Houston and will not see them in person for a while.
If possible, visit the new city in advance
We all know that finding a home in a different state is never easy when you're sitting in your home. Thus, buy a ticket and visit the new state. Be a tourist for a while. Research the neighborhood. Also, find out how to get around. Discover the most important sights. Moreover, search for a good school for your kids!
Choose the right time
We advise avoiding the peak of the season when moving interstate from Houston. Especially when moving from Texas to Florida. This is a popular destination, and many people choose to move there. Therefore to avoid traffic, and high moving rates, consider moving in the off-season. Furthermore, choose the weekdays. Weekends and holidays shouldn't be your choice. Not only because of the money but also because the crowd is really big. And if possible, move early in the morning.
Make sure to transfer utilities properly
You must consider all the people and places you need to inform about your move. For instance, if you are moving soon, you would want to cancel your utilities and transfer them to your new home. That is why you need to contact your utility companies, tell them about your move, and update your address. Also, if you are moving soon, then you need to update any subscriptions you might have. This way, your bills, magazines, and packages won't arrive at your old place.
While we are on the topic of informing you about the move, you need to tell your employer about it as well. Tell them you are moving soon and see if you can get a few days off to plan everything properly. Now, if this is impossible, you can always move on Friday and have the rest of the weekend to settle in. Furthermore, it is easier to do this with professional help from long distance movers Houston offers. With their skills, you will be able to move fairly easily and without any problems at all.
Declutter before you pack
When it comes to packing, start by decluttering. Surely, you'll buy something new after moving to another place. On the other hand, we all have items we don't need anymore. Therefore, save money. Donate those things. Someone will be grateful. On the contrary, you can sell certain belongings. Hence, you might even earn extra money.
Once you are done decluttering, you can start packing your items. Make sure to pack all of your things carefully. You want to ensure they are well protected. If packing is not something you are good at, you can always ask cross country movers Dallas offers to help you with this. They will do a much better job and will be able to do it in a shorter amount of time.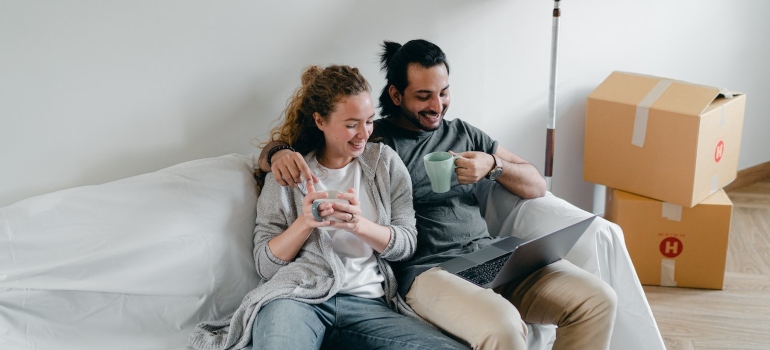 Don't forget to relax!
One of the most important things you need to have in mind and to know is that you will surely have to deal with a lot of stressful situations. Knowing how to properly deal with stress during the move can save you a lot of trouble. Stress can cause many health problems that not many people can deal with. Especially when you are planning to move out. That is why finding some time to relax can be really helpful. It is important to rest from time to time if you want to do everything properly. If you are constantly working on your moving process, you will surely make some mistakes that can cost you a lot during the move.
It is time for a fresh start
This is everything you should know about moving from Houston. With this guide, you will be able to organize your move properly and avoid any possible moving mistakes at the same time. if you are looking for more interesting information to help you with your move, you should visit our blog. Many good articles can provide you with some of the best moving tips you can use. You can also give us a call if you need help organizing your move.