There are some documents that never leave your side, or at least they are not supposed to. Things like ID cards, or the driver's license. These things we carry around each day, most likely in our pockets, while we do our things and go on our ways. However, the truth is that not all documents are so easily transported. Alas, if only there was a way for a person to live a normal life with only those things he or she could fit in the pocket…but there is not. Leases, tax forms, various bills, etc… all of those tons of paper we hold somewhere in our home have value but also have weight. They must be moved, but are also not very cooperative through the process… so let's talk about how to pack documents for an interstate move.
How to properly pack documents for an interstate move
In order to have your documents properly packed before you move with the help of cross country movers Austin you will need few items.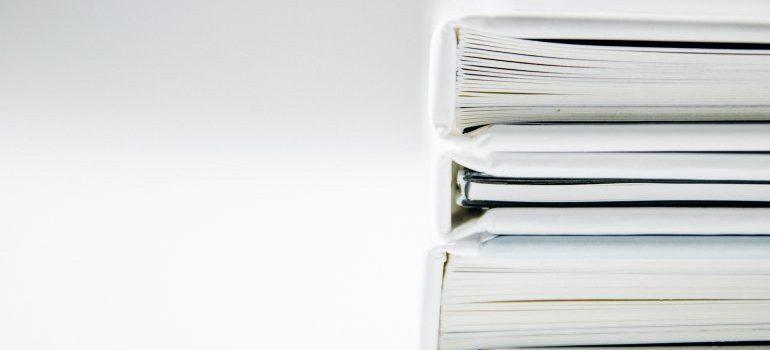 Here are the three main things to focus on:
Packing supplies – Firstly, you will need packing supplies. Generally, the documentation does not require much on this front. Simply get cardboard boxes in order to pack documents for an interstate move. That will do it just fine.
Boxing – When putting the documents into boxes, make sure that the boxes are as filled as possible. Furthermore, always put the heavier boxes are always beneath the lighter ones. That way you can make stable stacks.
Protections -Furthermore, try using plastic sheats and folders to protect the documents further from any scratching or, worse, moisture and mold.
Back up what you can
While most of the documentation will obviously be written down and in paper form, you can also try to back up everything digital or in any way used as a picture on your phone before embarking on a move with your cross country movers Dallas of choice. That way you can be sure that the content of the documentation will not be lost no matter what!
Important documents and forms of relocation
However, what about documents for an interstate move that you actually need in order to see the move to a successful conclusion? Interstate relocations are many things but simple is not one of them. That means that they require a lot of paperwork and careful handling of documents.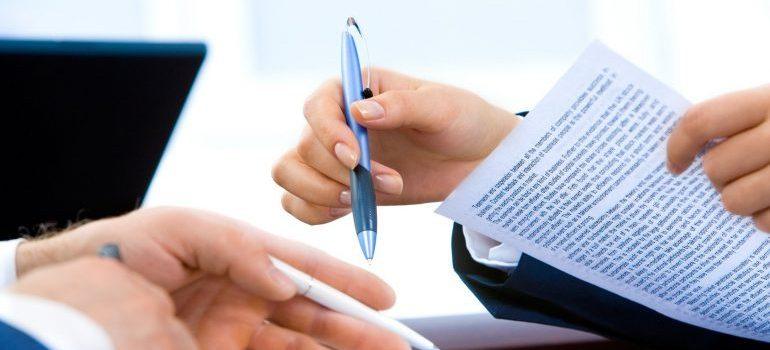 In order to make sure that you are working with a moving company, you can trust, make sure that they are registered with the FMCSA, which regulates interstate relocations. Once that is good, be sure to read the contract carefully and to keep in mind the following documents:
Moving quotes
Moving quotes are estimations that movers like long distance movers Austin will give you about what they think the cost of the move will be. There are three kinds of these. One is the non-binding estimation. This is just a rough estimate, and the mover is not bound by the number they put out here (except that the price of the relocation will not go over 110% of the initial estimation, as per FMCSA rules). The second one is a binding estimation, which is a precise forecast of the prices you will have. Finally, there are binding-not-to-exceed estimations, which have a maximum value that the price will not go over.
Bill of lading
Furthermore, you will find that when relocating from state to state you will receive a bill of lading. This is something of a receipt that you need to hold on to while the move is in progress. You will be using it once the move is done by returning it to the movers. That way you confirm that the relocation has been successfully done. Be sure to properly keep the bill of lading close on the person, and to inspect the items before you return the bill of lading to the movers.
Inventory
This is a "document" you should produce yourself. As we previously mentioned, you will be asked to return the bill of lading. However, before you do that, you should inspect all the items that have been moved. Only after you are sure that they are undamaged, you should proceed. However, it can often happen that the client is unaware if some damage occurred before or during the move, or if something is missing right away. That is exactly why you should not commit this to memory, but rather to paper. A list with all the items you are meaning to move should be there to help you discern the state in which the items are and what items you are expecting on the other side of the move.
A good mover is something you will need
Federal Motor Carrier Safety Administration we already previously mentioned with its abbreviation, FMCSA. Therefore, we will now talk about other aspects of good movers. First of all, make sure that the mover is actually capable of long-distance relocation. By checking the FMCSA directory of registered movers, you can actually see if they are providing the services or outsourcing them, and also how many trucks and employes they have. That way you can definitely, without a doubt, know that the company is capable of the relocation you are entrusting it.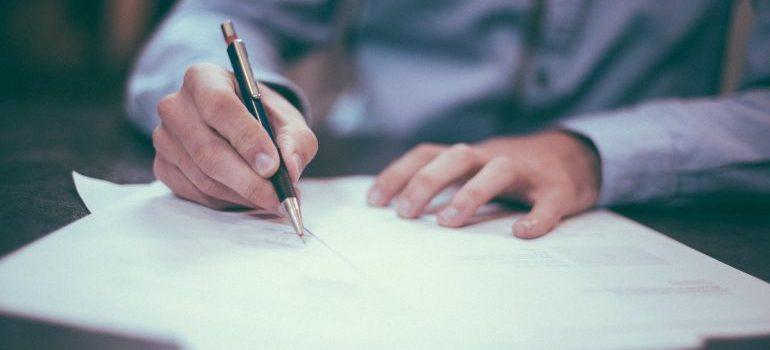 Furthermore, make sure that the company is well-reviewed. It should offer fair prices for the service. Remember, estimates are often free. Definitely use that to get a feel for the right price!
In summary
Well, this is it. This has been our guide on how to pack documents for an interstate move. It is our hope that you have now grasped the complexities of interstate relocation and the importance of proper packing of documents for the long road and shipping. As a final point, we would like to remind you to plan this out properly. The whole planning for the interstate move should take around 10 weeks, with documentation being prepared up to 2 weeks before the move.