When you decide to relocate to another state and choose Texas as your new home, that means you have made a good decision. If, in addition to that, you plan to buy a new house, you have a lot of obligations until every little step is finished. Thanks to State to State Move, you at least won't have to worry about finding the best moving company for that job. The next step is to choose the place you want to live in. There are many great cities in Texas, and which one is for you depends on your wishes and the reasons for your relocation. If you keep reading, you will find out more about the best cities in TX to buy your second home.
Why is Texas a good state to buy your second home in?
One of the main reasons why you should move to Texas is the fact that it has one of the fastest-growing economic markets in the USA. The cities in Texas have been growing in population, job opportunities, and the real estate market. All this would be enough to hire long distance movers Texas and start preparing for your relocation. However, there are more reasons to decide to buy your new home in Texas.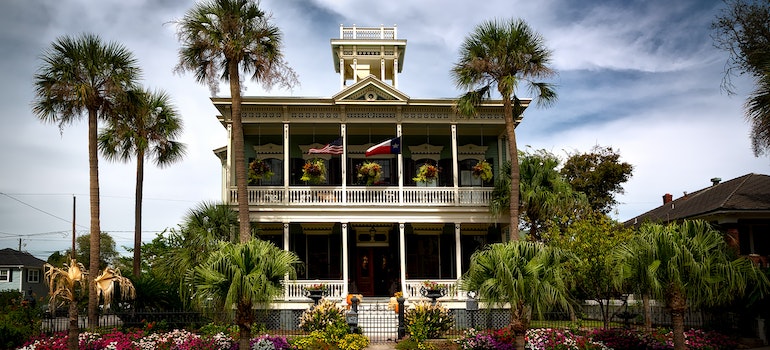 First of all, that is one of the states with free income tax. Secondly, Texas is also one of the most affordable states in the USA. The overall cost of living index is lower even than the national average, 94.2 compared to the USA's 100. Since you are most interested in real estate and buying your second home, you will be glad to know that the median house cost is $243,600, while in the U. S. the average cost is $291,700. You won't make a mistake, no matter what city you choose. And some of the best cities in TX to buy your second home are:
San Antonio
New Braunfels
Houston
Dallas
Buying your second home in San Antonio
Even though San Antonio is one of the cities with the most residents in Texas in the USA overall, it is still one of the most affordable. The truth is that it is uncommon for big cities with a great number of living there to be one of the cheapest, but San Antonio is. This city has an 89.8 overall living index. In comparison, Dallas is 12.5% more expensive. The median home cost is $220,300, which is well below the already-mentioned USA average home cost of $291,700. If you think these are already reasons enough to contact long distance moving companies in San Antonio TX and relocate there, there is more. San Antonio has a lot to offer.
The real estate market in San Antonio
San Antonio has a stable real estate market, both for renting and buying, even though the prices in some areas have gone up by 16% and the median home values in some neighborhoods have reached the record of $393,000. However, San Antonio's location is something that, among other features, makes this city one of the best in the USA for investing. Its proximity to Austin, and especially to Houston, makes it desirable. Even though the price is expected to rise more in 2022 (by 3,5% until the end of the year), listed houses spend fewer days on the market than last year (27 days on average).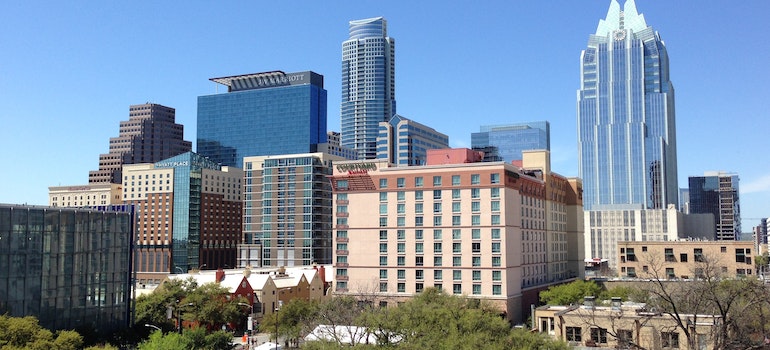 If you want to live in a friendly and diverse place, where the tourism industry is at a high level, San Antonio might be the place for you. Just learn about the top 5 mistakes to avoid when moving to San Antonio. Plan your move well and you will love living in this populous, but affordable city.
One of the best cities in TX to buy your second home is New Braunfels
Unlike San Antonio, which is one of the biggest cities in Texas, New Braunfels is a small town. However, that doesn't mean it hasn't got everything you need for leading a perfect life and making it your choice for buying a second house. There are 96,935 people living in New Braunfels, which is more than 16 times less than in San Antonio. That is why people are what makes this town special and one of its biggest advantages. They are open and welcoming and by the end of the first day there, you will have someone to make you company while eating dinner.
The cost of living in New Braunfels
The cost of living in New Braunfels can be one of its disadvantages if we compare it to San Antonio, for example. Namely, the cost of living is 99.4, which is almost 10 points more than in San Antonio. However, it is still more affordable than in the USA. On the other hand, the median home cost is $317,900, which is much higher than in the USA or in the majority of other Texas cities. It is possible to find your perfect second home in New Braunfels. However, prices are on the rise, so you have to be patient and do your research well. As soon as something catches your eye, contact your realtor and long distance movers New Braunfels TX, because you shouldn't waste your time. The houses have been selling rapidly, despite the relatively high cost.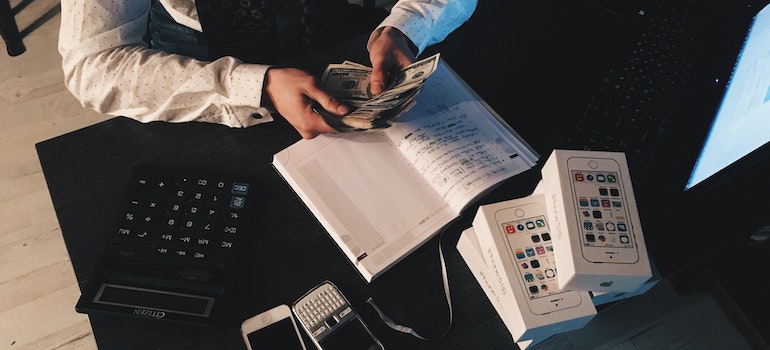 The education in New Braunfels
Small towns are usually safe and family-friendly, so they are perfect for raising a family. In New Braunfels, there is Independent School District. It has 16 schools and 9,282 students. The good news about schools and this district is the fact that it offers above-average education. More than 55 % of all students are proficient in each area, especially in Maths and Reading. The graduation rate is 95%. So, if you have been wondering whether you should move to New Braunfels with your family and buy your second home there, now you have your answers. Don't hesitate to make a decision as soon as possible.
Buy your second home in Houston
Another city in Texas that has a few million residents in Houston. There are many reasons to move to Houston and you just need to decide which combination of the things it offers is for you. With so many residents, it is no wonder that Houston is one of the most diverse cities in Texas, and in the United States in general. There are many outdoor activities, different school districts, museums, restaurants, and entertainment and cultural activities overall. In addition to that, Houston gets the best of Texas' good weather. Even though the temperatures in winter can be high, they are not as extreme as in some other cities. Winters are, of course, mild. It rarely snows in Houston.
Houston's affordability
Again, it may be surprising, but having in mind its size and the number of residents, Houston is a reasonably affordable city. You can buy your second home here, because the median price of a house in Houston is $267,000 in October 2022. When the average wage of $64,000 is considered, it is clear that housing is far more inexpensive than in other US cities. So, your next step is to contact one of the Houston long distance moving companies and schedule your relocation there. You will gain a lot by moving to this diverse city.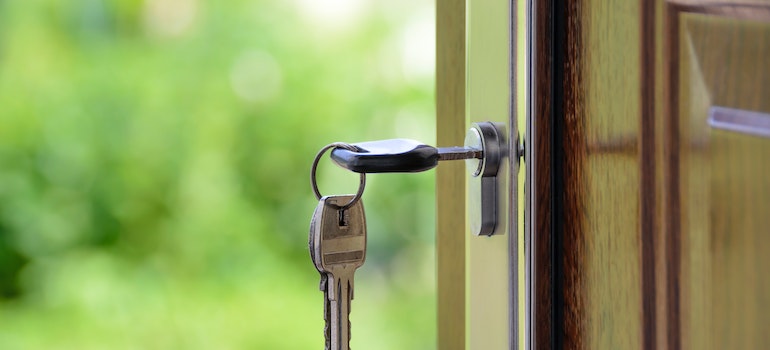 The job market in Houston
We have already mentioned that Houston has a relatively high average salary. Also, some of the biggest and most profitable companies are located in Houston. If you are looking for a job before you buy your second home in Texas, Houston may be the place for you. Some of the most popular jobs are cashier, with an average salary of around $22,020. Then, there are Customer Service representatives with an average income of $25,741. One of the highest-paid jobs that are on the list of the most popular jobs in Houston is Project Manager, which has a monthly income of $83,603. Other managers and supervisors usually have salaries between $40 000 and $65 000. If you are looking for any of these jobs, then Houston is one of the best cities in TX to buy your second home.
Dallas is also one of the best cities in TX to buy your second home
What can be the best reason to move to Dallas and buy your second home there are job opportunities. Dallas is a city that has a thriving economy and one of the best job markets. If you want to work in defense, financial sectors, health care, IT industry, commerce, medicine, etc., you can do it in Dallas. Like Houston, Dallas is also home to some of the best moving companies in the world, such as Southwest Airlines, for example. If your crucial reason to find one of the best cities in TX to buy your second home is a job, then Dallas is the place for you. In this case, you shouldn't hesitate to contact long distance movers Dallas and prepare for your move. You will find plenty of open job spots there.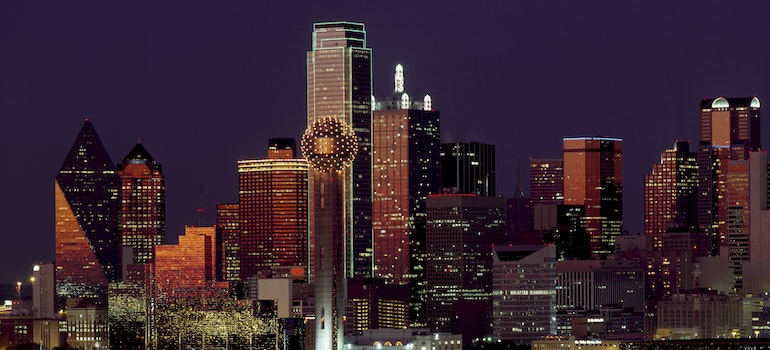 Living costs in Dallas
One of the disadvantages of buying your second home in the city of Dallas can be the high cost of living. For a person of four, the average monthly costs are 3,725.95$. That is the cost without mortgage costs. If you want to buy a property in downtown, you will have to pay 3,414.62 per square meter. Of course, if you want to live in a more suburban area, this cost will be 1,968.67 per square meter. On the other hand, if we compare Dallas and Houston, Dallas isn't less affordable, especially if we have in mind the thriving job market. The median home cost is $259,800, which is only around $15 000 more than the average home in Texas. So, if have everything in mind, Dallas is another city that has a reasonable median home cost.
How to buy your second home in Texas?
Before you decide what is one of the best cities in TX to buy your second home, you must know what you are looking for. When you decide on your home preferences and when you see which city has what you are looking for in its offer, you need to make some steps. First of all, find a realtor. Even if you think you have enough experience now and that you can buy a house on your own, think well. Real estate agents are professionals who will make that process much easier for you.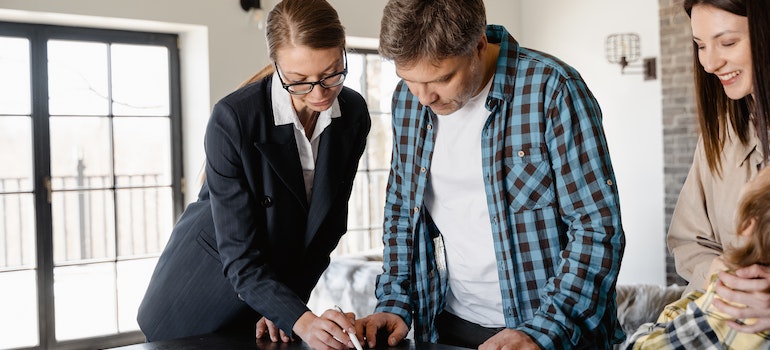 Don't hesitate to tell the person you hire your exact wishes. Don't lose time (and money, in some cases) by being vague and indecisive. Also, look into only those houses you are genuinely interested in. Also, it is important to get pre-approved for a mortgage. Even though this was probably a step you had to undertake when you were buying your first home, the second one is no different in this case.
Decide what to do with the house you already own
What can be easier this time is the fact that you already own one home. If you want, you can put it under the mortgage. That way you will get a bank loan to buy a second home. Also, you can always sell it. Put it on the market before you start looking for your second house. It can open a few new possibilities for you.
Once you decide what to do and when you find a perfect home for yourself in one of the best cities in TX to buy your second home, it is time to make an offer. The best option is to give as much cash as you can because that way you will have an advantage. Keep in mind that since your houses are not in the same area, maybe not even in the same state, insurance might not be the same. Don't buy a house, if you don't have insurance covered.
Be patient when you are buying the second house
Even if you easily choose among the best cities in TX to buy your second home, be patient. Buying a house is a process and it can't be done on demand. Consider all the cities and find a good real estate agent. Once you decide, choose a good moving company and enjoy your relocation.