Moving is a challenging task, especially if you are moving across the country. Besides packing, gathering documents, etc. the first thing to think about is your budget. Organizing a relocation can be really expensive, so you should think about some cheap ways to move cross country. Whatever your reason is for moving, you do not want to spend all your money on a relocation, so here are some cheap ways to move to your new home.
Cheap ways to move cross country
When planning a move you need to think about lots of stuff – packing, moving truck, storage unit, moving company, etc. Interstate relocation can be very expensive, but here are some of the ways to make your relocation cheap, or at least cheaper:
be economic about the items you are planning to pack and relocate
move during the cheaper season ( if you can choose)
contact several movers until you find the movers that suit your budget and check if there are some discounts
consider moving on your own
one of the cheap ways to move cross country – rent portable containers
you can ship your belongings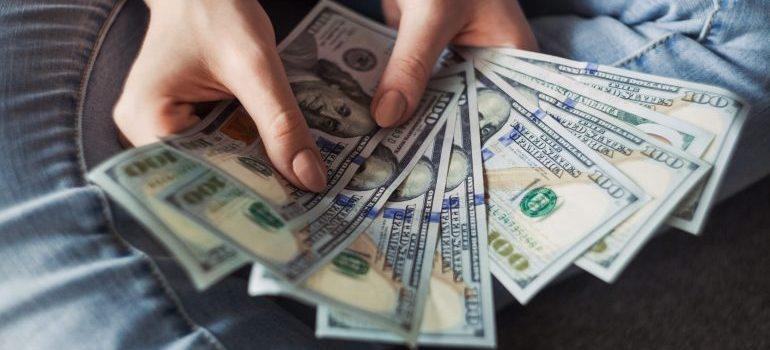 So, there are some cheap options but you need to decide what is the most convenient way for you. You can let your Tampa cross country movers handle everything but first, you should think about your budget. Set your budget so you can estimate what steps you should take.
Decide what to transport
When preparing for the move, especially if you are moving far away from your home, people can get emotional and they usually want to pack and take everything to their new home. This can be exhausting but expensive, too. You will be needing a lot of packing supplies and a big moving truck which can also be too much for your budget. So, if you are planning to move, go through all your belongings and put aside the items that you want to transport. Check the condition of all your items, clothes, and furniture. If there are some items that you haven't been using for a while, get rid of them. When it comes to furniture, check its condition and decide whether is worth transporting it or not.
Everything that is in a good condition you can give to some friends or family, sell on the internet, or give to some charity organization. In case you have too many items, you can ask your movers for storage services. It is important to choose a storage unit that is clean, safe, and climate-controlled. But, be sure your budget can afford this.
Choose a moving season
Moving during summer can be pretty costly. Many people are moving in this time of the year so the prices are higher. Try to move at a different time of the year, during the autumn or winter. If you need to move during the summer season, make sure you contact and book on time your cross country movers Florida resident always hire and recommend. If you wait for too long you might end up moving alone or with some amateurs.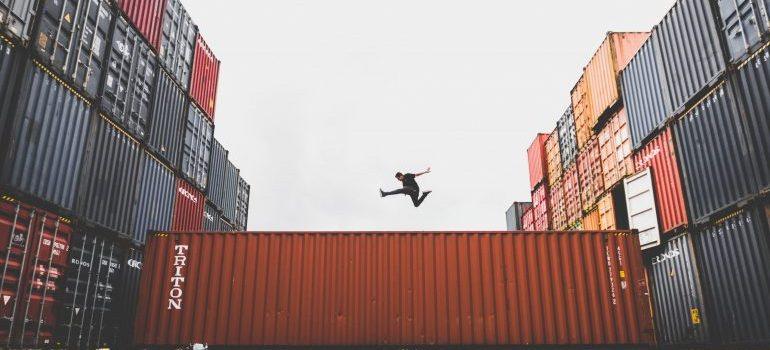 Hire cost-effective movers
If you want to make it easier for yourself you should hire a moving company. Preparing for the move includes a lot of tasks like packing, searching for moving trucks, storage units. If you hire reliable movers, they will already be able to provide you all of that. They will have already packing supplies and skilled movers to pack your belonging. You will not have to think about moving vehicles or storage units because they will already have them. Besides all of these services, reliable movers will offer you insurance. So, if anything happens to your items, the insurance will cover the damage.
When choosing a moving company, don't pick just anyone. Contact several movers, read reviews and ask your friends for referrals. You do not want to end up with some amateurs, so choose your movers wisely. There are some useful websites where you can search for a reliable moving company. Ask them all the important questions before you decide to hire them.
Cheap ways to move cross country – moving on your own
If you don't want to spend a fortune on your move then you can organize it on your own. Firstly you need to decide exactly what to transport. Wash and clean all the items before you start packing. You will be needing a lot of packing supplies, check on the internet and visit different supply stores to find the best price. Given the fact that you are moving across the country, you will have a lot of things to transport. So, unless you have a really big car or truck, make sure you rent a moving truck on time. Measure first your belonging in order to choose a vehicle that suits your needs.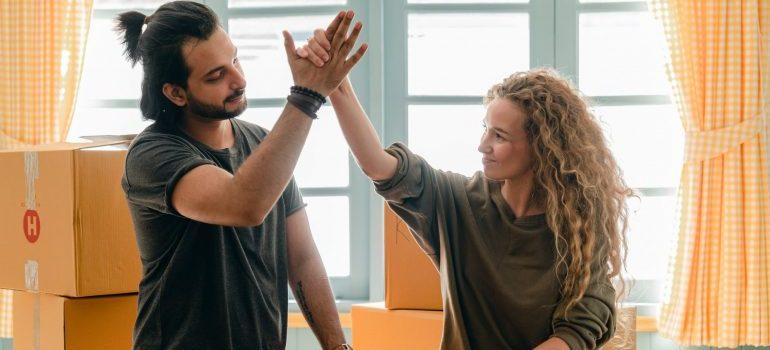 Rent portable containers
One of the good solutions is to rent portable containers to relocate your items. It will keep all your belongings together and it will be a lot easier to pack and transport everything. This is maybe one of the cheapest ways to move.
Depending on the number of items you need to transport, you can ship your belongings. You can hire some of the companies that can provide you with shipping services. In this way, you will have someone else handling the relocation of your belongings, and you will arrive at your new home without carrying heavy boxes.
These are some of the cheap ways to move cross country. There are different kinds of transportation, so it is up to you to decide what is the best option for you. Before you decide anything, set your budget, and then you can decide if you are going to move everything alone, ship your items, or hire professional movers.