Relocation is a process that not only lasts for a long time but it also takes a lot of energy. Every single move you take requires a great dose of energy. This means that you will try to keep your normal routines and, at the same time, do everything in order to finish with your relocation as soon as possible. However, it can easily happen that you get exhausted along the way. In order to prevent this from happening, here are some tips on how to conserve energy while relocating. Just read the article and you will know exactly what to do when the time comes.
Do not prolong starting with the preparations
The most important thing you should bear in mind is to give yourself enough time. You would certainly like to avoid packing everything the day before the move. So, take control of the whole process and start planning as soon as possible. By making a plan in advance, you will include every single task and you will not forget to do a single thing.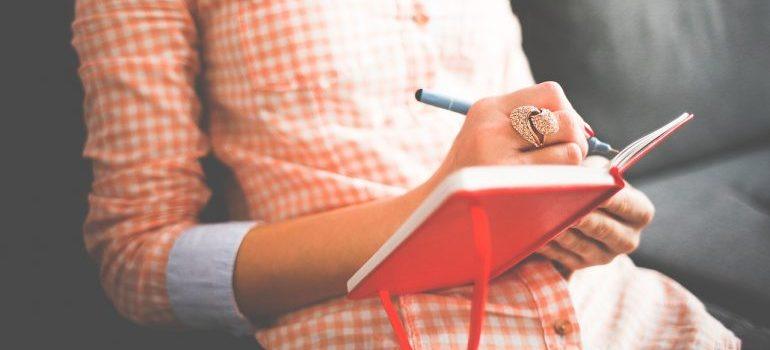 The first thing on your moving checklist should certainly be comparing and choosing moving companies. Since there is a great number of them on the market, you should give yourself enough time to choose a reliable one. Of course, this is one of the most important decisions you should make since a lot will depend on it.
Get enough sleep to conserve energy while relocating
Getting enough sleep is something that will help you be full of energy during the day. Naturally, this is also of great importance for your relocation process. You need to be focused all the time in order to complete all of the tasks properly. This means that you should sleep approximately 7 to 8 hours a day. In case this is not possible and you sleep less, try to get a nap during the day. It should not last long- between 15 and 30 minutes. This will refresh you and you will manage to complete all the tasks you have planned.
Avoid eating unhealthy food
Another thing that can have a bad influence on you is your choice of food. Yes, you will not have as much time as usual to prepare some healthy food. However, there is always a way if you really care. For example, you can prepare some not very complex dishes. You can either boil some eggs, make a soup or something like that.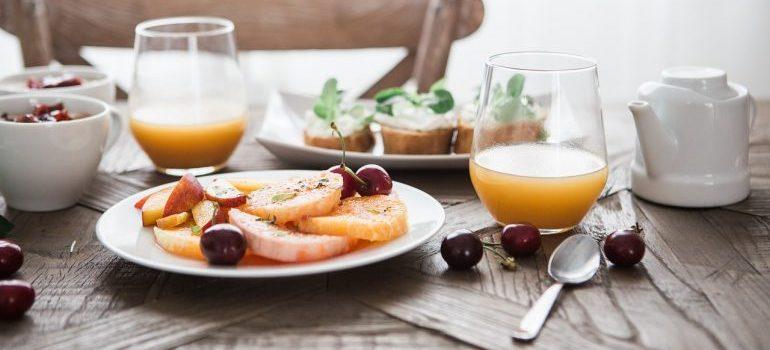 Of course, there is nothing bad about eating some fast food once in a while, but be careful about not making this a habit. Make sure you have in your home at least two types of fruit at all times. This is going to be of great help and you will see it for yourself.
Get some help for packing your belongings
This is also something that will help you conserve energy while relocating. When you make a moving checklist, you should also make a packing checklist. You should include here everything that should be packed and even the way in which you would like to pack it. After that, when the time comes to start packing your belongings, you should think about whether you will have enough time. If you are in doubt, feel free to ask for help. First of all, you should ask your friends and family if you can count on them. In case they are unable or if you would simply not like to bother them, you can always ask your movers to help you. They will even bring their own packing supplies, so you will not have to worry about that either.
Refrain from drinking more coffee than usual
Something that comes first to your mind when you have a lot of work to do but you are sleepy is drinking coffee. Even though this can help you at that moment, it is not a permanent solution. Too much caffeine leads to a lot of things that are not very helpful, especially when moving.
Some of them are the following: racing thoughts, jitters and a steep and inevitable energy crash. Of course, this is also something that energy drinks can cause. Luckily, there are some things you can do instead of having too much caffeine. For example, you can get some chocolate, almonds or oatmeal. These are the ways in which you can naturally increase your energy level.
Play music loudly while completing the tasks
Of course, you should not play just any music. You should choose some songs that make you want to dance or sing along to. This is certainly one of the best ways in which you can keep your energy up during a process like this. Do not feel restrained- play whatever you like and what makes you move. You will manage to complete a lot of tasks and you will not even feel that you are tired. So, keep the volume up and you will also avoid getting stressed. Your whole family will be in a good mood and you will keep a positive attitude.
If you have relocated before, you already know that this is quite a tiring process. However, there are many things you can do in order to conserve energy while relocating. As you have had a chance to see, we have listed several of them. All you should do in order to make this happen is to put these pieces of advice into practice. You will have a lot of energy and you will not get stressed, at the same time. So, you will kill two birds with one stone, right?