Moving while sick is not what it used to be. Not so long ago, your only concern would be to make things easier for yourself. Unfortunately, nowadays, you also have to protect your movers and everyone else from getting sick. Of course, we are mostly talking about coronavirus pandemic. But this also refers to other respiratory infections that are most common these days. State to State Move knows how hard it can be to think about these things when you are feeling sick. That is why we will make sure that we bring our own protection and organize everything according to new health regulations. Now, let's take a look at how to handle your move while you are sick.
If you are moving while sick you will need to find appropriate help
When you are feeling sick, everything is harder to do. You are feeling tired and drained. And all you can think about is how to throw yourself in the nearest bed. In this situation, you cannot really do any physical work. This means that you will have to find proper help. You can either organize your friends and family to give you a hand, or you can hire long distance movers San Antonio and their full-moving services. Of course, hiring movers is a better and more convenient option. Your relocation will be organized professionally and your items will be handled appropriately. Still, even though this is a better way to move, it doesn't come easy on your budget. So if you want to move cheaper you will have to do most of the things on your own with the help of your friends.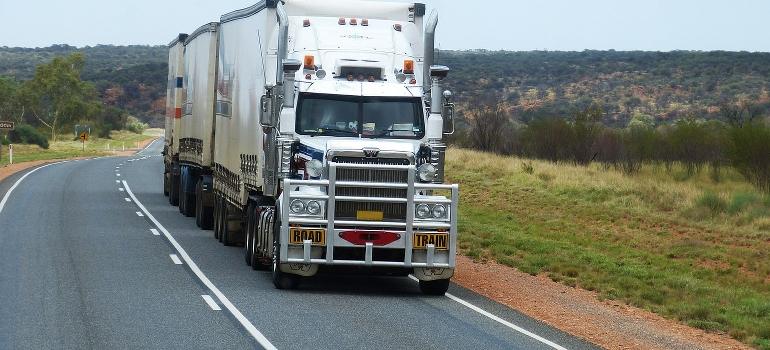 Find professional movers to organize your move while you are sick
If you decided not to bother with anything and hire long distance movers Raleigh NC and their full-moving service, you need to do some research before you do. You need to make sure that the moving company that you will hire offers everything that you need. That they are reliable and trustworthy. Moreover, that they are following all health regulations and standards. Therefore, do not hire a first moving company that you come across. Instead, do some research, locate at least a few different moving companies that fit your requirements, and ask for their estimates. Only after you compare several offers you will be able to pick the best movers for your relocation.
Moving services that you might need when moving while sick
Moving companies offer a variety of different services. So before you decide which movers to hire you also have to think about what you need. Look at your items, think about different situations that will happen during a move, and then start considering movers. Here are the most common moving services that full service moving companies provide:
Basic transportation loading and unloading service
Professional packing service and packing supplies
Furniture disassembling and reassembling
Bulky items moving
Junk removal services
Storage services
Calling your friends to help you might be too risky
If you decide to organize your relocation while sick on your own, the first thing that you will have to think about is finding help. Of course, this will not be easy if you are sick. Especially today, when people are scared of respiratory infections. Nevertheless, try to call only people that you trust are responsible, and people who do not fall into any of the risk groups. Like people older than 65, people suffering from diabetes, obesity, and similar. Think well before you call someone. People sometimes have trouble saying no, and you do not want to jeopardize anyone's safety. That is why it is better to hire professionals.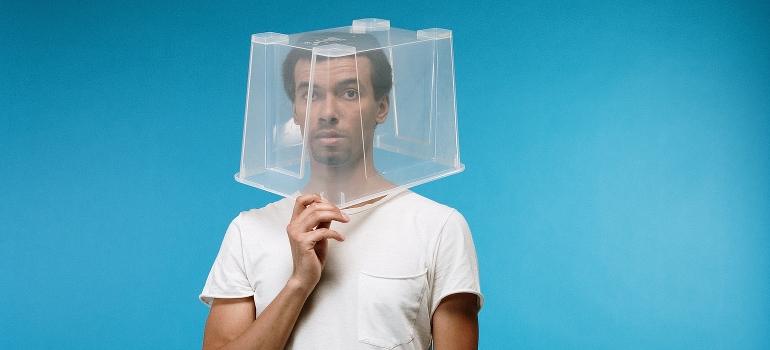 Prepare adequate equipment to stop the spread of the infection
Before your help arrives, you need to make sure that you have everything that you need to stop the spread of the disease. This means disinfection products, surgical masks, latex gloves, access to running water, and soap. Also, if you can, you should organize a cleaning service that will sanitize and disinfect everything. This will ensure that when your helpers start touching the items in your home do not get infected. If you can, it would be good to organize everything so you do not have to come close to anyone. And that you all keep social distance to prevent the infection from spreading.
If you are moving while sick hire professional packing services
As packing is the most difficult part of the moving process, even for healthy people, you will surely have to find someone who will do it for you. As we already mentioned, you can organize your own help or you can hire professionals. If things were normal, organizing your friends would be a good way to pack. However, today, professional moving assistance may be a much better choice. They know how to handle things during the pandemic, and will do it much quicker than your friends would. Also, your items will be packed in quality packing materials safely and securely.
Let professionals handle your furniture and other bulky items
Another thing that can create your problems, especially if you are relocating while sick, is your furniture. Furniture is heavy and large, and it is certainly not something that you can handle while sick. Of course, as with everything else you have two options either to call friends or professionals. Again, in a normal situation, friends would be a great solution to handle furniture without spending money. However, since coronavirus is currently active, you should turn to professionals for help. Of course, this also includes other bulky items that you might have like a piano, pool table, or similar.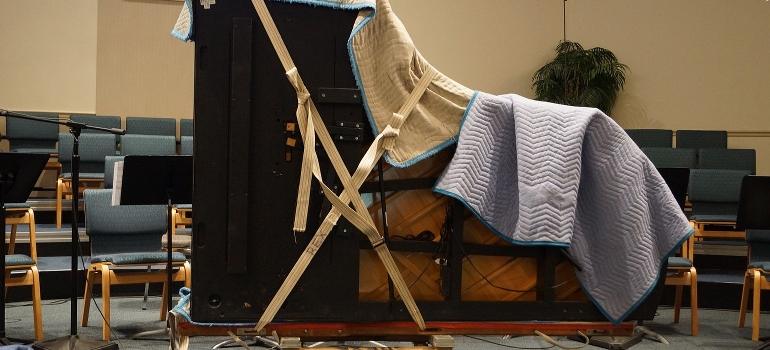 Hire junk removal service to help you declutter
When you are moving, there will be a lot of junk that you will need to get rid of somehow. Of course, when it comes to small rubbish, you really do not have to hire professionals. On the other hand, if you are decluttering, removing old furniture, and more, hiring junk removal service is a must. Especially if you are relocating while ill.
If you are moving while sick, hire a full service moving company
That is it. Remember that moving while sick is not so simple as it used to be. And that you will most probably have to hire professionals for every part of your move. Of course, things will be more expensive. But it is the price we have to pay these days. Good luck and get well.