When you decide to move to another city, there are a lot of factors to take into consideration. The cost of living, amenities, the job market, the weather, or the educational system for your kids are some of the most important ones. Moving to League City is one of the best decisions you can make! Although there are some facts about League City you should know, this is one of the best places in the country to live. And moving from state to state will be a stress-free experience with the right movers by your side. Before the movers arrive, let's see the main reasons why moving to League City is a great decision!
Here are 5 facts about League City you should know before moving
Moving to League City is a decision you won't regret for multiple reasons. The city offers a perfect blend between a small town's peacefulness and big-city amenities, with Houston being just a short 30-minute drive away. You can start enjoying all the advantages of this fantastic place right after your successful relocation with the long distance movers League City TX offers. Here are some reasons why League City is the place for you:
it ranks as one of the best places in the country to live in
there are abundant employment opportunities
the schooling system is top-notch
it's sunny year-round
the entertainment options are aplenty
League City ranks as one of the best places in the country to live in
Home to around 112,000 people, League City ranks as one of the 150 best cities to live in the country, and for a good reason. Although the cost of living is slightly above average, the median household income makes up for that. In fact, the median income in League City is an astounding 75% above the national average, while housing prices are only 9% above the US average. This makes it clear why living in League City is more than appealing. Whether you plan on buying a home or renting, you will be surprised at the affordability and the choices you will find. Living and working in League City will not break your bank- quite the opposite. Compared to other coastal states and waterfront cities, League City is quite affordable.
The job market in League City is thriving
If you are contemplating moving to League City looking for your dream job, you won't be disappointed. Not only is the median income in the city over $100,000 but the unemployment rates are much lower than the US average. This means that League City offers an abundance of employment opportunities in various industries. Even if you decide to work in Houston and live in League City after moving there with one of the best interstate moving companies Texas offers, you won't have to spend an eternity commuting. Houston is just a short drive away. Some of the top employers in League City are Infosys, American National Insurance Company, and American Homestar Corporation among many others.
League City has numerous excellent schools for your kids to attend
The schools in League City belong to the Clear Creek Independent School District. It's one of the 50 largest school districts in Texas, with many of the schools ranking as excellent to attend. Moving to League City with your family is a great choice. Your kids will be able to choose from top-notch elementary and high schools after you move here with long distance movers in Houston. As for secondary education, the universities in Houston are world-renowned, they will not have to go far to get exquisite education. League City offers a selection of both public and private elementary schools. All that's left for you to do is choose the option you consider best for your children.
League City is one of the sunniest places in the US – one of the interesting facts about League City you should know
Everyone feels better when it's bright and sunny outside. Living in League City you will get this feeling throughout the year! It's one of the sunniest places in the country, with not many cloudy or rainy days. You will be able to spend as much time as you want or have engaging in various outdoor activities. The weather is not too hot, either. The hottest month is August when the temperatures go as high as 90 degrees. On average, the temperature during summer is around 80 degrees, while the winters are warm and mild. The coolest month is January with an average high of 63 degrees and an average low of around 48 degrees Fahrenheit.
The nightlife and entertainment options are aplenty
Although small in size, League City offers a vibrant nightlife and lots of entertainment options. Whether you're a fan of concerts, plays or movies, you will find plenty of options in the city. There are also numerous clubs, bars, and cafes for you to enjoy with your friends. For those who aren't a fan of clubbing, the restaurant scene is exquisite. You will be able to dine in some of the finest restaurants in the state. Don't miss out on trying the world-famous Texas barbecue or fresh seafood.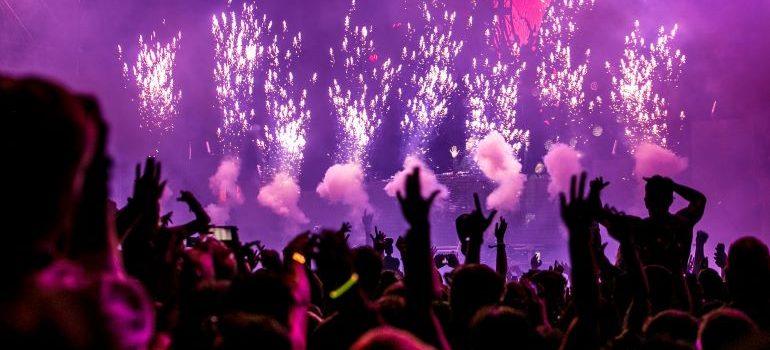 Hiring reputable movers is the first step towards a seamless move to League City
To remove the stress from your relocation experience and start your life in League City on the right foot, it's essential to have reliable movers by your side. With a good team of moving experts, you will be able to look forward to your relocation instead of dreading it. After learning all the facts about League City you should know, start looking for the right moving company. The movers will do all the hard work, while you explore all the fun things there are to do in League City!