Welcome to the heart of Texas! Today, we're uncovering the benefits of moving to Round Rock TX in 2023. A vibrant suburb of Austin, Round Rock is a gem that offers an exceptional quality of life, rich cultural experiences, and economic prosperity. Top reasons to consider a move include its thriving job market, highly-rated school system, and an abundance of recreational activities. With long distance moving companies making relocation easier than ever, now could be your perfect time to pack up. Get ready to discover how Round Rock seamlessly blends small-town charm with big-city perks, creating a unique, sought-after living experience.
Unveiling the Allure of Round Rock, TX in 2023
When considering a move to Round Rock, Texas in 2023, the following are the main benefits that stand out:
Strong Economy
Quality Education
Affordable Cost of Living
Great Weather
Natural Beauty
Vibrant Community
Considering a move? Check out long distance movers Round Rock TX offers and take the leap today!
Thriving Economic Landscape of Round Rock, TX
One cannot overlook the robust economy when exploring the allure of Round Rock, Texas. The city is an economic powerhouse, hosting a wide spectrum of industries. From technology to healthcare and education, the opportunities for employment are vast.
Major Employers: Fueling Round Rock's Economic Engine
The city's economic vibrancy is significantly fueled by the presence of major employers like Dell Technologies, Texas State University, and St. David's Healthcare. Dell Technologies stands as a cornerstone of Round Rock's economic landscape. As a global tech giant, it provides a substantial number of jobs to the city's residents. Dell is not just about employment opportunities, though. It's a hub for innovation and technological advancement, contributing significantly to the city's reputation as a tech-friendly location.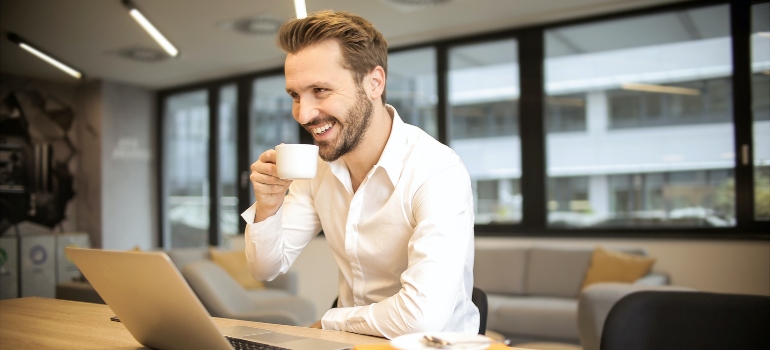 Then there's Texas State University, another major employer shaping Round Rock's economy. As a center for education, the university offers a diverse range of jobs, from academic roles to administrative positions. It's not just an institution for learning, but also a significant economic pillar supporting the city's workforce. St. David's Healthcare, a leader in the healthcare industry, also plays a crucial role in Round Rock's job market. Providing a vast array of healthcare roles, from medical professionals to supporting staff, it ensures that those with a passion for healthcare find ample opportunities in Round Rock.
Economic Indicators: Unemployment and Median Income in Round Rock, TX
When evaluating the economic health of a city, two crucial factors to consider are the unemployment rate and the median income. In Round Rock, both indicators showcase the city's economic strength. As of 2023, Round Rock boasts an impressively low unemployment rate, which sits at 3.2%. This figure is lower than the national average, indicating a healthy job market with plenty of opportunities for residents.
In terms of income, Round Rock also shines. The median household income in the city stands at approximately $81,000 as of 2023, well above the national average. This income level, combined with the city's relatively low cost of living, provides residents with a comfortable lifestyle. These numbers underline the robustness of Round Rock's economy. A low unemployment rate means job security, and a high median income implies a good standard of living. These factors, in combination, make Round Rock an attractive destination for those seeking economic stability and prosperity. It's no wonder why many are considering the services cross country movers Austin offers to relocate to this thriving city.
In essence, Round Rock's economy is not just about the diverse range of industries and major employers. It's about the financial stability and prosperity it offers to its residents. So, if you're seeking a city with a vibrant job market and economic strength, look no further than Round Rock, Texas.
Embracing Excellence in Education: A Closer Look at Round Rock, TX
Education is often a key consideration when choosing a new place to call home. In Round Rock, Texas, it's a standout feature. The city's commitment to providing quality education at all levels, from primary to higher education, is truly remarkable.
Primary and Secondary Education
Quality education is a cornerstone of life in Round Rock, especially for families. Known for exceptional public schools, Round Rock Independent School District (RRISD) outshines many others in Texas. Serving over 50,000 students, RRISD fosters academic excellence. It's no wonder why so many families are tapping into what long distance movers Texas offers to relocate here. Beyond public schools, the city is also home to top-rated private schools. St. Andrew's Episcopal School and Concordia High School both offer quality education, nurturing young minds towards success.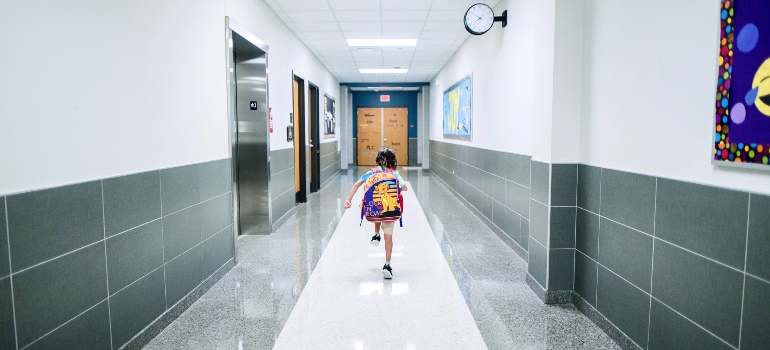 Higher Education Opportunities
Not only does Round Rock excel in primary and secondary education, but it's also a hub for higher learning. Texas State University, situated right in the city, is an educational powerhouse. It contributes significantly to the local economy and offers a broad array of undergraduate and graduate programs. Students seeking higher education opportunities will find Round Rock a great fit, adding yet another reason to consider this thriving Texas city as their new home.
Affordability Meets Quality: Unpacking the Cost of Living in Round Rock
Moving to Round Rock presents an opportunity to enjoy high-quality living at an affordable cost. Compared to national averages, Round Rock's cost of living is only 16% higher than the national average, making it an attractive destination for many.
Affordable Housing: A Key Attraction in Round Rock, TX
Round Rock's housing market is a significant draw for many prospective residents, particularly due to its affordability. The city's median home price falls below the national average, making homeownership a tangible prospect for a wide range of income levels. This affordability is one of the many aspects that makes Round Rock an appealing relocation destination.
But affordability doesn't mean a compromise on quality or comfort. Homes in Round Rock come equipped with modern amenities that cater to today's lifestyle. Whether it's spacious interiors, energy-efficient features, or proximity to key community amenities, the houses here are designed with resident comfort in mind. Additionally, Round Rock offers diverse housing options. From single-family homes to apartments and condos, there's a style and size for every preference and budget. No matter what you're looking for, the Round Rock housing market is likely to have something that suits your needs.
The affordability extends beyond housing. Grocery expenses, utility bills, and transportation costs in Round Rock are all relatively lower. Consequently, residents can enjoy the conveniences of life without feeling the financial pinch. In essence, moving to Round Rock means enjoying the best of both worlds – a high-quality lifestyle that doesn't strain the wallet. If you're considering a move, exploring what moving to Round Rock can offer could be a game-changer.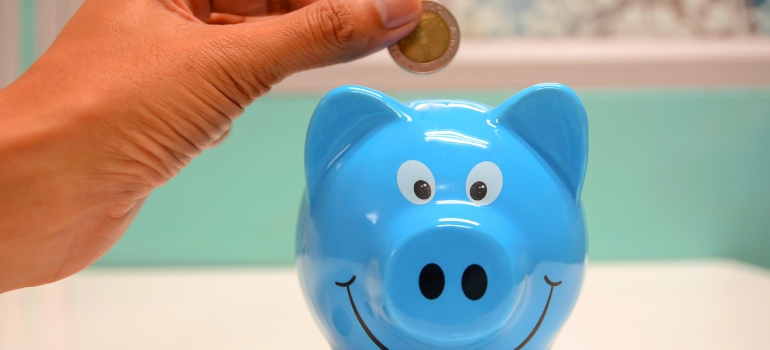 Embracing the Sun: The Allure of Round Rock's Weather
If you're considering moving from Miami to Austin, Round Rock is the perfect suburb to enjoy great weather. Round Rock is blessed with a climate that's warm and pleasant, making it an outdoor lover's paradise.
Round Rock experiences mild winters, with average low temperatures hovering around the mid-40s (Fahrenheit) in the coldest months. This means you can say goodbye to heavy snowfall and bone-chilling cold, a relief for those moving from harsher climates. Spring and fall in Round Rock are particularly delightful. With temperatures typically ranging from the 60s to the low 80s, these seasons are perfect for enjoying outdoor activities. It's a time when the city's natural beauty is on full display.
Summers in Round Rock are warm, with average highs in the mid-90s. However, the city's many water bodies and outdoor spaces provide plenty of ways to cool off. Whether it's a dip in the pool, a canoe trip, or a leisurely picnic under a shade tree, Round Rock's summer weather invites you to enjoy the outdoors.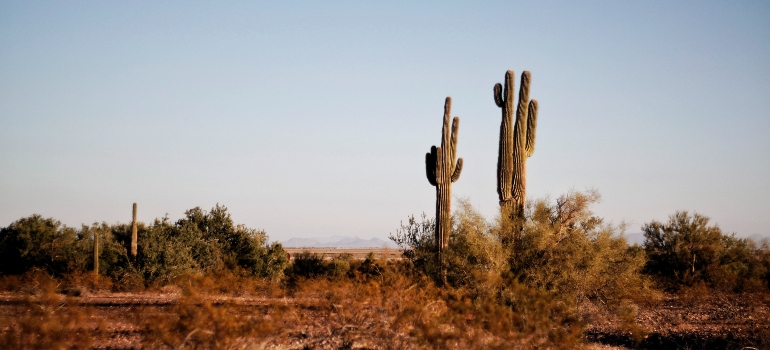 In essence, Round Rock's weather is a balance of warm summers and mild winters, with beautiful spring and fall seasons. The pleasant climate encourages an active lifestyle, promotes year-round outdoor activities, and contributes to the overall quality of life. If you're looking for a place with great weather, Round Rock should definitely be on your list.
Immersing in Natural Splendor: Round Rock, TX
Once you've figured out how to spend your first week in Austin after the move, be sure to explore Round Rock's natural beauty. The city's picturesque surroundings offer breathtaking views and plenty of outdoor adventures. Some of the places you must see are:
The Brushy Creek Regional Trail
Lake Travis and Lake Georgetown
Rock Arts Council
Williamson Museum
The Brushy Creek Regional Trail is indeed a treasured asset in Round Rock. This 6.75-mile trail weaves its way through the city's picturesque landscapes, providing a perfect backdrop for outdoor enthusiasts. The trail is a mix of concrete paths and crushed granite surfaces, accommodating both hikers and bikers. It offers a flat, easy terrain for casual strolls or bike rides, while also providing challenging sections for those seeking more rigorous exercise. What makes the trail particularly captivating is its array of scenic views. It meanders along the banks of Brushy Creek, offering panoramic water vistas, and passes through lush green parks. Along the way, you'll encounter beautiful wildflowers, native trees, and perhaps even local wildlife.
For water enthusiasts, both Lake Travis and Lake Georgetown are nearby. These lakes not only add to Round Rock's scenic charm but also provide a playground for water sports and fishing. Imagine spending a sunny afternoon cruising on the lake or reeling in a catch!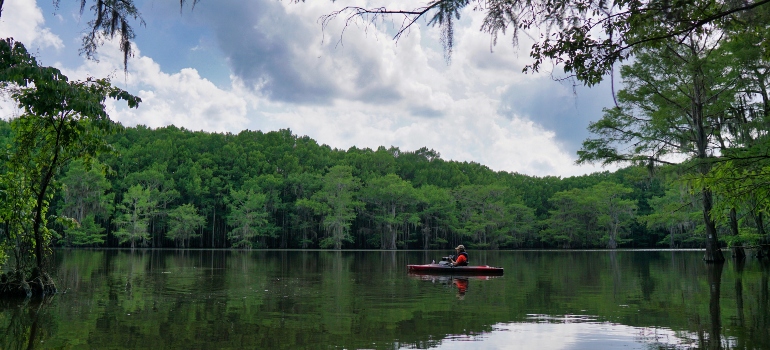 Round Rock is not only a hub for natural beauty, but it's also home to a vibrant cultural scene. The Round Rock Arts Council stands as a testament to this, fostering a thriving arts community within the city. This organization orchestrates a variety of exhibitions, performances, and events throughout the year. Whether it's a local artist's gallery opening or a community-wide art festival, the Round Rock Arts Council is instrumental in promoting and celebrating creativity in the city. It's an ideal place to immerse oneself in local artistry and engage with the artistic community.
On the historical front, the Williamson Museum is a must-visit. This museum gives visitors an insightful look into the rich history of Williamson County, of which Round Rock is a part. With its engaging exhibits, educational programs, and special events, the museum offers a fascinating journey through the area's past. From prehistoric artifacts to stories of early settlers, the Williamson Museum is a treasure trove of local history.
Welcoming Vibes: The Vibrant Community of Round Rock, TX
If you're considering moving from New York City to Austin, Round Rock's vibrant community is sure to captivate you. Here, Southern hospitality meets a diverse mix of residents, creating a welcoming, inclusive atmosphere. Round Rock is home to individuals and families from various backgrounds, fostering a rich cultural tapestry. This diversity is celebrated and reflected in the city's community events, local businesses, and culinary scene.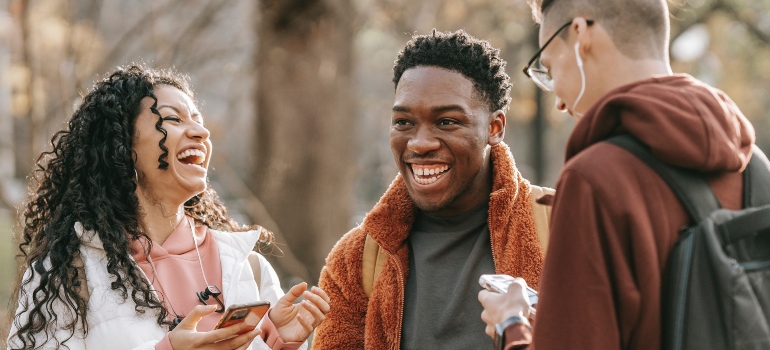 Moreover, the community's commitment to supporting local businesses and initiatives is remarkable. From frequenting farmer's markets to attending local arts and sports events, the residents' active participation strengthens community bonds. The city also prioritizes safety, boasting one of the lowest crime rates in the region. This secure environment further enhances the community's appeal.
Reaping the Benefits of Moving to Round Rock, TX in 2023
The benefits of moving to Round Rock, TX in 2023 are clear. From a thriving economy and affordable living to excellent educational opportunities and a vibrant community, Round Rock offers it all. The city's great weather and stunning natural beauty only add to its appeal. Whether you're a young professional, a growing family, or looking to retire, the city of Round Rock has something for everyone. Make the move in 2023 and enjoy all the remarkable benefits this Texas gem has to offer. It's a decision you won't regret!
References:
https://www.bestplaces.net/cost_of_living/city/texas/round_rock