In recent years Texas has been ranked number 6 on the list of best places for healthcare professionals. What makes Texas stand out is that the income for doctors is very high, while the demand is equally as high. Currently, there are 153 doctors per 100,000 people. This is a low number of medical professionals. It is expected that this number will grow to 203 doctors in the next six years, and perhaps you can be part of the change. When it comes to service provided, Texas is 4th in the USA in terms of quality of medical care. Today, as one of the leading moving companies state to state, we've prepared a list of some of the best places in Texas for healthcare professionals.
Dallas is one of the best places to live in the country!
Dallas is one of the fastest-growing cities in Texas, and one of the best places to live in America! The job market is big and ever-growing. As a medical professional, you'll have no issue finding a good, stable job. The pay is good, while the cost of living is pretty much average. In NYC, or Miami you can expect a huge cost of living, so Dallas truly makes all the difference. Also, in Dallas, you won't need a car to get around. In this day and age, many people are choosing to not own cars. Either due to the carbon footprint, or simply because cars are hard to maintain. The public transport is well-organized and making Dallas walkable and bike-able is under work.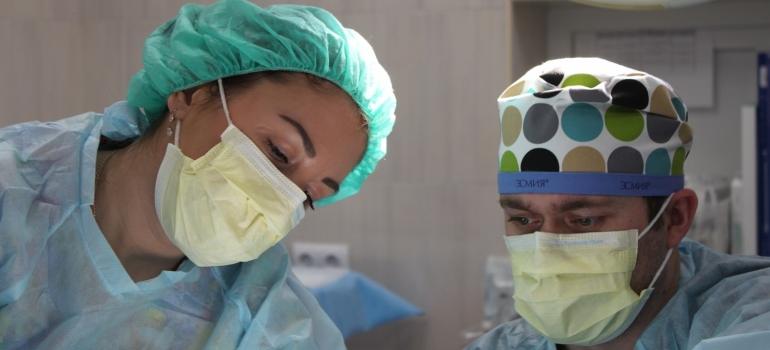 Now, when it comes to working, you have a lot of options. Maybe the most famous one is Tenet Healthcare Corporation. This corporation is a multinational healthcare services company based in Dallas. It has centers all around the USA, but the main headquarters is in Dallas. The company operates 65 hospitals and over 450 healthcare facilities which means they're always searching for new healthcare professionals.
Houston offers amazing job opportunities
Houston is home to some of the largest companies in the US. It's a major center of manufacturing and healthcare. The presence of these huge industries, including oil among others, made this region a more powerful economic force. Houston is a more affordable city, you'll find yourself saving money much easier than you expect. Due to the affordability, combined with amazing job opportunities, this city has attracted a lot of newcomers. You can contact some Houston long distance moving companies to get a free moving quote and plan your move. Once you move, there will be no issues in finding a job.
Memorial Hermann Texas Medical Center is the highest-rated medical care facility in Houston. It's a huge hospital, always searching for new doctors and medical staff. They are the oldest medical center, and one of three level I trauma centers in the greater Houston area. Make sure to visit it and ask around to see why Houston is one of the best places in Texas for healthcare professionals.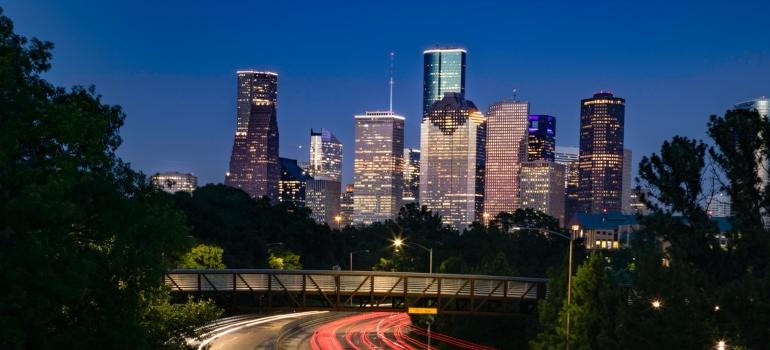 Missouri City has a great quality of life
The livability index in Missouri City is above average. This index takes into account education, crime, cost of living, and residents' happiness, and determines the quality of life. The cost of living in Missouri City is lower than the national average, making everyday life more affordable. Some more luxurious parts of town can, of course, be more pricey. But, all in all, Missouri City is an affordable, lively city. The crime rates and poverty rates are below average, so you won't have to worry about unpleasantries, and you can contact long distance movers Missouri City TX has to offer today to book your relocation. These professionals will know exactly how to help you out.
A famous clinic that's always looking for new faces to hire is the Immunization Clinic. For healthcare professionals searching for a simpler line of work, The Immunization Clinic is an amazing choice. You can even find some weight-loss clinics in Missouri City, as well as places where only vaccinations are offered.
You will love Columbus!
Columbus is a small city located in the county of Colorado. This city hasn't experienced huge population growth, but each year a steady number of people relocate here. For individuals searching for a quiet, small place to live, Columbus is the perfect fit. Living in Columbus provides people with a suburban feel, so it's amazing for families or people wanting to start a family. Since the city is so small, with around 3600 residents, by moving here you're in for a simple living. Long distance movers Columbus TX has to offer can help during the relocation, but also even after. If you're moving into a house, you might need help unpacking. This can easily be done with the help of the right trusted professionals.
It's one of the ideal places in Texas for healthcare professionals due to its low cost of living. You can earn the standard medical professional salary while living a more cost-effective lifestyle. There are many places to choose from for work, both in Columbus and in the cities nearby.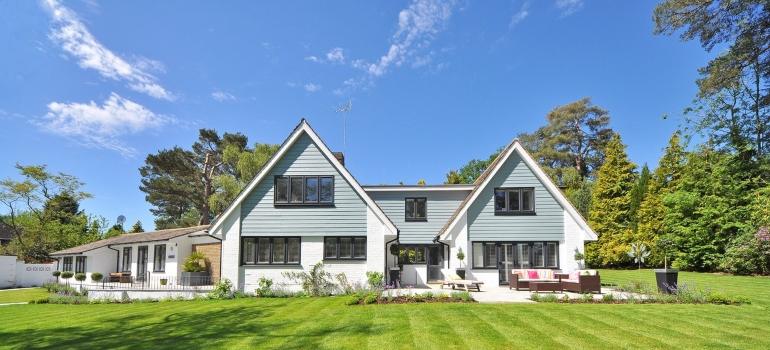 Bellaire is one of the best places in Texas for healthcare professionals
As soon as long distance movers Bellaire TX has to offer deliver your items, you can begin your life in the lovely suburb of Houston. Bellaire has a population of around 18,800 people. Houston is a short drive away, but you have many cafes, restaurants, parks, and much more right in Bellaire. Bellaire is amazing for families and has some of the highest-rated schools. The Pre Med Care Clinic is an amazing place to search for employment.
We hope our list of the best places in Texas for healthcare professionals has helped you out a bit! Good luck.