Preparing for an interstate move is not easy. It is a project you have to start in the early stages, best when the idea of moving first comes up. It would be best if you thought of everything to prepare thoroughly for what is coming. Once you are into the whole process and handling the details, it is too late to draw up a plan. That is especially true when your moving budget is concerned. If you chose not to make a moving budget template and pay as you go, you might end up spending way more than you should. Preparing moving budget is a crucial step towards a well-organized relocation. It is essential to know where your money is going and are you paying for the right stuff. If you are still unsure how to go about it, read this quick guide and hopefully start planning your budget today.
What kind of expenses can you expect when relocating to another state?
If you get a piece of paper and write down all the relocation expenses, you can think of, and the list would be a long one. Trying to rationalize the costs and try to cut some non-essential ones will help you shorten the list a bit. Still, you will indeed have some items on the checklist which you can not delete and expenses you must endure. Some of the fees you will have are:
Cost of the moving company

Insurance costs

Packing and storage costs

Transportation costs

Costs of accommodation, food, and beverage
Besides these expenses, you can also have other unexpected moving-related costs. Such fees may include fees for moving heavy furniture or extra charges for carrying your belongings from your house to the moving truck. If you choose reputable and experienced movers, they will mention these charges to you in the early stage of giving an estimate.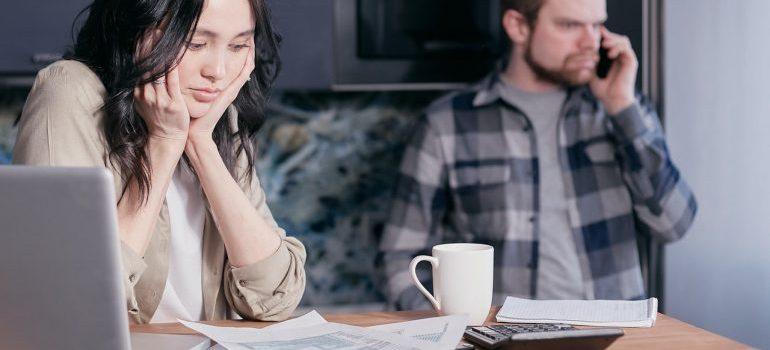 How much does it cost to hire a professional moving company?
A lot of people opt for packing and moving their stuff on their own. There is nothing wrong with that. Moreover, it is the cheapest and the most obvious option. But, when you are moving to another state, things get a little bit complicated. An interstate relocation is not like local moving, and there are other factors at play. Let's say you are moving to the Sunshine State from Ohio. It is best to contact long distance movers Florida and get them to organize everything. The expense of hiring professional movers will include labor and fuel charges. Other charges can come up when your movers access how much stuff there is or the moving distance itself. All this should be visible on your moving quote, which you will get from the moving company. Moving companies even offer free estimates so you can have a starting point when preparing moving budget.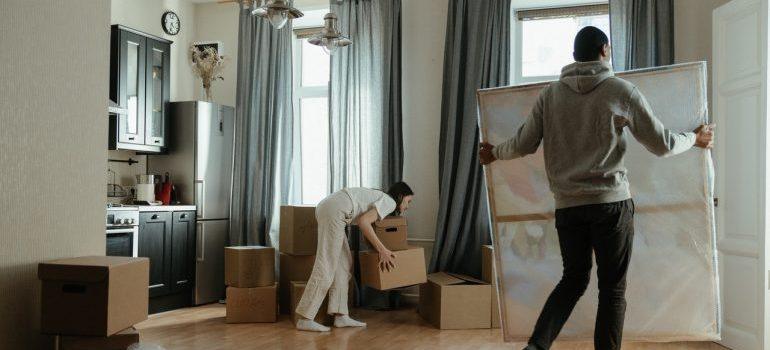 Do you need to incorporate insurance costs when preparing moving budget?
When planning an interstate move, you need to think about moving insurance. You want to make sure all your furniture, appliances, and other household items are being covered if something happens. There might be some damage to your belongings during a move, especially if it is a long one. If you have insurance, it can protect you and cover potential financial loss. Household movers offering interstate moves should and in most cases do provide primary insurance coverage. There is also the option of full coverage or insurance from a third party. It is important to mention that moving companies do not sell insurance but moving coverage. Basic moving coverage covers potential damage while your belongings are under the supervision of the moving company. Usually, there is a certain amount up to which the moving company will protect your items' loss or damage. 
What if you book some additional services like packing or storage?
Most people do the packing themselves. But, sometimes circumstances are such that you need professional help with packing. Suppose you have a time constraint and you need to leave your apartment in a short period of time. In this instance, you will need assistance with packing to finish as quickly as possible. If you are moving to a not-ready house, you will have to put some of the tour things in storage. Offering storage solutions is one of the essential services cross country movers Florida have. The costs of these extra services will add up to the basic costs of labor and fuel. It is best to talk to your movers and let them know all the requirements so that you can get the best deal for the complete package of services. This way, you will stay within the budget and get professionals to take care of everything.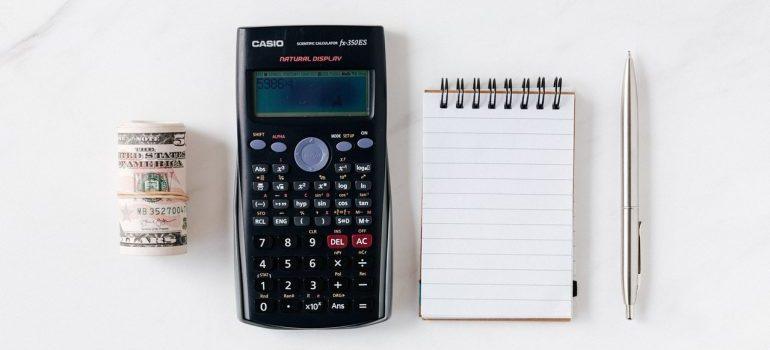 What about other direct relocation expenses?
Not all relocation expenses relate to your moving company. When preparing a moving budget for an interstate move, be sure to include travel expenses to your new home. In most cases, you will have to travel to another state even before the actual moving day. You must search for an apartment, a house, or some short-term accommodation. Maybe you must go search for a job or enroll your kids in a new school. On the actual moving day, you might travel by air or in your vehicle. Thus, including plane tickets or fuel costs in your moving budget is essential. If you are moving to another state, you might have to stay somewhere overnight, eat and drink along the way. All these expenses should come up in your detailed budget plan. If you choose to follow this guide, you will surely not miss anything out, draw up a successful budget, and stay under it.