There must be strict regulations and rules for the moving sector. The main purpose of these rules and regulations is to safeguard consumers. You give permission for a moving company's workers to enter your home when you hire them. They'll move it and handle your belongings. You will undoubtedly feel better knowing that the law is on your side. There is a chance of causing damage to property with every action, or a company might take your possessions while demanding more money. There are many reasons why you should first inform yourself about interstate moving rules and regulations, or any other type of moving you need.
As a user of moving services, you have a right to know your rights and obligations as a customer. Within a state, relocating procedures are governed by state-specific laws. Interstate moves, however, are governed by federal law. It's important to remember that not everyone is familiar with transportation laws. Because of this, expert advice is invaluable in these situations. It is your task to find reliable interstate movers TX has to offer and to enjoy the process of moving!
An interstate move is a kind of relocation in which you move from one state to another and you should be familiar with the rules and regulations of this type of moving
Any move that crosses state lines is considered an interstate move. This means that any move that crosses state lines, even one that is only a short distance, is regarded as an interstate move. A federal license is required for this type of move.
Moving to a new state is a difficult decision. Yet it's also the beginning of a brand-new, journey! You'll need a solid plan and dependable movers to assist you if you're moving from another state to Texas. Interstate movers Schulenburg TX will provide you with a team of experts prepared to handle all potential concerns as they arise. With them, moving from state to state will be less stressful. A solid plan is also necessary to ensure that everything goes off without a hitch. With a few easy ideas, your interstate move will be fun and memorable.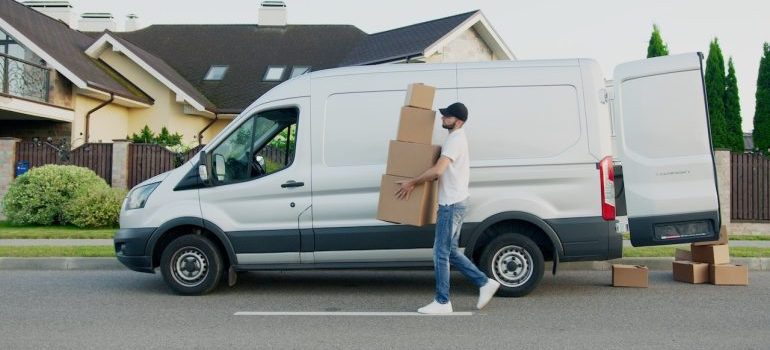 Who regulates the interstate moving industry?
The moving industry is governed by the Federal Motor Carrier Safety Agency (FMCSA). This organization is in charge of regulating interstate moving businesses' licensing and operations. All interstate movers must abide by strict guidelines established by the FMCSA in order to conduct business legally.
Interstate moving rules and regulations
Understanding the rules and regulations that govern the procedure is one of the most important components of an interstate transfer. These regulations help to protect consumers and ensure that all moves are handled in a safe and efficient manner.
The rules and regulations for interstate moves differ from those governing local moves, thus moving businesses and the people who use their services should be aware of them. When it comes to interstate moving, there are several charges and requirements that must be considered. With interstate movers Bernardo TX has to offer, your interstate move will be a great experience!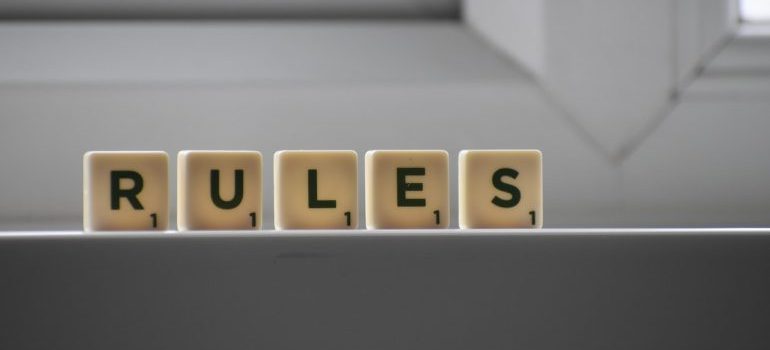 Consumers and moving businesses should be aware of the following interstate moving regulations:
moving expenses

governing authorities

complete compliance

customer obligations
The most important rule is to register with the FMCSA
Registration with the FMCSA is one of the most crucial requirements that interstate movers must follow. A moving firm must submit proof of insurance, go through safety inspections, and exhibit financial responsibility in order to be granted a license to operate. Every two years, moving businesses must renew their licenses with the FMCSA; if they don't, they risk having their licenses revoked. Interstate movers La Grange TX offers are registered, so you won't have to worry if you choose them!
Moving expenses
Giving consumers a written estimate of the cost of their move is another crucial rule that all interstate moving businesses must abide by. Any costs related to the move, such as packing, transportation, and any other services, should be included in the quote. It's crucial to keep in mind that estimates can change based on the distance of the transfer, the weight of the products, and any additional services needed.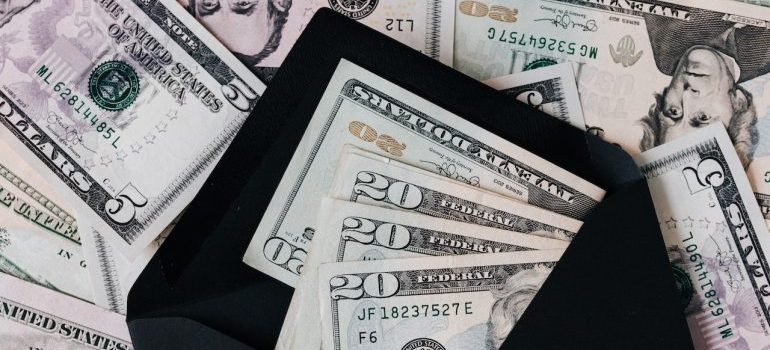 You typically pay your movers by the hour or by weight and distance when moving within a single state. When generating the final bill, local moving firms factor in the time and labor they will devote to the relocation. This implies that if you have a lot of things to move, the company will need to send more workers, which will increase the cost. On the other hand, interstate moves are subject to federal regulations and are subject to tariffs. The weight of your belongings and the travel time between the two sites will also be included in your final invoice. Affordable interstate movers Converse offers can help you with your relocation.
Governing authorities as one of the most important interstate moving rules and regulations
The United States Department of Transportation is home to the Federal Motor Carrier Safety Agency (FMCSA). Interstate moving operations are governed by this administration. You may look up the USDOT number for your moving firm on their website. All moving businesses that cross state lines must have this number on file. A federal moving firm license number is known as a USDOT number. If you are unable to locate your company's DOT number, it is time to choose a different, more dependable moving company. Any business that moves people or goods over state lines needs to register with FMCSA.
It's also crucial to realize that interstate movers need to have a particular kind of insurance. In the event that your belongings are harmed or lost during the transfer, this insurance helps to safeguard them. You should enquire about the insurance coverage of your moving company and make sure you are aware of what it does and does not cover.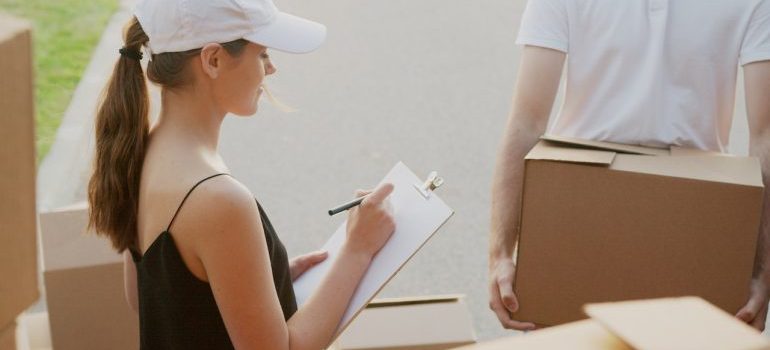 Never undervalue the significance of businesses that run legally and possess the required paperwork and permissions. Choose reputable interstate movers Schertz TX offers. The only way to assure the security of your possessions and that you work with experts who will handle your relocation at the highest level is to do this.
Complete compliance
Interstate moving companies must regularly evaluate their business practices. The goal of this evaluation is to make sure all safety, economic, and consumer protection standards are being followed. Operators and employees of moving companies must consistently obtain legal compliance training and upgrades. Every employee of a moving firm is required to follow all applicable laws.
Look them out online if you're unsure of how to determine whether a moving company complies with industry standards. Look up testimonials from past clients and online reviews. Avoid businesses with extremely positive or negative reviews.
High industrial standards are produced by better laws, training, and adherence to regulations. It is preferable to select a business that acts lawfully and honestly like one of the interstate movers Live Oak TX offers. Your chances of receiving excellent relocation services will rise if you are aware of the regulations that a moving business must adhere to.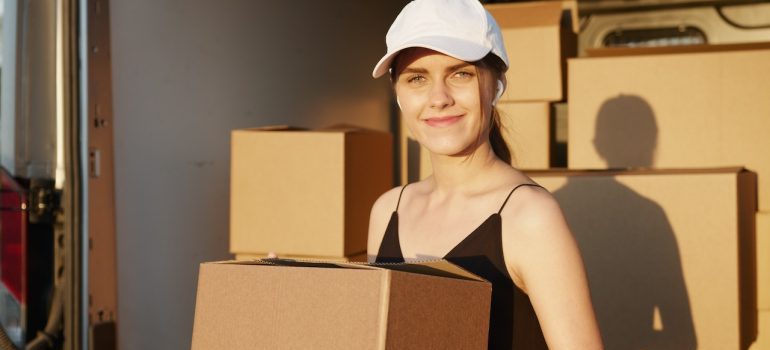 Customer obligations and rights
Additionally, the FMCSA mandates that interstate moving companies give consumers documentation of their rights and obligations. In this document, the customer's moving-related rights are outlined, such as the right to a written estimate, the right to question charges, and the right to complain. It's critical to properly read this paper and comprehend your legal rights as a customer.
The most important thing you can do to ensure a secure move is to select a reliable moving company. It's crucial that you comprehend your contract's terms and conditions as well as the legal recourse you have if there are problems with your relocation.
You need to take a few steps to guarantee a smooth interstate relocation of your possessions. Be sure you read the papers that a mover or broker sends you. Also, you need to be there when your items are picked up and delivered. Send a representative in your place if you are unable to attend. If anything changes, such as the quantity of items or the moving date, let your mover know. Pay the mover as agreed upon and submit claims for loss, delay, or damage in accordance with the rules. Pay close attention to the estimate type you select, and never sign an empty or insufficient estimate. You must study the moving contract carefully before signing it, as well.
It might be difficult and stressful to move to another state. You should hire professionals to transfer your belongings to that far-off location. Your relocation will go well if you hire interstate movers Buda TX residents rely on.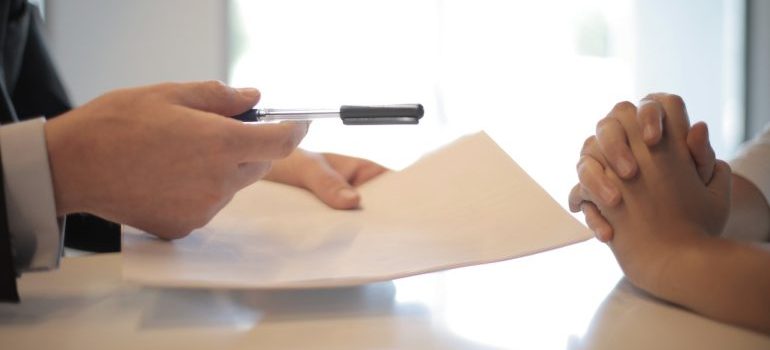 Your interstate movers need to provide you with many things
It goes without saying that your interstate moving company needs to be FMCSA-registered. Avoid businesses that only accept cash as payment and are reluctant to conduct internal surveys. A reliable business will offer you a written quotation after physically inspecting your household belongings. Also, they must give you written notification of how to access the mover's tariff and the claims processing procedure.
If you want to be certain that the company you want to hire is operating legally, don't be afraid to contact the FMSCA.
You have the right to a stress-free and enjoyable move, wherever you may reside in the nation. The same principles apply whether you live in a large city or a tiny village. Interstate movers Lockhart TX residents love, must make sure you receive a high-quality service if you are moving interstate.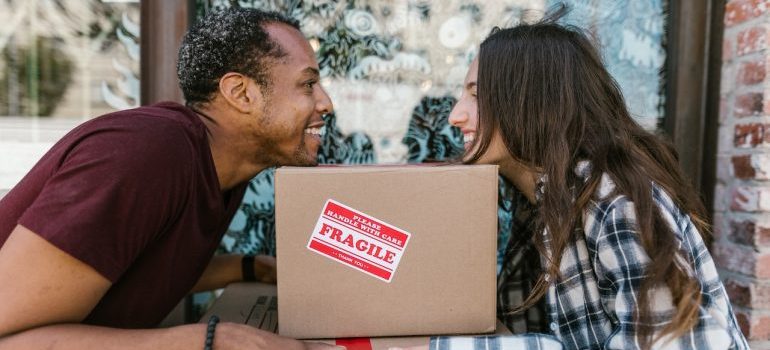 Problems with unlicensed movers
Regulated or not, there are still certain moving businesses that engage in unethical and illegal behavior. Any person would not want to hire these movers. Imagine hiring an unlicensed moving firm to handle your interstate relocation. You would be concerned about the security of your possessions and whether the business will fulfill commitments. These are the businesses that only accept cash, request that you sign blank or illegible estimates, and fail to disclose all applicable fees. Often, they don't offer a moving contract.
There is a technique to prevent moving frauds, though. Being aware of the qualities that a reliable moving company must have is quite beneficial in these circumstances. Before agreeing to any contract, request a few non-binding estimates from various movers. Moreover, take sure to sea, rich up these companies' USDOT numbers to confirm their legitimacy. 
One of the problems that often happens is that moving companies want to hold your belongings hostage. It's crucial to remember that interstate moving companies are not permitted to hold your belongings hostage. So long as you pay a fee that was not mentioned in your estimate, they cannot refuse to deliver your things. You should get in touch with the FMCSA right once if your moving company tries to hold your belongings hostage.
Conclusion
It's a major thing to relocate to another state. To make it successful, extensive preparation and study are needed. You can experience a lot of difficulties when moving. You can only make your move simpler and less stressful by being aware of the difficulties and potential solutions. By being aware of some of these most typical interstate moving rules and regulations, you may increase your chances of having a successful relocation.
A successful and stress-free move requires an understanding of the rules and regulations governing interstate movement. You can make sure that your relocation is handled securely and effectively by selecting a reputable moving company and being aware of your rights as a customer. Ask the FMCSA for advice if you have any queries or worries regarding the interstate moving procedure. Your family and you may have an effective and trouble-free interstate move with the appropriate planning and information.