Purchasing a home can be one of the biggest projects in your life. It undoubtedly signifies a major event. If you are up to cross-country moving, the best is to follow long-distance house hunting tips. The situation with searching and buying can be a little tricky if you are far away. Luckily, State to State Move is the company that you can trust during this process. As fully licensed and insured, they will take care of every part of your relocation. No matter what kind of services you need, they will be at your full disposal. And your upcoming move will no longer look so difficult.
Firstly, find out what kind of house you really want
Knowing what kind of apartment or house is crucial before starting with purchasing. Ask yourself where do you see yourself living in the future? If you are planning a family, a condo with one room will definitely not be an option. Or, if you just have retired, maybe you don't want a house in the city center. We suppose that, in this case, you are more interested in a suburban area of the city. This way, if you truly know what you want, you will make things easier. Not just for you, but for every person involved in this process. And if you have chosen Texas, long distance movers Dallas are at your service.
One of the long-distance house hunting tips is to have a plan and calculate your budget
Nowadays, people underestimate the importance of having a proper plan ahead of time. In this instance, the significance of having a well-thought-out strategy is even more emphasized. Not only you are going to move, but you will have to deal with real estate struggles. On this occasion, you will have to start preparing even a couple of months before the relocation, if you are on your own. Or you can let it to the hands of professionals, such as long distance moving companies San Antonio. This way you will reduce the chances of something unexpected happening. And you will be able to maintain a planned budget.
Hire a professional moving company and real estate agency
When it comes to this kind of relocation, long distance movers Austin will surely help you. What can they offer you?
your things will be secured and packed with the maximum care,
all of your belongings will be transported safely
professional agencies have all necessary equipment appropriate for big, heavy, and fragile objects
you can count on storage units that have controlled climate
On the other hand, one of the most important long-distance house hunting tips is to hire a real estate agency. It's essential that you select the right one that can tour you around the area and help you make the best decision. Although their fees sometimes can be very high, it's worth it. You will be protected from frequent scams that are happening in the marketplace.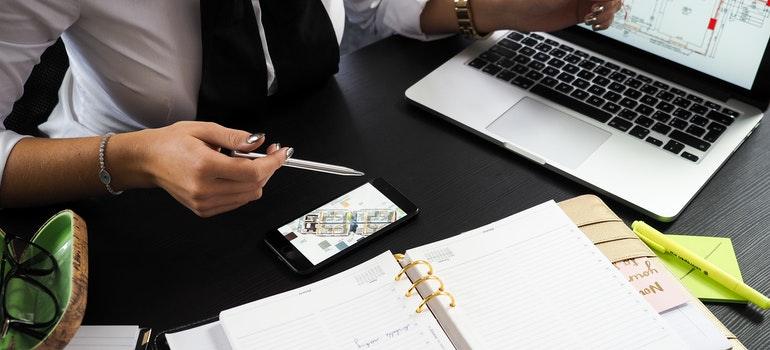 Before starting with house hunting, research the city
If you still didn't decide to hire a real estate agency, at least what can you do is investigate the area. It will help you to have a more clear vision of what you really want.Long-distance house seeking will be considerably easier if you get as much as possible information about your new town. There are a lot of clever ways to explore a new city and find fun things to do. Speak with local people, use google maps, and take advantage of the benefits of social networks. While walking around, think about the neighborhoods you see. Think if you can imagine living in some of them, and which one would be the best for you.
View as many apartments as possible and evaluate their condition
Patience and persistence are key during house hunting. At least, you should try to view 5 or 6 apartments. This way, you will know better what suits you and what you want. Although it may look like it's taking away a lot of energy and time, this is all for the common benefit of you and your family. Another significant thing is to try as much as you can to evaluate the condition of the houses. The house owner is supposed to tell you that, but it often happens they try to hide something important. Don't hesitate to take a look even at the smallest detail. Because even that one can play a big role and save you from additional costs.
During long-distance house hunting negotiate with the owner
Although you may though you are not a person who can negotiate, now it's time to develop your skills. Two main elements of negotiating in situations like this one are the closing date and sale price. The price is often altered. This number might be changed in one of two ways by the vendor. They could make an offer that is halfway between your offer and the initial asking price. Alternatively, they may respond with their initial asking price. No matter what happens, the least you can do is to try.
Don't forget to check out the neighborhood
It happens very often that people find their perfect home, but then they realize what kind of people they are surrounded by. Knowing some facts about the neighborhood such as the crime rate can be crucial in determining your next residence.
Also, one of the long-distance house hunting tips that is worth mentioning is to be aware of the very high fees of real estate agencies. They are totally out of balance. Also, read the agreement you will sign with a lot of attention. A lot of people don't even look at it, and just sign them. Be persistent, and you will surely find the perfect one.