If it happens that you are living in Houston but you would like to move to San Marcos, it is preferable that you learn some basic things about it. Naturally, this does not mean that it is a bad idea to relocate here, quite the contrary. San Marcos is a lovely place and you are surely going to like it. Feel free to start packing your bags because this is a city you are going to love. One thing is certain – moving from Houston to San Marcos will be one of the best decisions you have ever made.
First of all, San Marcos has a great location
One of the best things about living in San Marcos is the possibility of reaching San Antonio and Austin easily. This is a great solution even if you are working in one of these two cities. In addition to this, you can consider living in San Marcos even if you are a student.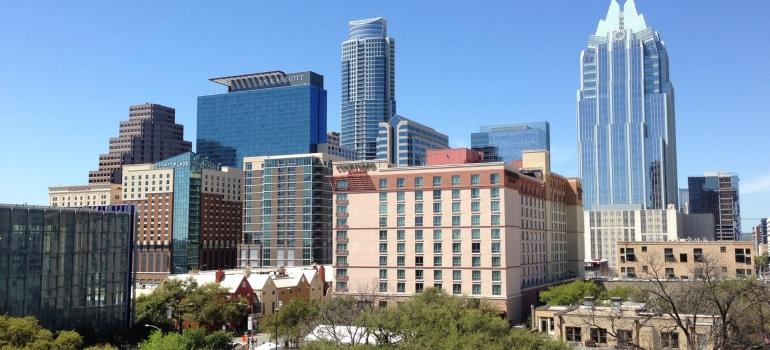 This is also an amazing option because there will be no need to pay rent that is quite high. So, if this seems like a good solution, all you should do is get in touch with some of the most reliable Houston long distance moving companies. Professional movers will make sure this transition runs smoothly.
Your costs of living are going to be quite affordable
Whether you would like to buy a home or rent it, the situation is going to be the same. Since San Marcos is a smaller city, feel free to use this chance. Although it is small, San Marcos is constantly expanding and it is certainly going to become one of the best places for living in Texas. In case you would like to find the best possible home during a short period of time, it is advisable that you hire a realtor. They are going to make your wish come true before you know it. Once you find a home, contact some of the most professional long distance movers Texas offers.
The San Marcos River may become your favorite place
In case you go tubing on the San Marcos River, you will surely want to come back as soon as possible. There are underground springs that maintain 72 degrees year-round and you can feel free to float in a tube for one mile on the cool river. This is the perfect place where you should spend a hot day.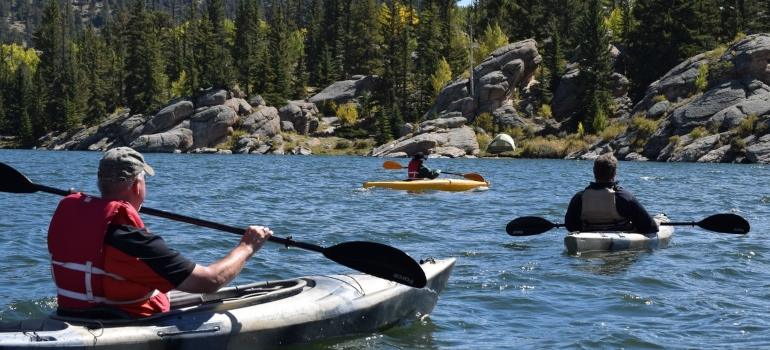 Of course, there are other things you can do besides tubing. For example, you can also go kayaking and stand-up paddling. If it happens that you like outdoor activities, wait no longer and relocate here. Ask some of the most reputable long distance movers San Marcos TX offers to help you complete the process as soon as possible.
By moving from Houston to San Marcos, you will get to enjoy its thriving culture
First of all, you should know that the nightlife here is quite rich. It is also of high quality which means that you are not going to miss anything. You will be probably happy to hear that the city holds SM Fest every year. This is an art, music, and film festival and you will surely be more than amused the first time you visit it. In addition to this, there is also Art Squared Arts Market. If you are an art lover, this will be the perfect place for you. You will have a chance to wander the market in order to browse original artwork and meet the artists.
You are also going to have a great number of shopping options
There is nothing to worry about if you are a person who likes to go shopping on a regular basis. Even though you will be relocating to a smaller city, you will get to enjoy your favorite pastime. There are outlet malls as well as one-of-a-kind shops and boutiques. In fact, if you go to Wimberley Glassworks, you will have a chance to watch artists blow glass and buy their creations. As you can see, there are no reasons why you should not relocate to San Marcos. Contact State to State Move today and start preparing for your relocation.
You are surely going to find a job that suits you perfectly
Another thing you should know about San Marcos is that this is a place where employment opportunities are constantly growing. We have already mentioned that the location of San Marcos is more than great for several reasons. This is also something that companies bear in mind when they are expanding.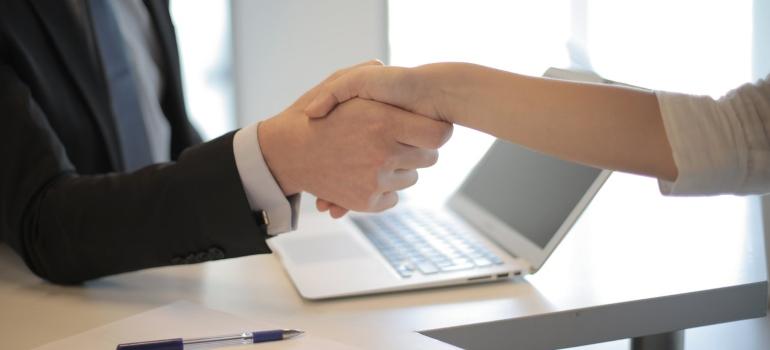 So, whether you find a job before you relocate or you wait until you come here, one thing is certain – you are going to find a great job. Of course, if you want to expand your horizons, feel free to look for jobs in San Antonio and Austin. They are very close which means that communing is not going to be a problem for you.
You can easily come to the conclusion that moving from Houston to San Marcos is surely a great decision. Although San Marcos is a smaller city in comparison to Houston it still has a lot to offer. You will have great job opportunities, the location is great, you will enjoy different outdoor activities, etc. So, if your decision is final, all you should do now is start packing your bags. Rely on your movers to give you a helping hand and they will handle the entire process in a professional way. Enjoy every moment and start a new life in a positive way.