Moving to Houston Heights? You are likely excited but also a bit anxious about your move. You might be wondering what life in Houston Heights looks like and if you've made the right choice. Well, there is no need to worry! This lovely neighborhood of Houston, TX often referred to simply as "The Heights" is a popular destination for a good number of reasons. We will take a closer look at all of the things you can expect from life in Houston Heights. Furthermore, making your move as easy as possible is important and therefore we will cover the crucial role a reliable company such as  State to State Move plays in the relocation process. Let's take a closer look.
Houston Heights – A brief overview
The area of Houston Heights is one of the earliest planned communities created in the state of Texas. This neighborhood has around 46.000 residents. This place offers some of the best housing options in Houston. Furthermore, with a unique and long history as well as development, it offers its residents close proximity to the main part of the city and also has plenty of its own amenities. Here you can find plenty of different restaurants, nightlife spots, and parks for recreation. Of course, there are a ton of shopping centers close by as well.
When it comes to outdoor recreation, you can enjoy a lot of hiking and biking trails and amazing running spots. Additionally, if you are relocating with kids, you can look forward to enrolling them in new schools. All of the schools in this region are highly rated. You can enjoy all of this and more by enlisting the help of trusted long distance movers Houston Heights TX to help you relocate here.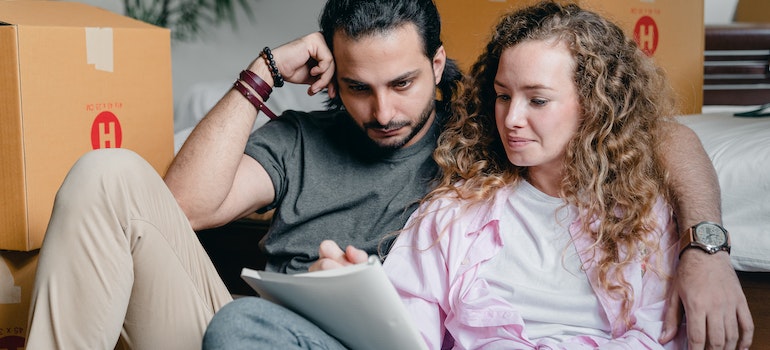 The location of Houston Heights is great
One of the first things you might consider when moving to a new neighborhood is its location. With Houston Heights, however, there is really nothing to worry about. This neighborhood is located northwest of downtown Houston. It is only four miles away from the downtown area. Furthermore, it is extremely close to the Uptown area which is the business district. To the left and right of Houston Heights are two historic neighborhoods. So, if you want to stay very close to the main part of the city but also not too close to the hustle and bustle of the downtown area, enlist the help of reliable Houston out of state movers because this is the place for you!
Moving to Houston Heights means moving to a historic district
There are a ton of things to enjoy and appreciate when it comes to culture in Houston Heights. We've already mentioned that this area has a long and rich history. The very fact that this is one of the oldest planned communities in Texas confirms this. Fun activities are available for both families and young adults. Another reason why this neighborhood is so unique is that it combines suburban and urban elements. So, essentially, it has something for everyone. An article by National Geographic Traveler states that Houston Heights "maintains a quirky sense of individuality".
Excellent commute system awaits you
Do you plan on commuting to work? Are you looking to travel back and forth each day to another part of Houston? Well, again, no need to worry! You can definitely commute back and forth to any part of downtown since Houston Heights is very close to it. Major freeways also surround this area. The roads around the neighborhood are:
North Loop West Freeway
The Interstate 45 Freeway
The Katy Freeway
Thanks to so many roads, there are many different ways of getting in and out of "The Heights". Long distance moving companies Houston TX will also be able to easily relocate all of your items to your new home in Houston Heights.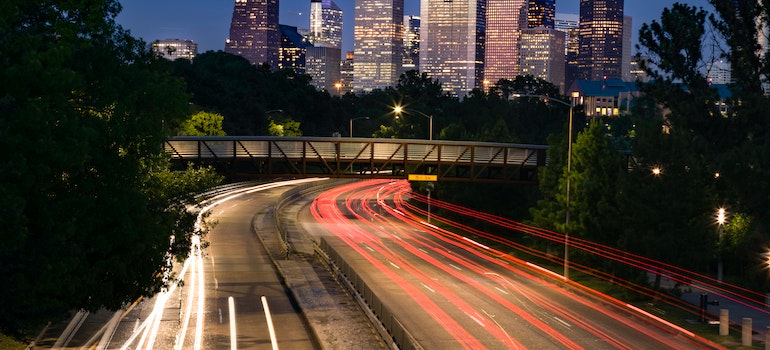 Housing and real estate
We've mentioned already that this entire neighborhood has plenty of housing options. The area is primarily comprised of many single-family homes. Of course, when choosing your own home, you can pick between one story to three stories high. A lot of what makes Houston Heights stand out is its classic architecture. Many of these houses are traditional in architecture. What adds additional charm to these homes are the back and front porches as well as large patios. Of course, The Heights also offer you plenty of rental options and apartments.
The majority of apartment complexes have their own amenities within them such as fitness centers, bike trails, and fireplaces. When it comes to real estate and prices, while many homes for single families can be as low as $500,000 there are some single-family homes that can be priced as high as $3.2 million. So, finding your own perfect home will depend on the amount of research you do and finding the right place that fits your family and your needs.
There are plenty of different activities and things to do every day
The possibilities of this vibrant and historic neighborhood are endless. Although it is not really that large in size, there are a ton of things to do here and enjoy. It feels like there is something for everyone. We have said already that there is plenty of outdoor recreation that you can take part in. However, in addition to this, ensuring you and your family have a perfect place to grab a bite to eat is really easy with the number of quality restaurants and food places here. The shopping options are plenty as well.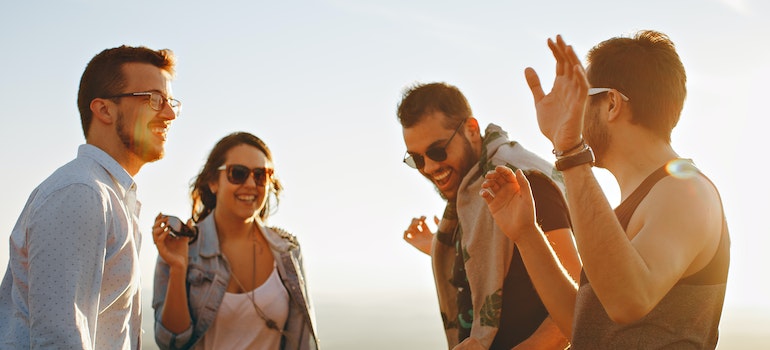 Relocate safely and stress-free with reliable movers by your side and enjoy every moment of Houston Heights
These were some of the main reasons why people are moving to Houston Heights as well as a few things that you can expect once you move there. To relocate successfully, however, it is important to have reliable movers helping you. With the right long distance movers Texas by your side, you will be able to move to your new home in Houston Heights easily and stress-free!