Moving to Florida is always a good decision because this is one of the states that has everything to offer. However, if you are moving from another state, you may have doubts about your decision because you are not sure what to expect. First of all, you need to find reliable long distance movers Florida, who will help you conduct your relocation without any problems. Then, if you decide to move to Miami, the most popular destination in Florida, you have to be prepared. There is a lot about Miami you have to find out, from relocation preparation to living costs. We have a piece of good news for you. If you keep reading, you will find out everything you need about moving to Miami in 2022.
What are some basic facts about Miami?
Miami is located in southeastern Florida, in Miami-Dade County. It is the second largest city in Florida, and eleventh in the Southeast USA, if we speak about the population. There are 478,251 people currently living in Miami. Having so many residents, Miami is one of the culturally most diverse cities in the state. Miami is a significant hub and a global leader in business, culture, the arts, and international trade. The Miami metropolitan area is by far Florida's first, and the nation's 12th largest urban economy.
Miami is a melting pot of cultures that attracts individuals of all ages and lifestyles, making it a distinctive city. It has a 13,286 person per mile population density. The median age in Miami is 41.4 years for women and 39.1 years for men. In addition to these facts, Miami is also renowned for its great moving companies, such as long distance movers Miami, who are ready to help their customers with relocation at any moment. If you are planning moving to Miami in 2022, hiring movers should be your first task.
The living costs in Miami in 2022
If you have considered moving to Miami because of its affordability, we will have to disappoint you. The second most expensive city to live in in the United States is Miami. Currently, Miami's cost of living is higher than that of Los Angeles and just somewhat lower than that of New York City. In Miami, the average cost of homeownership is around $2,653 per month or $31,836 annually. However, the good news is that there are ways to save up when you're moving to Miami. If you can plan your budget before the relocation properly, the high costs of living won't be that much of a problem. They will be offset by the fact that you can save up in other ways.
Housing costs in Miami in 2022
Despite the fact that prices in Miami have been on a rise, especially after the pandemic, people still relocate there. This is one of the most popular destinations for new residents, not only in Florida but in the USA. Florida was a favorite relocation destination during the pandemic due to its absence of an income tax, year-round warm weather, and roomy communities. The average Florida home price raised from $360,000 in 2019 to $469,562 in 2020 as a result of rising housing demand. When it comes to Miami, the costs have increased from $469,500 to $520,000. These prices are expected to go up even more. So, if you are planning to buy a house, now is your cue to call trustworthy state to state movers and start the organization process.
How to save on food and groceries after moving to Miami in 2022?
Due to the enormous number of ex-pats living in Miami, there are several restaurants offering cuisine from all over the world. There are eateries for people who like exquisite dining and for others who like a decent burger. Obviously, a lot of cuisines include seafood. The most important thing is to do the research well. There are many restaurants in Miami, and some of them are pretty affordable, while others are extremely expensive. For example, you can pay a bottle of coke from $1.39 to $2, while buying chicken can cost you between $4.41 and $16.53. It is not a small difference. So, before you get packing services FL for your Miami move, make sure you know where you are going to buy food.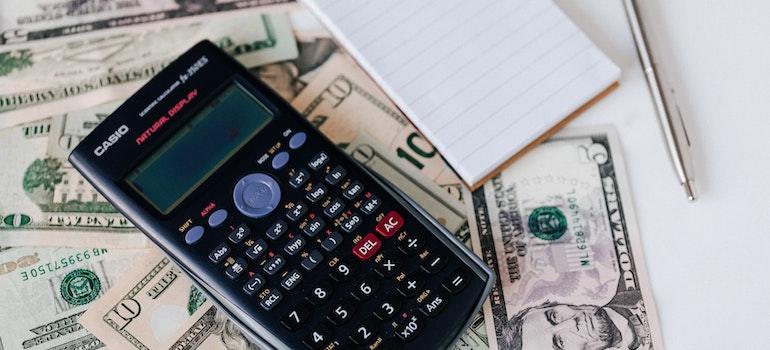 You can do the same with drinks. In supermarkets, pubs, clubs, and restaurants, keep an eye out for fliers and local newspapers advertising discounted alcoholic beverages. After work, many bars and eateries offer promotions. You can find happy hours in many restaurants. Along with the typical supermarket chains, Miami boasts a large number of privately operated ethnic and food stores. Farmers' markets and stores that sell organic and healthful goods are also available. Miami's well-liked supermarkets include:
The Fresh Market
Whole Foods Market
Trader Joe's
Winn-Dixie
How can you get a job after relocating to Miami?
Getting a good job can be one of your reasons for moving to Miami in 2022. Although moving without a job is conceivable, it makes it good to check to see if there are any openings in your industry before you relocate. Miami is a popular travel destination, especially in the cruise sector. As a result, it has a large labor force in the hospitality sector, which includes hotels, restaurants, pubs, cruise ships, and the airport. So, if you want a job in any of these areas, you won't have a problem finding one.
There are further career prospects at several international corporations with sizable offices in the city. Due to the increased demand for homes and offices, there are more jobs in the construction sector. Large employers include the sectors of education, healthcare, retail, logistics, and transportation. Miami is on the list of the best Florida cities for job opportunities. So, whether you are relocating because you got a job, or you are about to find one, you won't make a mistake.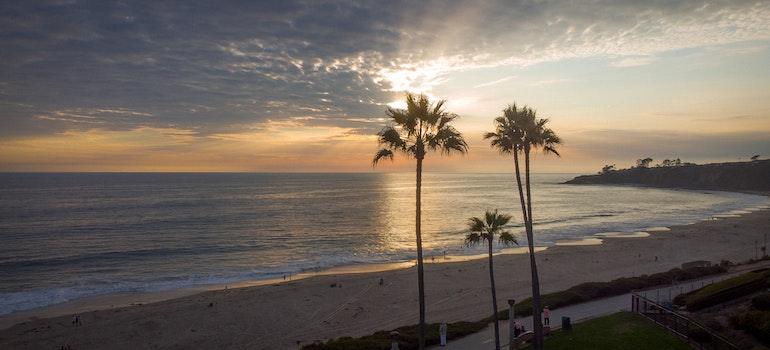 People love the weather in Miami
Miami experiences 248 sunny days annually. The average number of sunny days in a year is 205. If one of the main factors you'd want to take into account before relocating to Miami is the weather, you'll be happy to find that in Miami you will have an almost endless summer. For example, Miami's average July temperature is 89 degrees., while in January the lowest temperature in Miami gets is around 61 degrees. Miami also receives 59 inches of rain annually on average, which is more than in other parts of the country. However, if you love snow, you will have to spend the winter holidays somewhere else, because there is no snow in Miami. On the other hand, that can be a good thing, because then you can hire interstate movers Miami and relocate in winter. Since it's an off-moving season, your relocation will be quicker and less expensive.
What is the traffic like in Miami in 2022?
Unfortunately, Miami has one of the worst traffic jams in the States. This is especially the case when people from surrounding areas have to go to work in the center. The hours when you need to avoid the roads are from 7 to 9 in the morning, and from 4 pm to 9 pm. If you decide to move to Miami, this is one of the things you have to have in mind when deciding on the date of your relocation. You can choose peak seasons vs non peak season moving because both have their advantages and disadvantages. Of course, it is not always possible to avoid hitting the road during those times. One of the possible solutions is to leave for work earlier and wait for some time after working hours. However, it would probably take you a lot of time. Using public transport would be the best.
The public transport in Miami
Miami-Dade manages a first-rate transportation network in Miami. It includes trolleys, buses, and trains. The system is designed to promote usage by both visitors and locals, preventing automobile congestion on the highways. Miami as a whole is covered by all three means of transportation. You can buy a ticket for a single ride, and it will cost you $2.25. If you want to use public transport for the whole day, you can buy a ticket that costs $5.65. If you don't want to worry about having to buy tickets every day, use the monthly tickets, which cost $112.25.
Sometimes, you can save up a lot by using public transport. First of all, you will reach your destinations without losing your nerves in traffic jams. Secondly, the gas prices on a monthly level would probably be higher than your monthly ticket. On the other hand, there are some more ways to stay on a budget in Miami. Look for free transfers from bus to train, and there are sometimes free rides. Purchase a weekly pass for $29.25 for seven days of limitless travel, which is great if you don't travel to work every day. Or, you can get a bicycle. There are several lanes across the city, and people enjoy this activity. Finally, if you have to run errands, or you don't work too far away from your residence-take a walk.
Things to do in Miami in 2022 after the relocation
One of the most popular activities to do in your free time in Miami, especially if you enjoy nature is visiting one of the many national parks. The most popular destinations are Everglades National Park, Biscayne National Park, and Big Cypress National Preserve. You can see stunning waters, amazing flora, and unspoiled nature in these parks. You can also visit Coconut Grove. It is an area that successfully combines a rich past with a contemporary feel. A trip to Coconut Grove, which is conveniently located outside of South Beach and around 15-20 minutes south of downtown, is the ideal leisurely activity. There is also the Miami Beach Botanical Garden. That is one of the most beautiful places and it's definitely worth visiting. You'll see a Japanese garden there, orchid exhibitions, and more than 100 species of palm trees.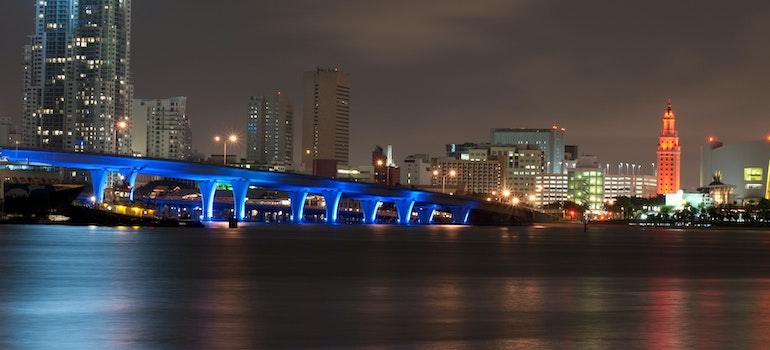 There is something for those who enjoy the nightlife and clubbing too. Club Space is the preferred location for every nightlife lover in Miami if you're searching for a crazy night in the town. Featuring a rooftop patio and cutting-edge lighting, sound, and video systems, visitors can experience an exhilarating night of music spun by renowned DJs till the early hours of the morning.
Moving to Miami with your family
It may seem impossible to think that Miami is a family-friendly city, but it is. Even though sometimes it seems that people only work, visit beaches, and have parties, the reality is different. Miami is suitable for people of all ages, thanks to its diversity. If you think that moving to Miami in 2022 with your family isn't a good idea, you may be wrong. Even though downtown may not be the best option indeed, many neighborhoods are perfect for raising a family. Some of those include Coral Gables, Weston, and Pinecrest.
Miami has more than simply beaches. In truth, Miami has plenty of amazing things for young adventurers to do. You can visit the Miami Children's Museum for the day or Zoo Miami. You can also Visit jungle Island to see the wildlife or spend the day at Crandon Park's beach. One thing is for sure-your kids will love it.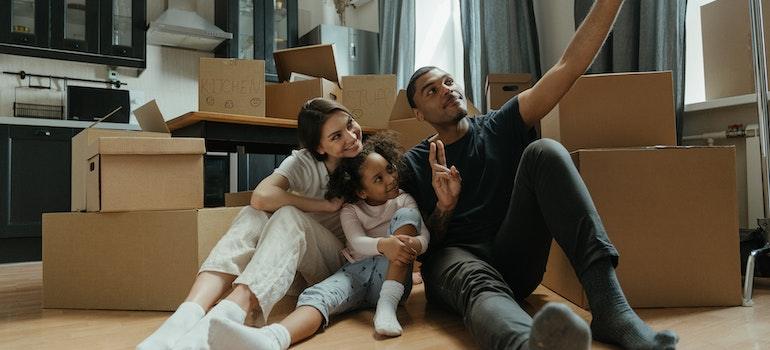 Think about renting a storage unit when relocating long-distance
Something that can make your relocation to Miami easier is renting a storage unit. Recently, people have been doing it more often. The main reason is the fact that you can be flexible with your schedule when it comes to packing and unpacking. In addition to that, if you don't want to throw away some items, but you don't use them, storage units in Florida are the solution. This will make your Miami move flawless.
Hire the right movers on time
Moving to Miami in 2022 is a great decision, but you are not the only one thinking so. So, you better get in touch with State to State Movers on time. We will make your relocation goes without any obstacles and delays.