If you are looking to move into Orlando, there are numerous things that you might wish to know. What is the climate like, is there a good school for your kids? These, and more, questions need answers before you can safely move in and unpack. It is easy to hire cross country movers and to have them transport all of your belongings. But you need to know that you've made the right choice. In this article, we will go over some of the most important things to know before moving to Orlando FL.
Things you should know before moving to Orlando FL
Here are the items we are going to discuss:
Weather and Climate
Choose the right neighborhood in Orlando
Find perfect school for your kid before moving to Orlando FL
Costs of living
Investigate job market before moving to Orlando FL
Hire a professional moving company well in advance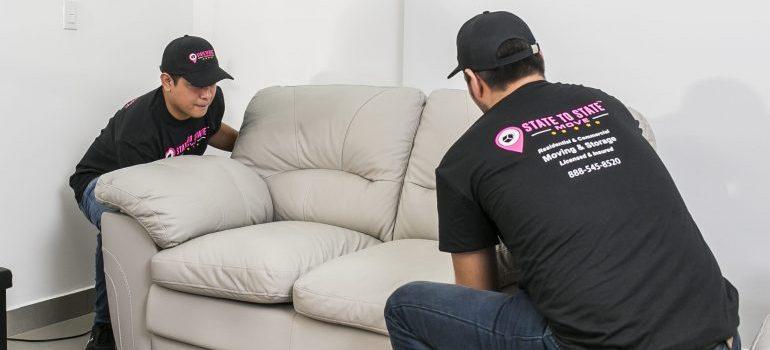 Weather and Climate
The first thing to know about Orlando is that its climate is considered to be "subtropical". You can expect only two seasons in this area, thanks to the close proximity of the Gulf Stream. When it comes to the hurricane season which usually lasts from June through the start of October, you need to know that the weather will be quite rainy with a lot of humidity. The second season, which lasts from late October to the end of May, is the opposite. You can expect this season to be very dry, with limited rains, and with really high temperatures. You can expect the temperature to rise even more than 90 degrees during the summer months. In the "winter", the temperature drops to around 70 degrees.
All this means that the weather is never cold and frequently quite warm. Humidity is also a real concern in the hurricane season so you need to be prepared for that, as well. Orlando is not for everyone but those that like this climate will be right at home here.
Choose the right neighborhood in Orlando
The good news is that there are over 100 neighborhoods in Orlando so there is plenty to choose from. The bad news is that there are over 100 neighborhoods for you to research. There are many world-famous attractions within the city, such as SeaWorld, Disney World, and Universal Studios. Needless to say, neighborhoods that are in close proximity to these places are quite expensive to live in. What you need to do is to figure out what is it that you need.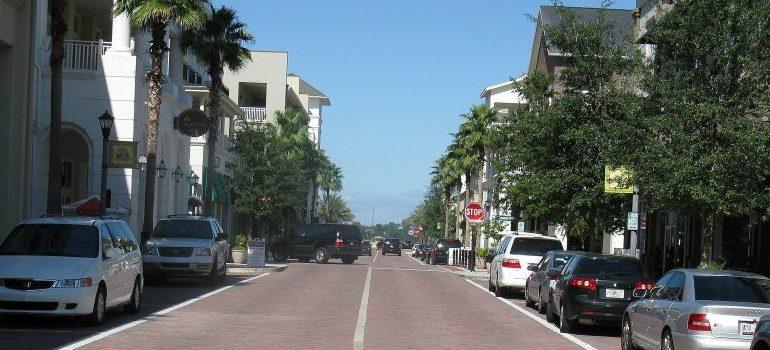 Do you want to live in the "Old Orlando" with its distinct historic homes? Perhaps something more suburban, like Winter Park, is more up your alley, so to speak? Regardless of what your preferences are, you can be sure that there is a neighborhood that will fulfill them. You only need to spend a bit of time researching it. Before hiring state to state movers Orlando, you will need to have this one done and done with. Take your time, though, this is a really important decision. You may also want to have other concerns in mind, like:
Finding a perfect school for your kid before moving to Orlando FL
There are plenty of schools in Orlando to choose from. If this is your primary concern, then try to figure this one first, before you start preparing for a moving with children challenge. Your kids deserve the best education that you can provide for them and you need to do your part. There are 178 schools in this city, which are divided into six communities for learning. There are West, North, East, Southwest, Southeast, and Central communities.
If universities are your concern, there are several notable ones. There is the University of Central Florida, as well as Seminole State College of Florida, and Florida Institute of Technology. Some of the other notable ones include Valencia College, Full Sail University, and Florida A&M College of Law.
As you can see, there is plenty of educational institutions for you to choose from. The system itself is great, all that is needed is that you choose which school will cater to your kid's needs the best.
Costs of living
When it comes to living costs, the city of Orlando actually stood around 9% lower than the national average in 2012. There are even more benefits, such as the Homestead exemption, which can help reduce the tax on your home, saving you more than $700 a year. Not really anything life-shaking but a welcome boon nonetheless. Other than that, you can expect your average salary to be upwards of $40,000 while renting a one-bedroom apartment can set you back anywhere between $500 and $1300.
All in all, the housing situation here is great but the average costs are a bit higher. It all evens out in the end and the living costs are quite reasonable for a city of this magnitude.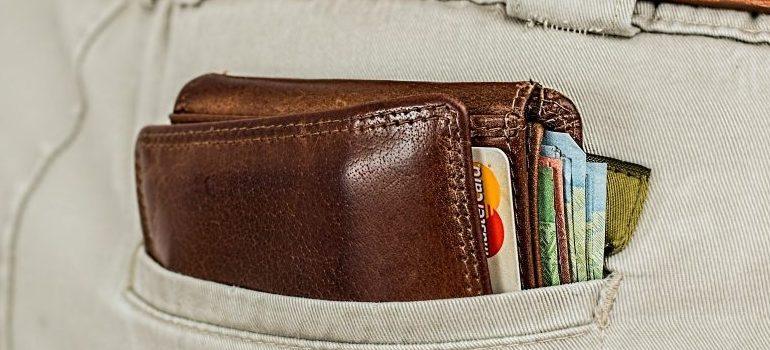 Investigate job market before moving to Orlando FL
However, all that will not be important if you don't have a job to support yourself and your family. What you need to do is to make sure that you have a workplace before you move in. The best industries to find a job are gaming, tourism, and entertainment. Due to the presence of such wonderful places, over 50 million tourists visit Orlando every year. And due to that many people coming in, there are a lot of jobs available. Of course, there are many more jobs in the city of this size, it is just easier to find a job in one of these sectors.
In any case, do some research and see what kind of opportunities are there for you, specifically. Orlando is a big city, and someone can definitely profit from your expertise.
Hire a professional moving company well in advance
As soon as you realize that you, in fact, want to move to Orlando, you need to start hiring a moving company for your household relocation. While you can do it later, of course, you will be able to save quite a bit of money and all but guarantee the date that you want if you call them ahead of time. The earlier you hire your movers, the more negotiating power you will have. Especially if you are planning a move in their off-season.