Most people think that when the moving day comes everything is finally over. Still, we can't agree. You are left with cleaning. Not only the cleaning of your old home but also your new home. After all, post-moving cleanup is crucial to settle into the new home completely. Therefore, make thorough preparation. Contact State to State Movers. Pack carefully. Get everything you need to move successfully. Cleaning will be your final touch to the relocation.
Post-moving cleanup should start ahead of time
It's absolutely crucial to organize the post-moving cleaning of your new home. Therefore, plan and organize in advance. It's much easier to clean everything while the house is empty. Interstate movers Orlando will do their job right. You do your part of the job. As you finish cleaning step by step, unpack your possessions.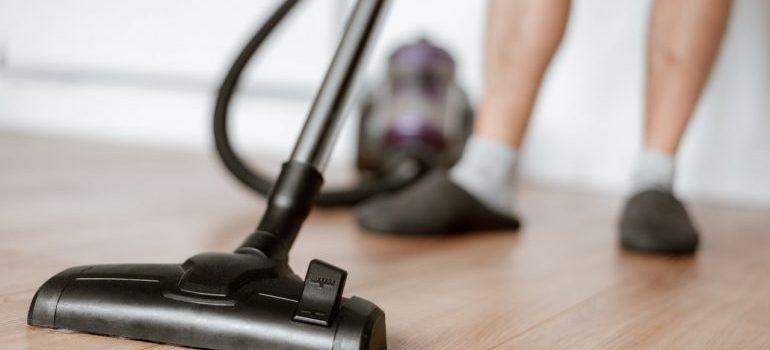 Choose the type of cleaning that suits you most
First and foremost, clean from top to bottom. Also, clean from back to front. Furthermore, start with dry cleaning. It means to vacuum, dust, or sweep. Then, wash and mop. Moreover, you can choose two more options when doing post-moving sanitizing of your home. While some recommend room-by-room cleaning, the others prefer task-by-task. Still, it's up to you to opt for the best method. It's easy to choose when State to State Movers Florida takes good care of your items. We are to present the good sides of both methods.
Room-by-room
Above all, remember to unpack in the manner of cleaning room-by-room. Maintain order. By all means, go with the bathroom and bedroom first since you'll use these rooms first. Then, continue with the kitchen.
Task-by-task
Nowadays many prefer this method because of its efficiency and speed. In a way, it makes sense. When you take the supplies you need for cleaning furniture, take care of all the furniture in the house.
Get the cleaning supplies
Take all that you need for cleaning. However, don't let your supplies go into the moving truck. You are to clean when you move to a new home. Thus, stay organized. What do you need?
disinfecting cleaner
glass cleaner
furniture polish
cleaning and dusting cloths
brushes
a mop
a vacuum cleaner
a broom and a dustpan
a bucket
rubber gloves

Make sure to devote your time to the post-moving cleanup of the kitchen. Wipe down and wash the cabinets, drawers, and counters.
Replace certain things
While you'll be cleaning the house, pay attention to how to sanitize the bathroom. Still, replace toilet seats, shower curtains, and sink handles. This way you'll be sure everything is perfectly disinfected.
 After a detailed cleaning, enjoy the new place
Altogether, post-moving cleanup is crucial for the new beginning. Therefore, plan and stay organized. Try to do most of the cleaning prior to the moving day. Get all the supplies you need. Choose the method most suitable for you. Still, being prepared is the most important thing.