Texas is proving to be a hotspot in the real estate world in 2023, creating buzz among investors and homebuyers alike. This post explores the current real estate trends in Texas that are shaping the market. From surging home prices to emerging popular neighborhoods, we delve into the specifics that are driving decisions. It's not just locals taking notice. An increasing number of interstate movers are considering Texas as their next destination, capitalizing on these trends. Understanding these patterns is essential for anyone looking to invest or move to this vibrant state. Dive in to get the latest insights on the Texas real estate landscape.
The Urban-Suburban Transformation: A New Era in Texas Real Estate
A fascinating transformation is taking place in the Texas real estate market. A shift between urban and suburban living is underway in major cities like Houston, Dallas-Fort Worth, Austin, and San Antonio. What's driving this migration? Several key factors play a role: evolving lifestyle preferences, affordability, and the rise of remote work.
Increasingly, homebuyers are weighing the benefits and drawbacks of city life versus suburban serenity. Urban living often offers proximity to employment hubs, diverse entertainment, and rich cultural experiences. However, it comes with a cost. High living expenses and congested spaces are driving many to reconsider the suburban lifestyle. Suburbs, on the other hand, typically offer larger homes, open spaces, and a slower pace of life, all at a lower cost. The main drawback? A potentially longer commute to city centers.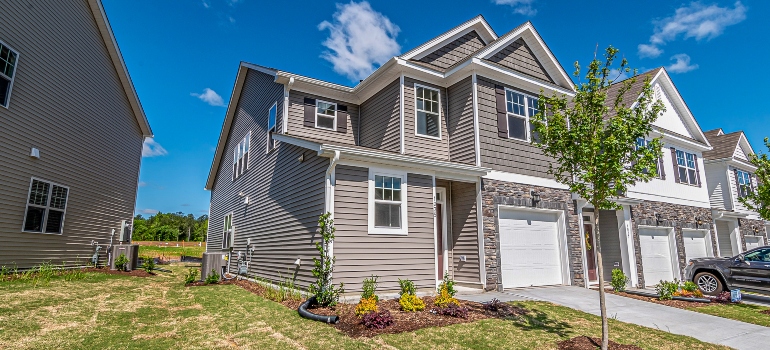 The impact of remote work can't be overstated. With a growing number of businesses allowing employees to work from home, living near the office isn't as important. This has led many to trade city skyscrapers for suburban tranquility, increasing the demand for suburban homes.
City vs. Suburb – Pros and Cons
Let's look at the dynamics in specific cities.
In Houston, areas like Pearland and Sugar Land are gaining popularity due to their mix of urban amenities and suburban charm.
Dallas-Fort Worth is seeing a surge in areas like Frisco and Arlington, thanks to a host of new developments and family-friendly environments.
In Austin, neighborhoods like Cedar Park and Round Rock are catching the eyes of homebuyers for their affordable housing and thriving local economies.
San Antonio's New Braunfels and Boerne are making a name for themselves with their unique blend of city and country living.
In response to these changes, Texas long distance movers are increasingly tasked with helping families and individuals navigate their transitions to these growing areas. It's a true testament to the fact that Texas real estate is not just evolving, but truly transforming.
However, let's not count the cities out just yet. While suburbs are flourishing, urban areas are also experiencing their own resurgence. Downtown revitalization efforts in these major cities are creating vibrant, walkable communities with plenty of amenities and housing options that still appeal to many.
The bottom line? Both urban and suburban Texas are undergoing a period of significant growth and change. Understanding these shifts is crucial for anyone considering a move or investment in Texas real estate. It's clear that Texas continues to be a state of opportunity, whether you're seeking the buzz of city life or the calm of suburbia.
Houston's Housing Boom: Exploring Urban and Suburban Real Estate Trends
Houston's real estate landscape is as dynamic as ever in 2023, with both urban and suburban markets showcasing strong growth. Pearland and Sugar Land are leading the suburban trend, drawing in new residents with their blend of city-like conveniences and suburban tranquility. These areas offer spacious homes, excellent schools, and an abundance of recreational options. It's no surprise that long distance movers Sugar Land offers have been kept busy with incoming residents.
Adding to these suburban hotspots are The Woodlands and Katy. The Woodlands long distance movers can confirm that the township boasts natural beauty with its preserved woodlands and trails, coupled with upscale amenities and desirable housing. Katy is renowned for its top-tier schools and family-friendly environment, not to mention a robust housing market with options for various budgets.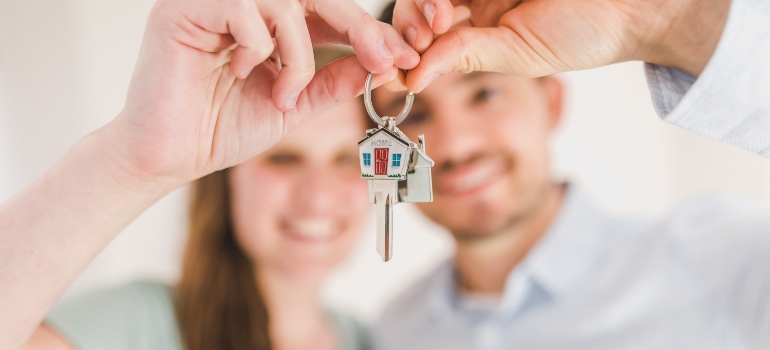 But let's not overlook Houston's urban scene. The city center, with its dynamic mix of high-rise condos and lofts, continues to attract young professionals and families wanting a vibrant lifestyle within walking distance of work, dining, and entertainment.
Dallas-Fort Worth's Real Estate Revival: A Tale of City and Suburbia
In 2023, the Dallas-Fort Worth real estate market is witnessing an intriguing urban-suburban interplay. Frisco and Arlington have emerged as prime suburban markets, appealing to families with their bustling new developments and welcoming neighborhoods. Frisco, with its state-of-the-art sports venues and high-ranking schools, is quickly becoming a family favorite. Arlington, known for its parks and recreation facilities, offers an attractive blend of suburban lifestyle with urban amenities.
Long distance movers Dallas have noted an increase in demand, particularly to these growing suburbs. They're not alone; areas like Plano and McKinney are also gaining traction, boasting exceptional schools, thriving economies, and a variety of housing options.
However, the appeal of Dallas-Fort Worth's urban core remains strong. Neighborhoods like Uptown Dallas and the Fort Worth Cultural District continue to allure residents with their vibrant nightlife, high-end condos, and proximity to employment centers. These urban pockets provide a stark contrast to suburban life, offering an exciting, fast-paced environment.
Whether it's the allure of city living or the charm of the suburbs, the Dallas-Fort Worth area offers a wealth of choices for homebuyers and investors alike. Understanding this urban-suburban dynamic is crucial to making informed decisions in this thriving market.
Austin's Property Portrait: The Vibrancy of Urban and Suburban Real Estate
Austin's real estate market in 2023 is a compelling study of urban-suburban dynamics. Cedar Park and Round Rock have become suburban standouts, appealing to homebuyers with their affordable houses and robust local economies. The interstate movers Cedar Park TX loves know that, with its low crime rates and excellent school district, this charming place offers an ideal environment for families. Round Rock, thanks to its tech-driven economy and high quality of life, is not just a suburb; it's a thriving city in its own right.
Not surprisingly, Austin TX long distance movers are recording a surge in relocations to these promising suburbs. Leander and Pflugerville are also suburbs to watch, as they offer affordability, great schools, and easy access to Austin's city center, making them attractive for families and young professionals alike.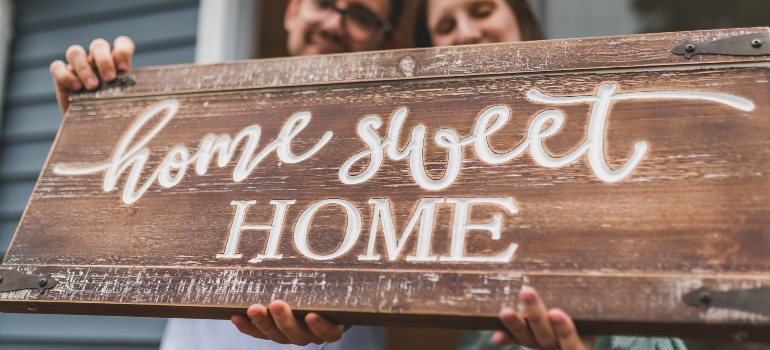 However, the charm of Austin's urban center is undeniable. South Austin, with its lively music scene and eclectic dining options, and Downtown Austin, with its high-rise condos and proximity to tech hubs, remain popular with those seeking a dynamic urban lifestyle. Despite the allure of suburban living, Austin's urban precincts continue to flourish. This balanced growth between urban and suburban areas is a testament to Austin's versatility, solidifying its status as a real estate market of choice.
San Antonio's Real Estate Spectrum: The Dance of Urban and Suburban Charm
In 2023, San Antonio's real estate market paints a captivating picture of urban and suburban co-evolution. Suburban towns like New Braunfels and Boerne have carved a niche for themselves, offering a remarkable fusion of city benefits and country charm. New Braunfels, renowned for its natural beauty and a strong sense of community, is an idyllic escape not far from the city's hustle. The long distance movers Boerne TX has will tell you that, with its historical downtown, exceptional schools, and low crime rate, this suburb provides a tranquil suburban environment, drawing families and retirees alike. Also noteworthy are suburbs like Alamo Heights and Shavano Park, known for their upscale housing, excellent schools, and prime location near San Antonio's city center.
Simultaneously, San Antonio's urban market continues to flourish. The interstate movers San Antonio has at its disposal know well that Downtown San Antonio, with its rich history, diverse dining, and riverwalk, attracts those seeking an active urban lifestyle. Meanwhile, the booming Pearl District offers trendy condos and townhomes, maintaining its appeal for younger professionals and artists.
The harmony between San Antonio's city heart and its suburban soul underscores the real estate market's strength and variety. The city and its suburbs are growing together, each offering unique charms that cater to different lifestyle preferences.
Promoting Affordability: Texas' Housing Initiatives and Their Impact on the Real Estate Landscape
Texas is implementing comprehensive strategies to address its housing needs, striking a balance between affordability and demand. A mix of government programs and private sector efforts form the backbone of these initiatives, aiming to enhance housing affordability across the state.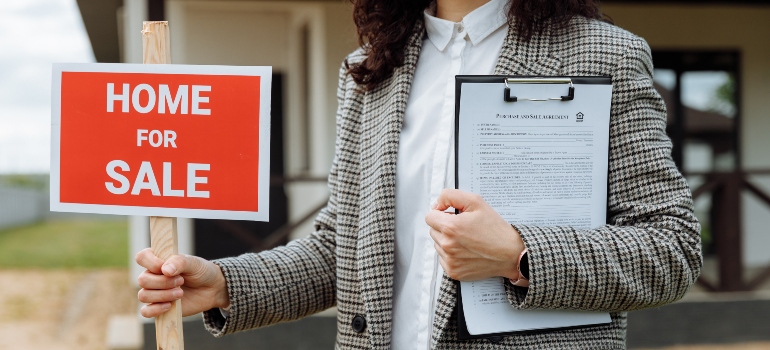 Key governmental programs, such as the Texas Department of Housing and Community Affairs' Low-Income Housing Tax Credit, incentivize developers to create affordable rental housing. Similarly, the Texas State Affordable Housing Corporation provides homebuyer assistance programs to ensure affordable homeownership. The private sector, too, is playing its part, with companies working on innovative housing solutions that are cost-effective yet sustainable.
Affordable Living in Small Texas Towns: Pioneering Housing Initiatives and Their Community Impact
In high-demand areas, strategies focus on optimizing land use and fostering public-private partnerships to create affordable housing options. These initiatives often include measures like increased density allowances and streamlined permit processes. The goal is to create diverse, inclusive communities with housing for all income levels.
For instance, towns like Katy and Boerne have been proactive in fostering affordable housing. Long distance movers Katy TX note a growing demand from families attracted by the town's affordable housing projects. Similarly, Boerne, with its community-centered approach, is witnessing a rise in families seeking an affordable, small-town lifestyle.
Bastrop, another city known for its affordability initiatives, has introduced programs to aid first-time homebuyers. These efforts have been so successful that long distance movers Bastrop TX are often enlisted to help new residents settle into their affordable homes.
Affordable housing in New Braunfels, a town combining city amenities and country living, is also making headlines. With numerous affordable housing projects underway, long distance movers New Braunfels TX are finding themselves increasingly busy.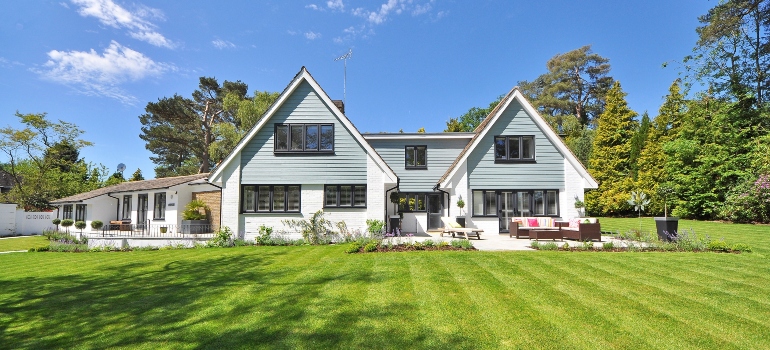 These affordable housing initiatives have significant implications for communities and market dynamics. They are fostering economic diversity, promoting inclusivity, and stabilizing housing markets in both urban and suburban areas. They're also transforming the way Texas navigates its real estate trends, softening the urban-suburban divide by ensuring affordable options exist in both sectors.
Across Texas, from bustling cities to serene towns, the commitment to affordable housing is clear. By addressing affordability, Texas is ensuring its real estate landscape remains diverse, vibrant, and accessible, making it an attractive destination for all, regardless of income.
Tech-Driven Transformation: Unraveling the Influence of the Tech Boom on Texas' Real Estate Market
The tech boom is leaving an indelible mark on Texas' real estate landscape, particularly in tech hotspots like Austin, Dallas-Fort Worth, and Houston. These cities are seeing an influx of tech companies, and with them, a surge in job opportunities. The resulting rise in housing demand is reshaping the real estate market, driving prices upward and spurring new developments.
Tech-Centric Neighborhoods: A Magnet for Homebuyers and Investors
Certain neighborhoods have become tech-centric hubs, drawing homebuyers and investors alike. In Austin, neighborhoods like Downtown and South Congress are teeming with tech workers due to their proximity to major tech employers. Likewise, Dallas-Fort Worth's Uptown and Houston's Midtown have gained favor with tech employees for their vibrant lifestyle and convenient access to work. These neighborhoods, fueled by the tech boom, are witnessing robust real estate growth.
Potential Challenges and Opportunities in the Tech-Driven Market
The tech industry's influence on Texas' real estate isn't without its challenges. Increased demand and escalating prices have put a strain on affordability, especially in highly sought-after areas. However, this tech-driven growth also brings opportunities. As tech companies continue to flock to Texas, cities are motivated to improve infrastructure, foster sustainable development, and promote inclusive housing strategies to accommodate growth.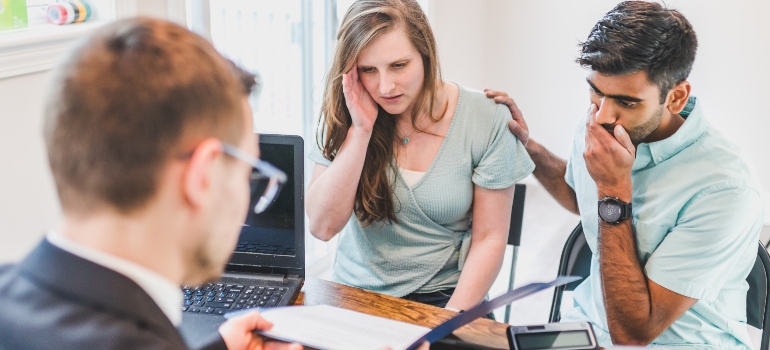 Tech Boom and Real Estate: A Dynamic Relationship
In essence, the tech boom and real estate in Texas share a dynamic relationship. The tech industry's growth is shaping housing demand, transforming neighborhoods, and dictating market trends. As the tech scene continues to thrive, we can expect it to play a pivotal role in guiding Texas' real estate trajectory. This tech-real estate interplay is an intriguing aspect of Texas' broader economic narrative, one that bears watching for homebuyers, investors, and policymakers alike.
Texas Embraces Green: The Rise of Sustainable and Environmentally Friendly Real Estate Practices
Sustainable building practices in Texas are seeing an upswing, reflecting a growing commitment to environmental responsibility. Builders across the state are incorporating eco-friendly features, earning green certifications, and utilizing energy-efficient construction methods.
Eco-Friendly Features and Green Certifications
Many Texas homes now boast solar panels, energy-efficient appliances, and sustainable materials, reducing their environmental footprint. Green certifications, like LEED and Energy Star, are becoming more common, providing a benchmark for energy efficiency and sustainability. Sustainable building isn't just about environmental stewardship; it also leads to significant cost savings. Energy-efficient homes have lower utility bills, and green materials often require less maintenance. Plus, these eco-friendly practices contribute to healthier living environments and higher property values, a win-win for homeowners and the environment.
Spotlight on Sustainable Developments in Texas
Across Texas, sustainable real estate developments are popping up. For example, Austin's Mueller community, built on the site of the city's old airport, stands as a national model for sustainable urban development. It features a mix of housing types, all designed with energy efficiency in mind. In Dallas, the Urban Reserve neighborhood is known for its contemporary, eco-friendly homes.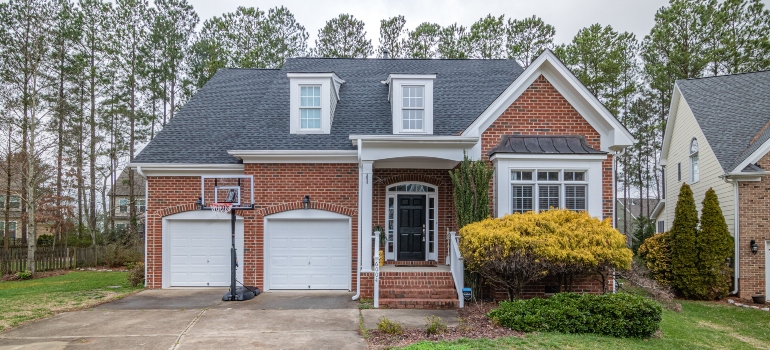 The Popularity of Sustainable Practices
Sustainable building practices are not a fleeting trend in Texas; they're becoming the norm. Buyers are increasingly seeking out eco-friendly homes, and developers are responding. The popularity of these green initiatives is a testament to Texas' forward-thinking approach to real estate.
Living the High Life: Examining the Luxury Real Estate Trends in Texas
Texas' luxury real estate market is booming, characterized by high-end properties and upscale amenities. These properties often boast expansive square footage, custom design features, smart home technology, and outdoor living spaces that cater to a discerning clientele.
Spotlight on Major Luxury Markets
Houston, the largest city in Texas, is home to prestigious neighborhoods like River Oaks and The Woodlands, known for their multi-million dollar mansions, extensive green spaces, and top-notch amenities which long distance movers Houston offers know well. In Dallas-Fort Worth, neighborhoods like Highland Park and University Park cater to luxury buyers with historic estates, while Uptown offers high-end condos with stunning city views.
Austin's luxury market is diverse, featuring waterfront properties on Lake Austin, upscale high-rises downtown, and expansive estates in Westlake – one thing's for sure, you will spend your first week in Austin enjoying yourself in your new luxury home. Meanwhile, San Antonio's luxury market is burgeoning, with areas like The Dominion and Alamo Heights offering elegant homes close to upscale shopping and dining. Each city's luxury market is unique, showcasing the richness of Texas' high-end real estate offerings.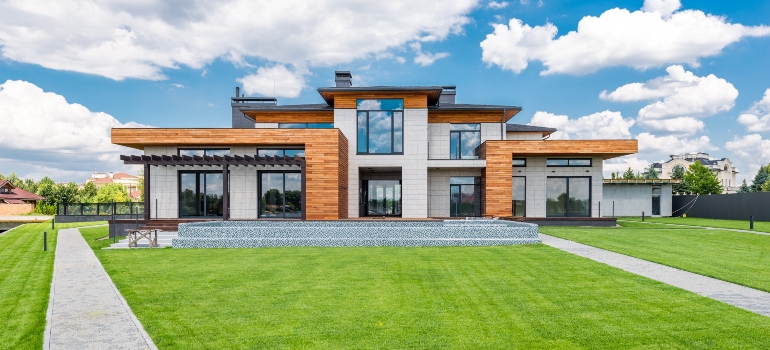 Driving Forces Behind Luxury Market Growth
Several factors are fueling the demand for luxury properties. Economic growth, an influx of high-income residents, and the desire for exclusive lifestyle options all contribute to the vibrancy of the luxury market. Moreover, the increased remote work flexibility has further spurred demand, as buyers seek homes with ample space and luxury amenities.
Emerging Luxury Markets in Smaller Texas Towns
Interestingly, luxury real estate trends in Texas aren't confined to large cities. Smaller towns across the state, like Boerne and New Braunfels, are emerging as luxury markets. These towns offer a mix of small-town charm and luxury living, attracting buyers looking for a tranquil yet upscale lifestyle.
Navigating the Luxury Market: Opportunities for Discerning Buyers
Despite the competitive nature of the luxury market, opportunities abound for discerning buyers. The diversity of luxury offerings across Texas ensures a wide range of choices, from eco-friendly luxury homes to historic mansions. Furthermore, new luxury developments continue to surface, indicating a strong, ongoing growth trajectory for this segment of the market.
Investing in Relaxation: Unpacking the Vacation and Second Home Market in Texas
Texas offers a variety of attractive destinations for vacation and second homes. Coastal towns like Galveston and South Padre Island attract beach lovers, while Hill Country locations like Fredericksburg and New Braunfels appeal to those seeking a quieter, more rural setting.
Why Vacation Homes? The Driving Demand
The demand for vacation and second homes is fueled by several factors. Texas' diverse landscapes, combined with its cultural richness and year-round warm weather, make it an ideal location. Moreover, the shift towards remote work has made owning a second home more feasible for many Texans. Investing in Texas' leisure property market offers significant potential for return on investment. These properties not only appreciate in value over time but can also provide a steady stream of rental income. Texas' thriving tourism industry ensures a consistent demand for short-term rentals.
Choosing the Right Spot: Guidance for Potential Investors
When choosing a location for a vacation or second home, consider factors such as proximity to attractions, potential rental demand, and real estate trends in Texas. For instance, a property near the beach or in a bustling town like Fredericksburg may yield higher rental rates.
The Right Property for Your Needs
Just as important as location is choosing the right property. Consider your personal preferences, the potential for rental income, and the costs of maintaining the property. Whether it's a beachfront condo, a Hill Country cabin, or a home in a lakeside community, there's a property type to suit every investor's needs.
Renting in the Lone Star State: Understanding Texas' Rental Market Dynamics
In Texas, the rental market is as diverse as its geography. From bustling cities like Austin, Houston, and Dallas-Fort Worth, to charming small towns, rental opportunities abound. The market varies widely in terms of price, style, and location, reflecting the rich variety of real estate trends in Texas.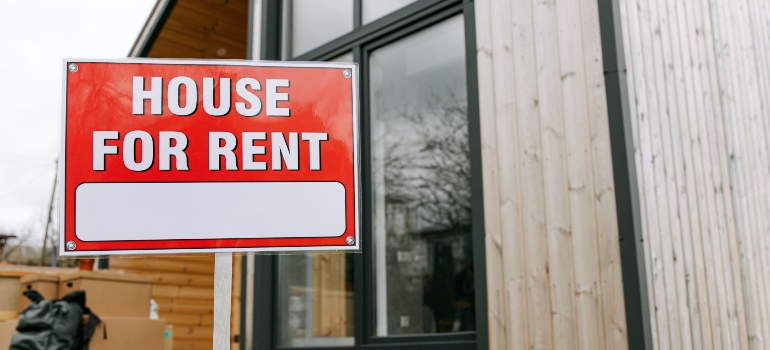 Up-to-date Rental Trends: Prices, Occupancy, and Demand
Texas' robust economy and steady population growth drive a healthy demand for rental properties. Cities like Austin and Dallas have seen rental prices increase due to high demand, while smaller towns offer more affordability. Occupancy rates remain high across the state, indicating a thriving rental market, so make sure to compare Austin vs. Houston costs of living as well as prices in any other place you think about buying real estate in.
Short-Term Rental Opportunities: Airbnb and More
The popularity of short-term rentals, especially Airbnb, adds a unique dynamic to Texas' rental market. Cities with significant tourist appeal, like Austin and Galveston, offer lucrative opportunities for short-term rental property owners. However, be aware of local regulations that could impact this sector.
Strategies for Successful Rental Property Investment
Successful rental property investment in Texas requires thoughtful strategy. First, understand the local market dynamics, including rental rates and tenant demand. Secondly, select properties with potential for value growth. Finally, excellent property management is key to maintaining high occupancy and tenant satisfaction.
Capitalizing on Texas: Identifying Real Estate Investment Opportunities in 2023
Spotting lucrative real estate investment opportunities in Texas requires keen observation of emerging markets. Cities like Dallas-Fort Worth and Austin continue to thrive, thanks to a booming tech sector. In contrast, towns like New Braunfels and Boerne appeal to investors for their affordability and rapidly growing populations. These areas align with the dynamic real estate trends in Texas and offer promising returns.
Promising Markets in Major Cities and Small Towns
Both major cities and small towns in Texas present unique investment prospects. In large cities, areas experiencing urban renewal or proximity to tech hubs often offer excellent capital growth potential. For small towns, look for locations with growing populations, low unemployment rates, and strong infrastructure development as well as some of the best small towns around Houston for commuters. Each offers its own set of advantages, be it higher potential returns or lower entry costs.
Investment Strategies: Buy-and-Hold, Fix-and-Flip, and Rentals
Different strategies cater to varying investor goals. Buy-and-hold involves purchasing a property and holding it for a considerable period, banking on capital growth. Fix-and-flip involves buying underpriced properties in need of renovation, then reselling at a profit. Rental properties, on the other hand, provide steady income and potential long-term value appreciation. Careful market analysis is necessary to choose the best strategy for each investment.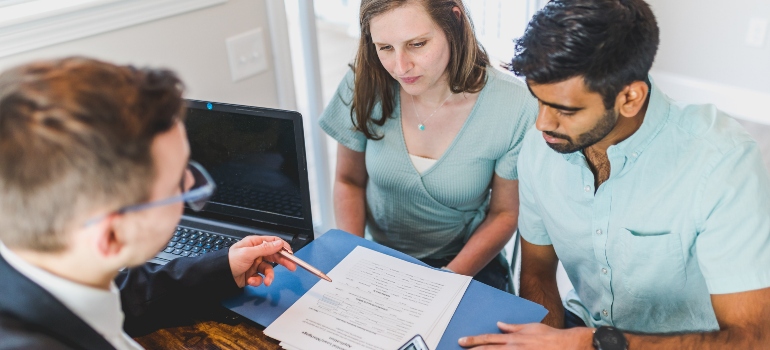 Key Considerations for Real Estate Investors
For any investor, understanding financing options is essential. Conventional mortgages, hard money loans, or even private funding could be suitable, depending on the property and strategy. Market research helps identify the best opportunities and risks involved. Finally, working with local real estate professionals can provide valuable insights into regional markets and expert advice throughout the investment process.
Capitalizing on Real Estate Investment Strategies
The real estate market in the state of Texas offers immense potential for savvy investors. The key to successful investment lies in identifying emerging markets, understanding different investment strategies, and considering crucial factors like finance options and professional advice. As always, an understanding of the state's real estate trends will underpin successful investment decisions. For 2023, the real estate market in Texas presents an exciting landscape for investors. With promising markets across the state, diverse investment strategies to choose from, and a robust economy driving growth, the Lone Star State stands as a shining beacon for real estate investors.
Steering Through Changes: The Impact of Regulatory and Policy Changes on Texas Real Estate
Understanding the impact of regulatory and policy changes on the Texas real estate market is vital. These changes can affect property values, investment opportunities, affordable housing initiatives, and sustainability efforts. Whether these modifications are around zoning laws, tax policies, or other regulations, they directly influence the real estate trends in Texas.
Impact of Changes in Zoning Laws and Tax Policies
Regulations like zoning laws and tax policies often have a significant effect on property values. For example, changes in zoning laws can transform the potential use of a property, affecting its market value. Similarly, alterations to tax policies can influence the profitability of real estate investments by changing the tax liabilities associated with property ownership.
Policy Changes and Affordable Housing Initiatives
Policy changes can also play a crucial role in enhancing affordable housing initiatives. Changes that make it easier to build or finance affordable homes can result in a surge of such projects. On the flip side, regulations that impose additional costs or restrictions can hamper these efforts. Sustainability efforts, too, are often shaped by policy changes. New regulations can incentivize green building practices, leading to an increase in eco-friendly developments. Conversely, removing such incentives can slow the adoption of sustainable practices in real estate development.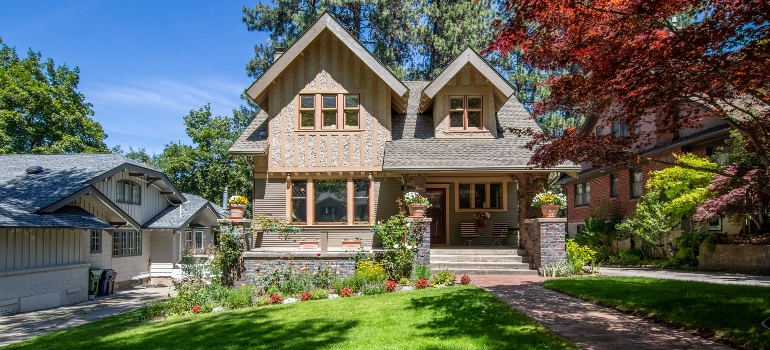 Staying informed about regulatory and policy changes is key for real estate planning and investment. Tracking legislation, attending local government meetings, and subscribing to industry news sources are effective ways to stay updated. Working with experienced real estate professionals can also provide valuable insights and help navigate the changing landscape.
Interpreting the Impact of Policy Changes on Texas Real Estate
Navigating through the impact of regulatory and policy changes on Texas real estate requires a balanced understanding of legislation, economics, and market trends. By staying informed and flexible, investors, homebuyers, and real estate professionals alike can make the most of the opportunities these changes present. The constantly evolving regulatory landscape in Texas adds another level of complexity, yet excitement, to the state's dynamic real estate market.
Exploring the Future: Unraveling the Dynamic Real Estate Landscape of Texas
Navigating the real estate trends in Texas requires an understanding of diverse factors, from urban-suburban shifts to policy changes. This vibrant state offers an array of opportunities, whether it's the allure of Austin's tech-driven markets, Houston's suburban charm, or Dallas-Fort Worth's family-friendly communities. San Antonio's mix of city and country living adds to the rich tapestry of the Texas real estate landscape.
Don't forget about the green building movement taking root in the Lone Star State, or the appealing opportunities in the luxury, vacation, and rental markets. Affordable housing initiatives are transforming both urban and suburban spaces, promising inclusivity and economic diversity. Investors, too, can find promising opportunities, given they navigate regulatory and policy changes effectively.
As we continue to witness these shifts, there's never been a more exciting time to explore the Texas real estate scene. For more insights into Texas and its thriving real estate market, we invite you to explore further on our blog.