It's finally over – you've completed your relocation! You're in your new Houston home, your state to state movers are just bringing in your last boxes and you can finally breathe a sigh of relief. But now what? Should you start unpacking immediately? Or maybe you can go talk to your new neighbors? And of course, the entire is waiting for you to explore it. There are so many options to choose from when deciding how to spend your first week in Houston. So here are some of the best ways to start your new life after relocation.
Spend your first week in Houston settling in
Here's the thing – if you think you're done with moving as soon as you arrive at your new address, you're dead wrong. There's still plenty of work to do even after your interstate movers Houston leave. And that's something you can (and probably should) spend your first week in Houston doing.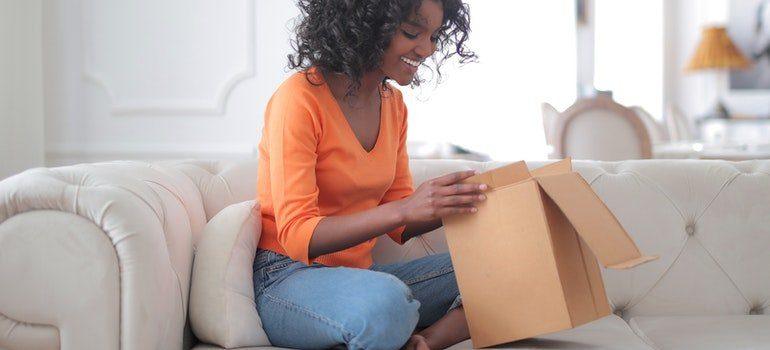 Deep clean your house
Regardless of whether you bought a new home or are renting the property, you'll want to clean thoroughly before you start really living in it. Even if everything looks spotless, you can never be too careful. So dig up the cleaning supplies from your boxes and get started! Remember that this isn't just about sweeping the floors or wiping the windows (although you should definitely do those too). You'll want to clean things that most people don't pay much attention to, such as chimneys and gutters. These are often skipped when people are preparing their homes for sale. So even if the house is clean on the surface, these hard-to-notice places might not be.
Unpack
You can't start really living in a new home until you've properly unpacked! After all, it's your belongings that will really make the place feel like home. And unless you are relying on professional packing and unpacking services, this will take some time. So use your first week in Houston when you still don't have other obligations to properly move in. Start with the kitchen boxes and furniture because these are what you'll need the most and the soonest. Next, you'll probably want to move onto appliances, especially those that see a lot of use. It sounds like a lot of work. But if you packed properly and you can stay organized while unpacking, you won't have any issues.
Secure your new home
Even if you live in a safe and quiet neighborhood, you'll want to take steps to make sure nothing happens to you or your home. Start by checking all your doors and windows both inside and out. Does everything close properly? Do you have keys to everything and do those keys work? You may want to consider changing the locks anyway – just in case the previous owners still have the keys or have given them to someone else. Finally, install a new security system. This is the best way to protect yourself and ensure that you're the only one with access to your home.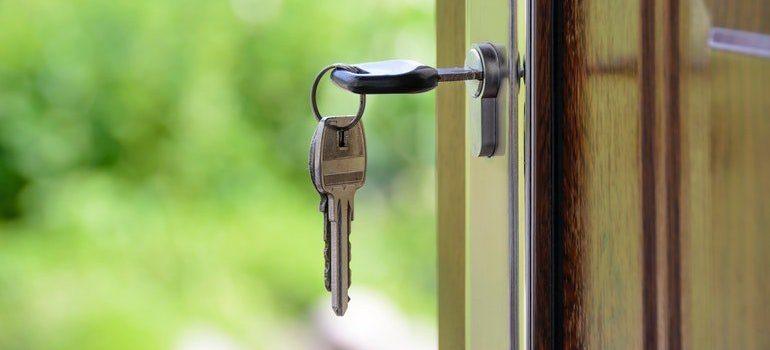 Spend your first week in Houston exploring the city
Moving is an arduous process. Spending your first week after moving still only focused on relocation tasks is no fun. We get that. You might want to leave as much work as possible to household movers and just do something more fun than unpacking instead. If that's the case, we suggest getting to know Houston. Not only is it fun but it'll also help you feel more at home in a new city.
Get to know the neighborhood
Your neighborhood is the first place you should get to know. And that goes for both the place and the people who inhabit it! Introduce yourself to your neighbors, find out where the nearest stores and parks are, take a few walks around the block to get the feel for the place. If the weather is nice enough (and in Houston, it often is), you can throw a garden party or a BBQ for your neighbors to get to know them better – good relationships with your neighbors are important because these people can become good friends who you can rely on for help pretty much whenever you need it.
Visit some of the biggest attractions
There are so many interesting things to see and do in Houston! If you want to spend your first week here having some fun, then play at being a tourist for a bit. Go and see some of the biggest sights, visit the most popular museums and take photos in front of the famous monuments. Here are some suggestions:
visit the Houston Space Station
spend the day in the Museum District
enjoy the outside in Buffalo Bayou Park
see the animals at Houston Zoo
check out some of the street art
see a sports game – football, baseball and basketball are all big here
treat yourself to some good food in one of Houston's many highly recommended restaurants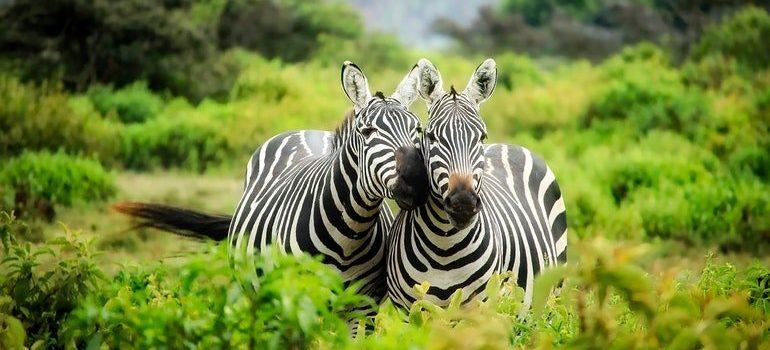 Join interest groups
A good way to make some friends, do the things you love and get yourself out of the house is to join interest groups. You can look some up online (Facebook is a great place for connecting with like-minded people in your area) and see if they have any events coming up. Whether it's reading, cooking, knitting, comics, politics or something else that you enjoy, you're definitely not alone. Houston is a big place full of friendly people who will welcome you to join them in doing something you both enjoy. This will certainly help you feel less alone and more welcome after moving to a new city.
Spend your first week in Houston relaxing
This all sounds great, doesn't it? But you're tired after your relocation and just need to take a break. That's okay too! If you want to spend your first week in Houston just relaxing and recharging before you tackle the remaining challenges of moving, that can be a good choice for your physical and mental health. The truth is that you'll probably need to combine all three for a successful and enjoyable end to your relocation. So unpack some boxes, treat yourself to a night out, and then take a day off to relax. That way you'll find settling in fun and less exhausting.