Is your move to Durham getting closer? Are you looking for a guide on how to approach your final tasks before your move to Durham? You've come to the right place! State to State Move is a company that has been helping people have successful moves for four generations! We've prepared a few tips and tricks to help you finalize your move. To see what you should do before you leave, keep on reading!
Prepare your going-away-bag
Many interstate moving companies advise on preparing your moving bag a few days earlier. Place it on a visible spot that you're going to walk by a few times a day. Pack it a few days earlier, leaving out only necessities that you'll need in the day prior to the move, like toothbrush or food. In the next couple of days, your brain will have enough time to think about the content of the bag. You'll be remembering what else you need to put in the bag and, in the end, you'll have your bag ready. Make sure that you include liquids and food for the trip. Tissues and spare clothes are also a must. Have all the documents and necessary information both in your bag and in the pocket of your jacket. That way, if you lose one set of documents, you'll have another.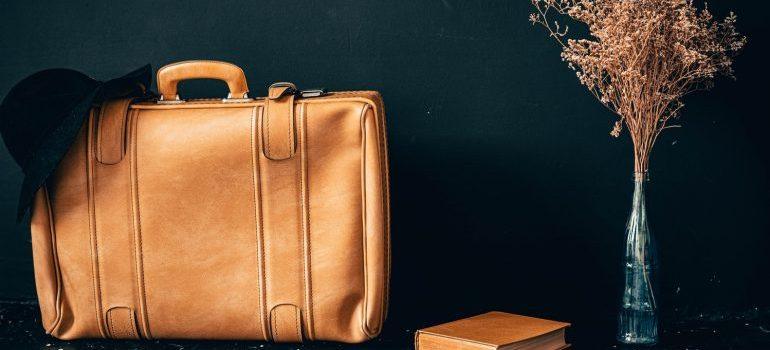 Final tasks before your move to Durham include packing your documents
When you're packing your documents, make sure that they are placed inside a plastic bag that will keep them safe from moisture and liquids. Furthermore, it would be great if you placed them in a folder. That will keep them even safer and less prone to mechanical damage. Have copies of your documents somewhere handy as well, to avoid problems in case something happens with your actual documents.
Checking in with your moving company and having your items ready also count as final tasks before your move to Durham
A few days before the move, call your moving company and confirm the date and time of the move. Make sure that you've given them clear instructions, that you've signed everything that needs to be signed and gave them all the necessary information that they need to come fast to your house.
Furthermore, make sure that you're properly packed a few days in advance. No one likes having to pack at the last moment. If you're having trouble with packing, you can always give long distance Moving Companies Durham NC based a call. Your boxes should be labeled, neatly stacked and all of your furniture should be disassembled and wrapped properly. The boxes with fragile items are usually the ones to be picked up last, so make sure to place all of the boxes with a "fragile" label together in a separate corner.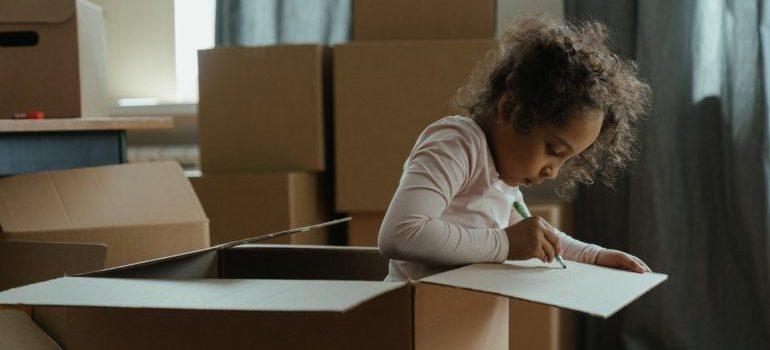 Get professional help as soon as possible if you need it
If you need professional help, don't waste a minute more! Call a professional moving company and tell them what you need help with. The earlier you start dealing with the problem, the more time a company will have to help you solve it. Don't wait for it to be too late and don't rely on other people – only on yourself and professionals.
Leave kids and pets at another place when finishing final tasks before your move to Durham
If you have kids or pets, they'll have a hard time dealing with the fuss on a moving day.  It would be beneficial both for you and for them to have them away on a moving day.
Those are some of the final tasks before your move to Durham:
Leave your pet at the pet hostel
Ask family members to take care of your kids
Explain what's happening to kids and that they'll have a lovely day full of play
Drop off your kids on the morning on a moving day and pick them up just before you head to the new
That will leave you more energy to deal with the tasks at hand without having to worry about the wellbeing of your child.
Book your friends and family for help
Friend and family should be booked for help at least a few days in advance, but not too early. That ensures that they know for sure whether they'll be free to help you. If you need help packing the rest of your items, do it as soon as you get the chance. Don't forget to ask them to take care of your kids and pets if need be. There are many services, like cleaning services, that they may need to take care of instead of you – depending on your schedule. Don't forget to inform them of those early so that can arrange their schedules according to it.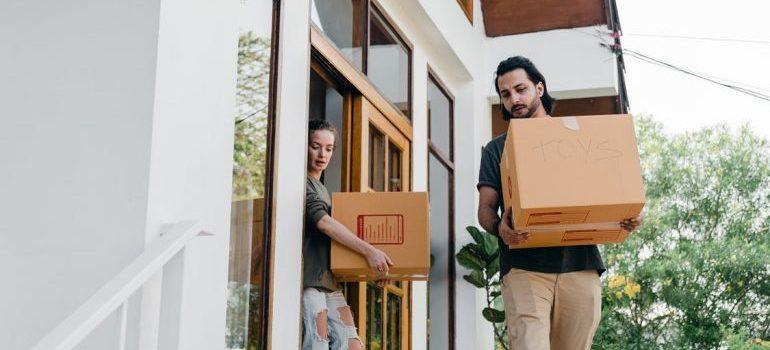 Sell the leftover items from decluttering
If there are any items that you don't want to bring with yourself but it's only occupying space without any purpose – sell it or donate it. It's always best if you get rid of everything and leave the house or the apartment as clean as it can be. You can also ask your friends and family if they need some of the items that you don't want – chances are, even if they don't, they will know someone who does.
Are there any more final tasks before your move to Durham?
There aren't many final tasks before your move to Durham. Cleaning services should arrive after your belongings have been loaded into the truck. That will leave your house empty. You can ask your friends or family to let them in the house. They can check if they've done good work. You want your house looking good after you've left it. If you have a garage, place your packing boxes there so the cleaners can clean the house while you're away, but not everyone has that option. In the end, check if you've canceled all of the services that you used while living there.Contact State to State Move, we are there to help you finalize all of the moving obligations. Get a free quote or give us a call, and we will handle the rest!