Orlando, Florida is a vibrant and exciting city that has become one of the top tourist destinations in the world. With its beautiful weather, endless entertainment options, and diverse culture, it's no wonder why so many people flock to this city every year.  If you're new to Orlando and looking to explore all it has to offer, this ultimate Orlando guide for newcomers from state to state movers Orlando will provide you with everything you need to know.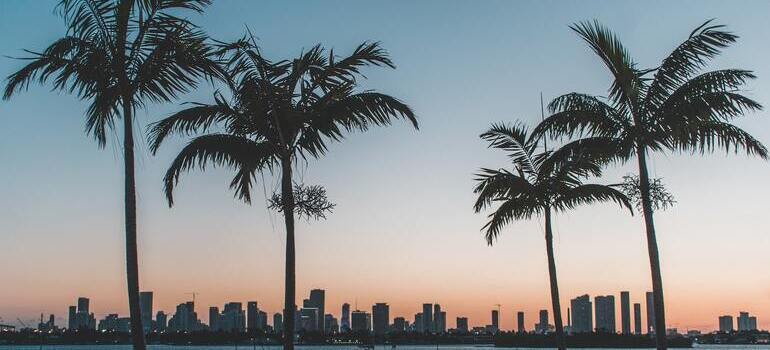 Orlando guide for newcomers
A vibrant city located in central Florida, Orlando is known for its theme parks and warm climate. It is home to popular attractions like Walt Disney World, Universal Studios, and SeaWorld, making it a popular tourist destination. But Orlando also has a thriving arts and culture scene, with museums, theaters, and galleries throughout the city. The downtown area is filled with trendy restaurants and nightlife options. Let's get to know more! 
Neighborhoods
Orlando is a vibrant and diverse city located in central Florida. The neighborhoods in Orlando offer a unique blend of urban, suburban, and rural lifestyles, providing something for everyone. Each city area has its own distinctive character and atmosphere, making it easy to find a neighborhood that fits your lifestyle and interests.
Downtown Orlando is the city's center known for its lively atmosphere, excellent dining options, and range of entertainment venues. The area is home to many upscale condominiums, apartments, and lofts, making it a popular choice for young professionals and those seeking a more urban lifestyle. Downtown is also the hub for many of the city's cultural events, including art shows, music festivals, and theater performances.
The neighborhoods of College Park, Thornton Park, and Baldwin Park are located just east of downtown and are known for their walkability, community events, and charming historic homes. The vibe in these areas is more laid back than downtown, with tree-lined streets, local boutiques, and quaint restaurants.
To the north of Orlando, neighborhoods like Winter Park and Maitland offer a more affluent and established feel. These areas are known for their picturesque homes, upscale boutiques, and trendy restaurants. Winter Park is also home to Rollins College, one of the nation's premier liberal arts schools.
In the western part of Orlando, the neighborhoods of Dr. Phillips, Windermere, and Lake Nona are some of the fastest-growing in the city. These areas are popular among families and young professionals due to their excellent schools, shopping centers, and recreational opportunities.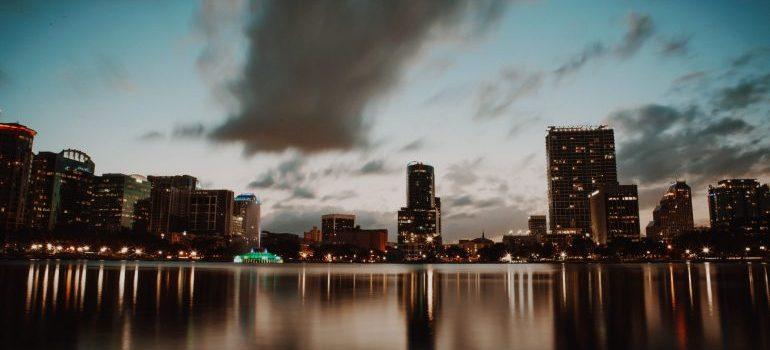 Climate
In comparison to the central land in the USA, states like Texas, where the western part of Texas tends to be very dry, while the eastern part is more humid, Orlando's climate is subtropical. Meaning it's hot and humid most of the year, with the occasional thunderstorm. So, be sure to pack appropriately and invest in good sunscreen to protect your skin from the sun's rays. In addition to everything you already have to keep in mind regarding packaging, you can freely call moving services out of state Texas, for a professional and care-free service.
Getting around Orlando
The most popular form of transportation in Orlando is the car. With its extensive highway system, residents and visitors alike can easily navigate the city in a car. However, the city has been working on expanding public transportation options to ease congestion on the roads.
One such public transportation option is the Lynx bus system. This public transportation system operates throughout Orange, Seminole, and Osceola counties, with 300 vehicles covering 2,500 square miles. The Lynx bus system runs seven days a week, making it a convenient and affordable option for locals and tourists alike.
Another option for public transportation is the SunRail commuter train. The SunRail has 16 stations throughout the Orlando area and connects to other transportation options like the Lynx bus system, Amtrak, and Greyhound. The SunRail offers a convenient and eco-friendly option for those commuting to work or exploring the city.
For those looking for a more unique way to get around Orlando, there are several bike rental programs throughout the city. The Juice Bike Share program offers electric bikes, and the Orlando Bike Share program offers traditional bikes. These programs allow individuals to explore the city in a fun and eco-friendly way.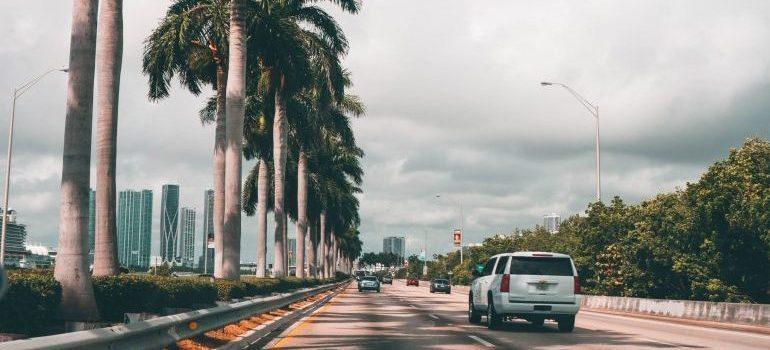 Orlando's culture
Moving from state to state brings many beautiful things such as getting to know different cultures and people. Orlando, Florida, is a culturally diverse city with a vibrant atmosphere that celebrates its unique traditions and heritage. The city is known for its theme parks, but it also has a rich history and cultural scene that reflects the different groups that make up the population.
The Hispanic community is a significant part of the culture in Orlando. Spanish is widely spoken, and many Latin American countries are represented through various festivals, music, and art. The annual Hispanic Heritage Month is celebrated with parades, performances, and cultural events.
African American culture also plays a significant role in Orlando's cultural scene. The Zora Neale Hurston Festival of the Arts and Humanities celebrates the legacy of the famous writer and anthropologist. The festival includes performances of music, dance, and theater, as well as literary discussions and book signings.
Orlando has a growing Asian population, and their cultural traditions are reflected in various festivals and events, including the Dragon Parade Lunar New Year Festival, and the Orlando Japan Festival.
The very fun part of the Orlando guide for newcomers
According to the state to state movers Florida, here are the things you must do when you move to Orlando! The city itself is an amusement park.
Exploring Orlando's Theme Parks as the first item from the Orlando guide for newcomers
Orlando is home to some of the world's most famous theme parks, including Walt Disney World, Universal Studios, and SeaWorld. If you're a fan of roller coasters, thrilling rides, and interactive experiences, you'll be in heaven in Orlando. Each theme park offers a unique experience, so it's worth doing your research before you go to determine which one is right for you. Orlando, Florida is a paradise for theme park lovers, with multiple amusement parks in the city. From the iconic Disney World to the adrenaline-pumping rides at Universal Studios, Orlando's theme parks are a perfect destination for families and friends.
The Walt Disney World
The Walt Disney World Resort is the most popular theme park in Orlando, attracting millions of visitors every year. It's a magical place, where visitors can meet their favorite Disney characters, enjoy thrilling rides, and watch spectacular shows. Disney World is divided into several parks, including Magic Kingdom, Epcot, Hollywood Studios, and Animal Kingdom, each offering a unique experience.
Universal Studios Florida
Universal Studios Florida is another popular destination for theme park enthusiasts. This park is divided into different sections, each based on a popular movie franchise. Such as Harry Potter, Transformers, and Jurassic Park. The rides at Universal Studios are more thrilling than at Disney World, and visitors can experience some of the most exciting roller coasters in the world.
SeaWorld Orlando
SeaWorld Orlando is another attraction that visitors shouldn't miss. It's a water-themed park that offers a variety of rides, shows, and attractions. Visitors can swim with dolphins, watch the killer whale show, and enjoy thrilling water rides.
Apart from the main theme parks, Orlando also has many other attractions, such as Legoland Florida, Gatorland, and Discovery Cove. These parks are less crowded and offer a more relaxed atmosphere.
Visiting Orlando's Natural Attractions is a must according to our Orlando guide for newcomers
While Orlando is most famous for its theme parks, the city is also home to some incredible natural attractions. If you're looking to escape the crowds and enjoy some time in nature, there are plenty of options to choose from. Here are some of the natural attractions that you should visit when in Orlando:
Wekiwa Springs State Park
Located just 30 minutes from downtown Orlando, Wekiwa Springs State Park is a beautiful natural oasis. The park boasts a crystal-clear natural spring that is perfect for swimming and snorkeling. It also has several hiking trails, campgrounds, and picnic areas. If you're lucky, you might spot some of the park's resident wildlife, including black bears, deer, and alligators.
Everglade
Visiting Orlando's Everglades is an amazing experience for anyone who loves nature and wildlife. The Everglades National Park, located just an hour's drive from Orlando, covers over 1.5 million acres of pristine wetlands, making it the largest subtropical wilderness in the United States. The park is home to a diverse range of flora and fauna, including alligators, manatees, panthers, and over 300 species of birds.
One of the best ways to experience the Everglades is by taking an airboat tour. Airboats are specially designed boats that can travel through shallow water and marshy areas, allowing visitors to get up close to the wildlife. On the tour, you can see alligators basking in the sun, exotic birds soaring above, and even catch a glimpse of a Florida panther.
Another way to explore the park is by hiking the various trails. The Anhinga Trail is one of the most popular and offers visitors a chance to see alligators, turtles, and other wildlife. The trail is also accessible for people with disabilities, making it a great option for families with young children.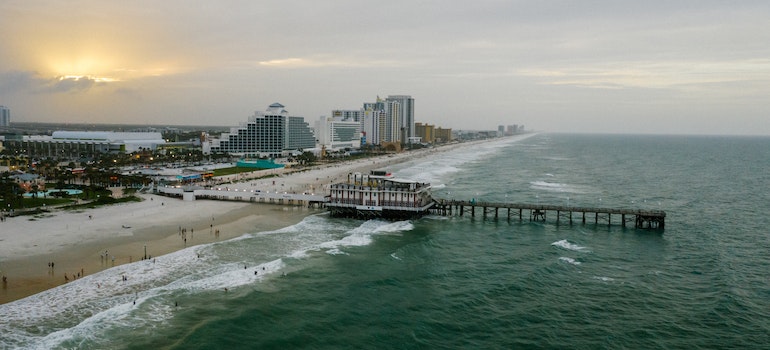 Lake Eola Park
Located in the heart of downtown Orlando, Lake Eola Park is a picturesque oasis in the middle of the city. The park has a beautiful lake that is perfect for boating and paddleboarding. It also has several walking paths, picnic areas, and playgrounds.
Kelly Park
Kelly Park is a popular natural attraction in Orlando, thanks to its natural lazy river. The park is located in Apopka, about 30 minutes from downtown Orlando. The lazy river is perfect for tubing, and the park also has several hiking trails and picnic areas.
Dining in Orlando
Orlando is a fantastic destination for foodies looking to indulge in a variety of delicious dining experiences. From casual to fine dining, there are plenty of options to satisfy every palate.
For a taste of local cuisine, be sure to try some of the city's iconic dishes. Such as the Cuban sandwich, Key lime pie, and seafood specialties. Restaurants like Black Bean Deli and Columbia Restaurant are great places to try these dishes, along with another Cuban and Spanish-inspired fare.
If you're in the mood for international cuisine, Orlando has plenty to offer. You can find everything from Italian to Thai, Japanese to Mexican, and more. For Italian, try the classic flavors at Prato or the modern cuisine at Ciao Italia. Sushiology and Dragonfly Sushi are excellent choices for Japanese fare, while Chuy's and Agave Azul offer a great selection of Mexican dishes.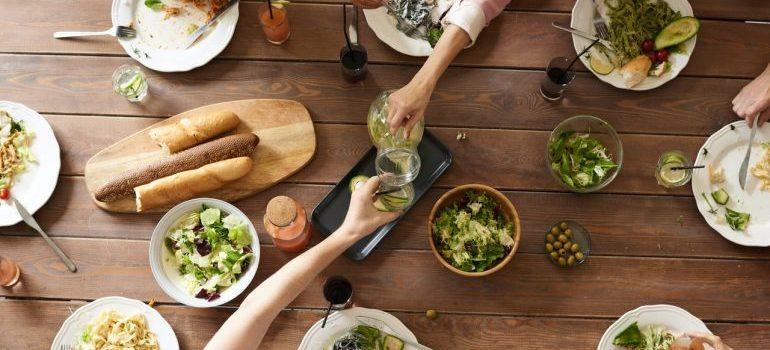 For a romantic evening or special occasion, Orlando has plenty of upscale dining options. Victoria and Albert's at Disney's Grand Floridian Resort & Spa is one of the best fine dining experiences in the city, serving a tasting menu with exceptional service. Other notable options include Norman's at The Ritz-Carlton and Christini's Ristorante Italiano.
In conclusion, dining in Orlando is a great way to experience the city's diverse and delicious culinary scene. Whether you're looking for local specialties, international cuisine, or theme park eats, Orlando has something to satisfy every craving.
Orlando welcomes you
Summing up, Orlando is a city that is full of adventure, excitement, and charm. It is truly a place where dreams come true. Whether you are a newcomer or a seasoned resident, there is always something new to discover in this city. From theme parks to natural parks, from shopping to dining, Orlando offers something for everyone. If you are planning to move to Orlando, don't forget to hire state to state movers Florida to ensure a stress-free and smooth transition. So, take this ultimate guide to heart, and get ready to explore all the wonders that Orlando has to offer. You are bound to fall in love with this city, just as millions of visitors and locals have done before you. Welcome to Orlando, and enjoy your stay!