On a yearly level, around 10,000 people are moving from TX to IL. This trend is on the rise as well, so it's expected for this number to get higher in the future. There are many factors that go into this decision. Both states offer different things, but they are definitely great in their own right. It really boils down to your personal preference and what you want out of life. We at State to State Move have facilitated many of these relocations between the two states, so we've heard firsthand what the most common reasons people decide to move from Texas to Illinois are. Let's compare the two states so you can see if Illinois is the right choice for you!
Cost of living index
Let's see how these two states compare against each other in terms of the cost of living index. Illinois is on average 6% more expensive than Texas. There are a few exceptions here, and we will cover them all. 
Groceries – they are 3.1% less expensive than in Texas, which is great! 
Utilities – they are also less expensive in Illinois, for 7.1%
Clothing – they are roughly the same, the difference is 1.6% more expensive in IL.
Transportation – this is the biggest difference between the two. as it is 20% more expensive in IL!
Entertainment – Coffee, beer, cigarettes, gym memberships, and movie theaters are on average 12.7% more expensive than in Texas.
Housing – Roughly the same, but Illinois is a bit cheaper.
As you can see, certain things are more expensive in Illinois. But the housing, groceries, and utilities are cheaper, which are usually the biggest reasons why people move from TX to IL. If this sounds promising, find the best movers Houston to Chicago you can find, and get packing after you've secured your new job and home!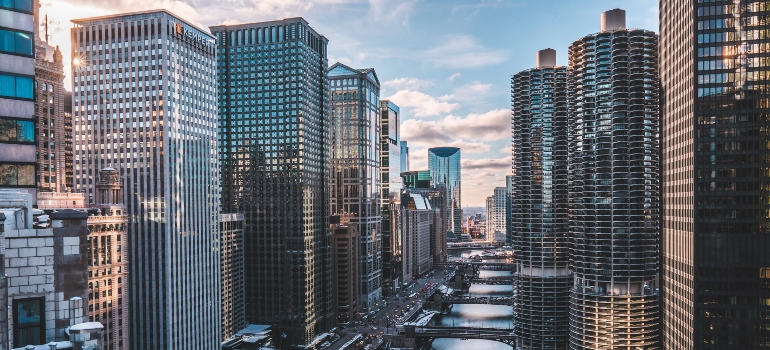 The housing market is one of the main reasons people are moving from TX to IL
We've touched on the housing market part in the previous paragraph, but let's get into the details. Let's use Austin, TX, and Chicago, IL as appropriate examples. The average home value in Austin is $378,300, which is above the state's average of $200,400. The average rent there is $1,334. When we take a look at Chicago, we'll see that the average home value there is $275,200, which is much close to the state's average of $209,100. The rent is also cheaper, at about $1,134. So the average home value on state levels is roughly the same, but the difference in home prices between the biggest cities of these two states is pretty apparent! No wonder why many people move to Illinois. You should know that 75% of Illinois is farmland, and most people live in or near Chicago. You decide if you'd prefer a house or an apartment before moving! 
Climate differences 
Illinois is known for its humid continental climate. That means it experiences hot and humid summers and harsh cold winters. Most of the year, the weather is pretty enjoyable, but the winter months can be very unforgiving. During the summer, the temperature is usually between 70- and 85-degrees Fahrenheit. However, during winter it can go below two degrees Fahrenheit, and you can expect a lot of ice and snowstorms literally out of nowhere. On a yearly level, Illinois gets about 22 inches of snow during winter. It's also prone to natural disasters and has its fair share of thunderstorms, floods, and tornados. This of course varies by region, as it's a large state. The southern part of the state, known as Little Egypt, has a subtropical climate which in turn has mild winters. As Texans, you'll need some time to get used to it.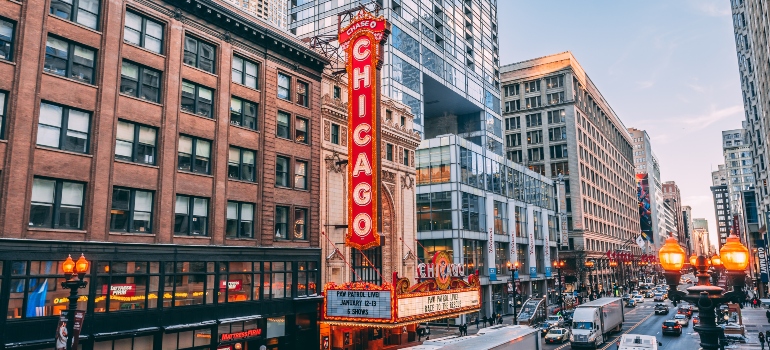 Job opportunities are a great factor in moving from TX to IL
Many people are moving from TX to IL for better job opportunities. It's no wonder, as Illinois has the fifth-largest GDP in the US! Chicago and Aurora are the home of 36 Fortune 500 companies, so those cities are the most important commerce and trade centers of Illinois. The most popular industries with the most jobs in the state are machinery, food processing, electronics, transportation, engineering, etc. On top of that, the minimum wage there is $15 per hour which is one of the highest in the US! The median household income in Illinois is $65.000, which is higher than the nation's average of $60,000. You shouldn't have any issues finding a well-paid job in the state of Illinois! Finally, economy experts project a 26.5% increase in available jobs over the next 10 years. 
Traffic in Illinois 
This is another thing people moving from TX to IL have to get used to. According to US News, Chicago is rated as the third-most congested city in the United States! It is behind only New York and Los Angeles. Illinois residents spend on average 29 minutes to commute to the office, which is the 7th longest in the nation. Driving during peak hours can be a real nightmare in Chicago, so it's best to get mentally prepared for that. There are some upsides to its traffic situation. Illinois offers 63 public transit providers, and the Chicago Transit Authority is the second-largest public transportation system in the US. If this isn't too big of a problem for you, hire the best interstate moving companies Houston and start organizing your relocation to Illinois!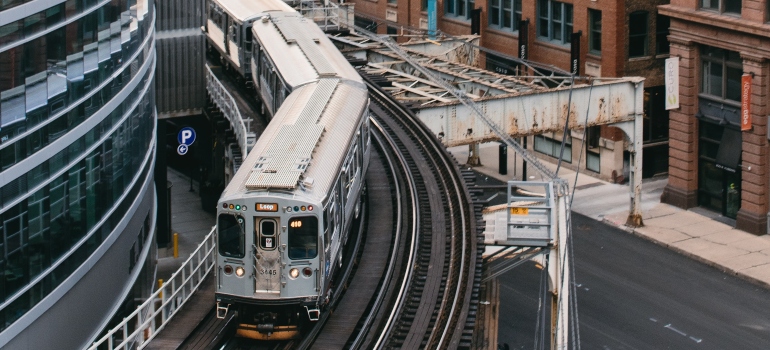 Utilities and driving license regulations- what to expect
Finally, be aware of the following things when moving from TX to IL. Residential utility customers can choose their own power companies (there are more than 50 of them), as electricity in Illinois is deregulated. To know what type of energy plan is best for you, take a look at your old bills and see how much you were paying. Based on that, compare the fees and rates between the companies and see if you can even save up some money! Regarding the DMV, once you arrive in Illinois you have 90 days to get your new driver's license. Get in touch with them and check their requirements. We hope this guide has helped you decide to move to IL! If so, get in touch with our reliable out of state movers San Antonio and start packing!