Packing up and performing a long distance move by your self, or by hiring state to state movers, isn't going to be a walk in the park if you're unprepared. While moving to a new state is exciting, it's important to be ready for what can be a perfect storm of last-minute packing, your buddy's truck breaking down, or hidden costs from a shady moving company.
Last year, the National Consumer Complaint Database received more than 4,000 complaints from consumers for everything from a delayed delivery to having their goods held hostage by their movers.
So, if you're planning to move across the country (or even just across a bridge to a new state), take these steps to hire long distance movers who can do the job, get your belongings there safely — and not rip you off in the process.
It is never easy to transfer to a new place especially if you have established yourself completely in one location. Whether it is work-related or personal, moving is more convenient if you are with the right team of state to state movers. Transferring by yourself will cost you everything apart from the hassle and stress. If you think that this will save you money, you are absolutely thinking the wrong way. Once you hire a long distance mover, you don't need to worry about wrapping your belongings and sorting them into boxes. From pick-up point up to the new location, everything should be covered by the service provider.
But before getting into what expectations you should have from your next long distance moving company, let's delve into the characteristics of a worth-hiring long distance moving company.
         1. Bypass the middleman (Skip the moving broker):
Thousands of people in the United States entrust their long distance moves to moving brokers. These brokers don't have moving trucks, moving equipment or, in many cases, moving experience. They're merely the middlemen between you and the company that actually will end up moving your belongings—a moving company that you've likely never done business with.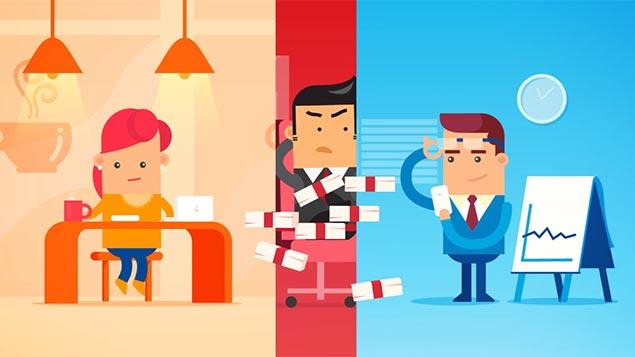 Far too often, consumers don't learn that a broker isn't the actual mover until it's too late—once they've coughed up a lot more money than they'd envisioned. Figures aren't available regarding how often this happens, but we know it's quite common.
These brokers attract customers by presenting incredibly low estimates for their moves. On moving day, these customers frequently are surprised to learn that an entirely different company will be handling the move. Moreover, keep in mind that moving brokers need to add an extra fee (their commission for putting you in touch with the actual moving carrier) thus, inflating the cost of your move. Ideally, brokers should put you in touch with the best moving company, entailing that his commission will be compensated by all the benefits you are enhanced with. Unfortunately, this is not a common reality. Even though, there are ethical and experienced moving brokers, you really don't want to cross fingers when entrusting your goods to someone else.
  2. Avoid Hidden Fees (Aim for an Itemized Binding Estimate)
A binding estimate guarantees that you cannot be required to pay more than the amount on the estimate. However, if you add additional items to your shipment or request additional services, you and your mover may: agree to abide by the original binding estimate, negotiate a new binding estimate or convert the binding estimate into a non-binding estimate .
If the mover does not give you a new binding estimate in writing, or agree in writing to convert the binding estimate to a non-binding estimate before your goods are loaded, the original binding estimate is reaffirmed. Under these circumstances, your mover should not charge or collect more than the amount of the original binding estimate at delivery for the quantities and services included in the estimate.
Beware in case of unforeseen circumstances (such as elevators, stairs, or required parking permits) at the destination the mover may bill you for these additional expenses.
Calculate the cost of your move