Thinking about moving to San Marcos, TX? Haven't made the final decision yet? Have second thoughts? Don't worry. It's normal to question your choices. Luckily, you don't have to make the decision all by yourself. State to State Move is here to help you decide whether this city matches your requirements. We've prepared three reasons you will like living in San Marcos. And who knows, maybe these reasons will prevail to move to this rising city. So, let us guide you. Enjoy the ride.
Meet San Marcos, a marvelous city
Nicknamed San Marvelous, San Marcos is a city situated between Austin and San Antonio. Perfect location, right? It is located in Hays County, TX. Its location couldn't be more perfect since it lies between Coastal Plains and Hill Country. Not to forget to mention the San Marcos River which is a perfect place for those who cannot imagine a city without a river. But that's not the only one – the Blanco River and part of the Guadalupe watershed flow through San Marcos. The climate of the city is perfect for those who love summers since it's mostly hot while winters are mild, sometimes cool.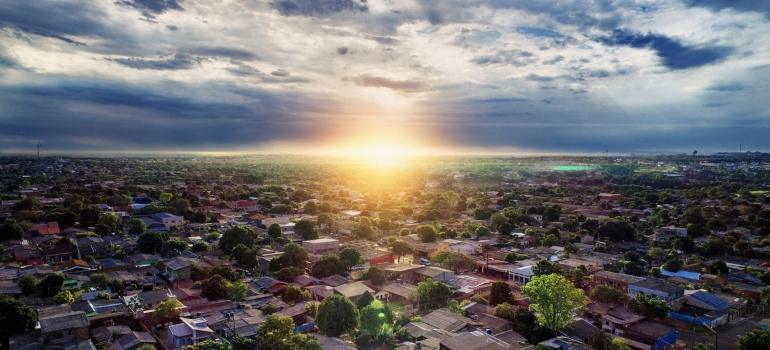 However, San Marcos has to offer more than just beautiful nature and subtropical climate. Education here is on a high level. And it's no wonder since it's home to Texas State University. However, elementary and high school education doesn't lack in San Marcos. Wait, there's more. Its economy, as well as its infrastructure, make San Marcos an ideal place for the industry. The city is constantly booming which leads to a high quality of life. There are a lot of business opportunities, especially for entrepreneurs. And last but not least, San Marcos is perfect for outdoor and recreational activities. By the way, San Marcos residents strongly support the athletic programs of the Texas State Bobcats, a program of Texas State University.
Factors to consider when moving to San Marcos
When moving to San Marcos, as well as to any other place, you should consider some key factors for improving your lifestyle. Here are some of them:
Consider job options first
Living cost
Think about children's education
Research housing options and average monthly rents or median home price
Explore the neighborhoods before choosing one
Experience the city's vibe
Check the cuisine
Find out what outdoor activities the city offers
After you consider all factors and find reasons to move to San Marcos, find suitable movers to take care of your relocation. And no matter how distant you are moving from, Houston long distance movers are at your disposal. Enjoy a stress-free relocation and move like a pro. Now, let's see the main reasons why San Marcos may be the perfect choice for you.
Reasons why you will love living in San Marcos
Now that you've got acquainted with the main traits of this marvelous city and considered some common important factors, it's time to find out why it is so appealing to move here. Here are three main reasons you will like living in San Marcos:
The city is booming but without rising costs. How great is that?
Nature and endless outdoor opportunities
Food, arts, and culture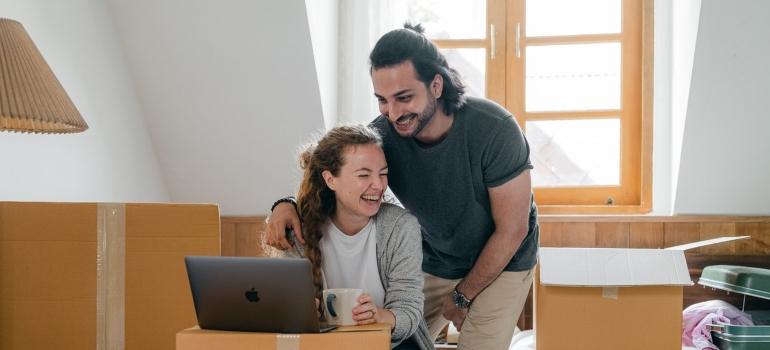 San Marcos is on the rise but has no rising costs
Want to live near Austin but at a more affordable price? Then San Marcos should be your choice since it is just 30 miles away from it. And when we say affordable, we mean a lot more affordable. Housing prices in San Marcos are approximately forty percent less than in Austin. You may think that lower costs are signs of slow growth, but when it comes to San Marcos, it is not the case. Quite the opposite. In fact, San Marcos is one of the fastest-growing cities, while Hay County was ranked as one of the fastest-growing counties in the nation. Besides lower costs of living, San Marcos has a rapid growth in employment opportunities. Amazon, alongside many companies, has taken advantage of San Marco's areas. So, if you think that San Marcos is the right choice for you, choose long distance movers San Marcos to take care of your relocation.
Nature is one of the reasons you will love living in San Marcos
San Marcos is heaven for those searching for a place with different outdoor and recreational activities. It's an oasis for outdoorsy people. You can enjoy hiking on the trails and state parks or chill out near the turquoise waters of San Marcos's river. Besides, you can go swimming, kayaking, snorkeling, and paddleboarding. And you can spend time outdoors almost every day since the climate is almost always good. But, for true outdoor lovers, we recommend visiting Texas Water Safari. Want to enjoy a plethora of outdoor activities in San Marcos? Contact long distance movers Texas, and move to this amazing city from any destination.
Food is one of the main reasons you will like living in San Marcos
If you are a foodie, there's no better place to move to than San Marcos. A vibrant dining scene is what makes it so appealing for gastronomists to move here. In San Marcos, you can find home-cooked food, international cuisine, and farmhouse brews. Besides, let's not forget the barbeque since San Marcos is home to the famous Black's Barbeques which is on the list of the most popular and best barbeque places in Texas.
Move to San Marcos with State to State Move
If you have found enough reasons you will like living in San Marcos, don't hesitate and move to this marvelous city as soon as possible. And State to State move is here to handle your relocation process. Just contact us, get your moving quote, and move like a pro. We will provide you with some of the best moving services that will meet your requirements. Have a safe and smooth relocation.