Moving away from San Antonio will certainly bring changes into your life. And, when you have to choose between Bernardo vs Schulenburg, it won't make your move easier. However, you will have to make this decision before you contact one of the long distance moving companies. They will need that information to correctly calculate the moving costs. And, you will need their cost calculation to prepare your moving budget. So, how to make the right decision? Our suggestion is to follow your priorities. For example, you might want to live closer to Houston. Or, you may want to move to a rural area, but to still have access to the city amenities. Of course, if you intend to move to join your parents, you'll already know your destination.
Bernardo vs Schulenburg – which one is better for you?
Both, Bernardo and Schulenburg are rural places, surrounded by farmlands. So, if you want to move away from the city's noise, both places could be a good choice for you. And, both are vibrant communities, known for their famous southern charm. 
Living in Bernardo
Bernardo is a thinly populated community of farmers and ranchers. It was built at the intersection of Farm Road 949 and Bernardo Road. The settlement was first started at the south bank of the San Bernard River, twelve miles northeast of Columbus, in northeast Colorado County. Nowadays, with good roads, you will need just a 1-hour drive to reach Houston. Before, the town had its school, but it was merged with Columbus Independent School District. Also, as the number of residents was decreasing, the postal office was closed too. So, besides farms, there is only a general store and the volunteers' fire brigade building remaining in the town. In case you need to do some bigger shopping, you can easily do it in Columbus TX. In case you need to see a doctor, you will have to make an appointment at the Columbus Medical Clinic. But, it will take just 15 minutes to drive from Bernardo. So it is not a big problem.
Living in Schulenburg TX
Like Bernardo, it is surrounded by farmlands. Most of the citizens are earning from agriculture and small businesses. The closest big city is Columbus. And, to reach it, you will need about 20 minutes of driving. If you decide to move here, you can count on the assistance of the long distance movers Texas residents trust the most. Schulenburg TX is located in Fayette County. It has about 2, 900 residents. The town was established in 1873 by German and Czech immigrants. Today, it is known for its German culture and three museums:
Texas Polka Music Museum
Schulenburg Historical Museum
Stanzel Model Aircraft Museum
Although small, Schulenburg TX is an attractive place for visitors. Besides the museum, you can also enjoy visiting its four picturesque churches, and even take place in residents' church gatherings. Besides, this small place is also known for its restaurants serving excellent food.
When it comes to medical care, you can count on:
Schulenburg Medical Clinic
Beyond Therapy – a medical group practice (specialized in physical therapy and speech/language therapy)
And, in case of need, you can always drive to Columbus Medical Clinic.
Why move to Bernardo or Schulenburg?
Both places are located in rural areas. Besides, being close to the Gulf, both places have hot summers and mild winters. So, in case you are a nature lover, such a climate will allow you to spend a lot of time outside. The hilly terrain surrounding those two small Texan communities is ideal for hiking. As per long distance movers Bernardo TX, many SA citizens are coming to one of those two places, because of the following reasons:
being tired of city noise and rush
when they want to change occupation and become farmers
doing some online business, but want also to enjoy nature (in this case they only need a reliable internet connection)
Besides, Texas is a sparsely populated area, with a population of 16 persons per square mile. Also, the land for sale in the areas of Bernardo and Schulenburg is rather cheap. And, you can be sure that you will get it at a low price. This can be another motive for people from SA to move to either of those two towns. Of course, if they have already decided to move and live in a small place.
Bernardo vs Schulenburg – differences to consider
The criteria to choose when deciding between  Bernardo vs Schulenburg, defer from person to person. To tell it more precisely, various people will give priority to different things. Therefore, when you are thinking about the differences to consider between those two towns, define what is the most important for you. So, here are some examples of what criteria you can use when deciding if Bernardo or Schulenburg is better for you:
number of residents – you may like smaller or bigger rural towns
real estate costs, and costs of living
commuting possibilities to bigger cities
healthcare coverage in the area
schools in the area and their rating
the overall safety of the place
possibilities to start your own business
recreational possibilities
Checking those points, you will get to know more about those towns. And you will see how they are matching with your vision of moving to rural areas. Knowing what each town has to offer to you and your family, will help you make the final decision faster. And finally, you will be able to contact long distance moving companies San Antonio and move to the place of your choice.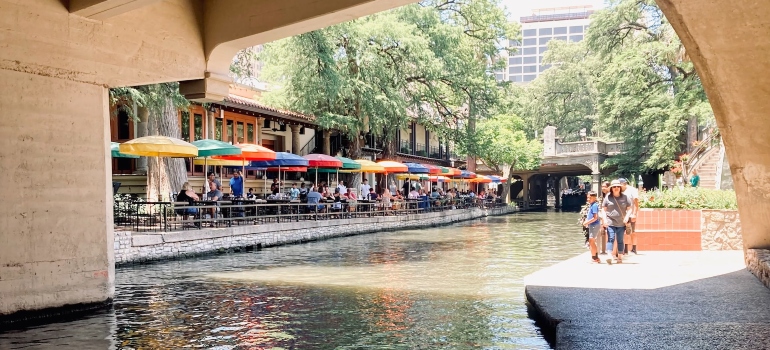 If you like living in a smaller town, Bernardo TX is the right place for you
Life in a small rural town can have its drawbacks. But it can also have many advantages, especially for those who love spending time alone. For example, in case you are an artist and moved to Bernardo TX to have peace for creating. However, you can be sure that the neighbors will keep an eye on you and your house. This alone will protect you from becoming a crime victim. If you like to spend time alone, you will enjoy your life in Bernardo. However, if you want to meet people and hear the news, it is enough to go to the general store.
A town like Schulenburg will offer you more possibilities
If you decide to move to Schulenburg, you should know that 69% of residents own their property. The median home value in the town is $105,400. In case you want to rent, before purchasing a house or a farm, you will be paying a median rent of $877. Like in Bernardo, the safety rate in Schulenburg TX is very high. And the crime rate is far below the national average. The median household income in the town is $44,625. If you have kids, it is good to know that there are both, elementary and secondary schools in the town. However, if you are not satisfied with their ratings, you can always enroll your kids in some of the schools in Columbus. Besides, in case you are not planning to work on the farm, you can also find a good job for yourself in Columbus.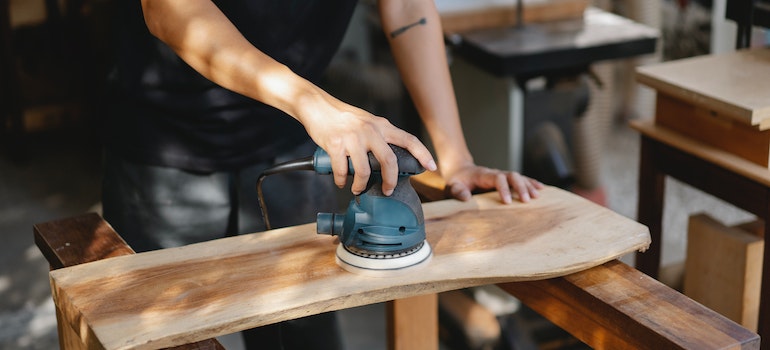 Possibilities to start your own business
The possibilities to start a business are rather high. So, before bringing the final decision, learn about Texas small business loans. Namely, the state of Texas encourages craftsmen and helps them to start their businesses. The reason is that, in many small Texan towns, craftsmen are needed. So, in case you have the skills needed and are sought-after in one of those two towns, you will, for sure, be supported by the government. And, that will make you choose between Bernardo vs Schulenburg easily. However, one thing is for sure. Soon after long distance movers Schulenburg TX deliver your items, you will start working. So, you will become a part of the new community, even before you complete your unpacking.
You can become a farmer!
Lately, many people are deciding to leave big cities and move to smaller places. So, no wonder that we can see this happening in SA too. The trend of leaving apartments for more spacious places is also noted among SA citizens. And, as we already saw, they can easily purchase land in either Bernardo or Schulenburg at favorable prices. Also, the climate in both places is similar to the one in SA. So, they will not have a problem adjusting to it.
We could already see the similarities and differences between those two small places. So, in case you want to move and start farming, cattle breeding, or start organic gardening, both places could be good. Also, in case you plan to produce specific herbs and start making homemade hygienic products, you will be able to easily organize a wholesale in Houston, or Columbus. The bottom line, moving to Bernardo or  Schulenburg with household movers TX, will depend primarily on your preferences. However, regardless of which new business you want to start, don't forget to check for Government subsidies.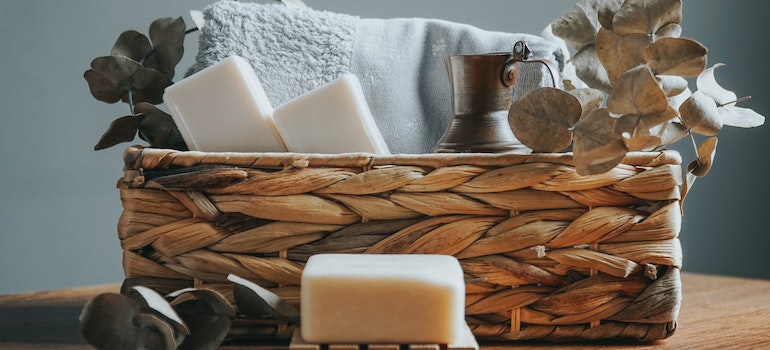 Commuting to bigger cities
If you are among those who still like to be a part of the big companies and have land to work on afterward, or on weekends, no problem. In such a case, you can easily commute and work in Columbus or Houston. However, in this case, you will have an advantage if you live in Bernardo TX. Namely, you will need a 1-hour drive to reach your office in Houston. Living in Schulenburg, it would take you almost two hours to drive one way to reach Houston. So, it is a good distance if you want to go shopping.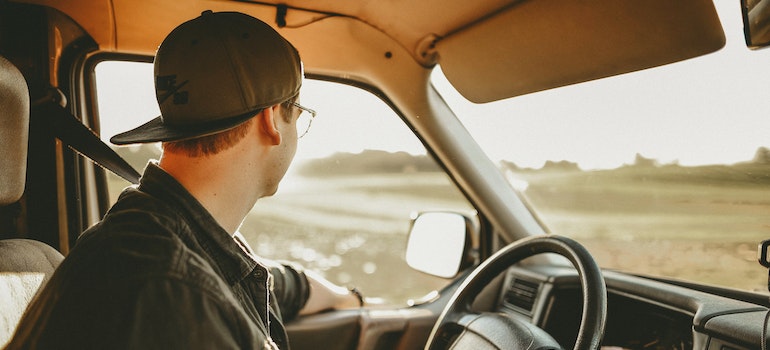 Working online from remote locations
One more phenomenon which we can witness nowadays is many "digital nomads" who choose to work remotely. Basically, all they need is some equipment and an internet connection. So, don't be surprised to see them working from Bernardo or Schulenburg. In case you are one of them, you will be welcome. Many people love living and working in small towns. It gives them the freedom to wander around and enjoy their time int he nature. Living in a small Texan town, you will have a lot of possibilities to get in touch with different cultures. You will learn about their specific customs and food. Also, be sure that you will be invited to a famous Texan BBQ soon after you move to one of those places.
What if you change your mind after moving?
Bernardo may be your first choice but then after some time, you may realize that you prefer living in Schulenburg. If so, it will be enough to contact your movers and they will easily organize your location. Moreover, in case you are too busy, they can support you with some additional services, such as full packing services. That way, you will be able to unpack at your new home sooner than you expected.
In some cases, you may realize that farmer's life is not what you thought and that you had some romantic ideas about living in a small town. If so, you may wish to go back to San Antonio or move to another bigger city. In such a case, you can contact long distance movers Houston. If you are already working in Houston, you will not have a problem finding accommodation. And, you will be close enough to sell the land. Of course, unless you want to leave this part to some real estate agency.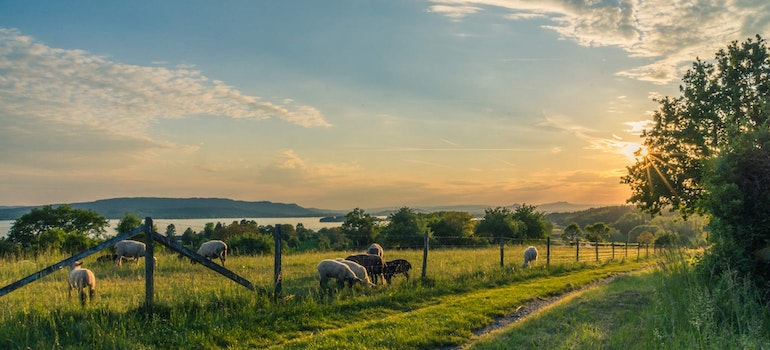 How to decide between Bernardo vs Schulenburg?
We understand that it is not so easy to make the decision. We have presented many pros and cons of living in both of these places still when it comes to choosing Bernardo vs Schulenburg, it won't be easy. They are both good places and offer many possibilities. So, the final advice we can give is to follow your wishes and needs and you will make the right choice!