The decision of where to raise your children is one of the most influential you can make in your life. The recent COVID-19 pandemic really brought this into view, as broadband access and remote learning became increasingly important. Then there is the cost of living, as well as college costs to account for, not to mention daycare options, crime rate, and other vital statistics. Naturally, some states are better than others when it comes to these factors. State to State Move, for example, has been receiving more and more requests to relocate our customers to one of the best states for raising a family in the U.S. This led us to create a list of the most desirable states for parents to raise their children in. In this article, we will present you with the top 8 states in the U.S. when it comes to raising kids.
Top 13 States for Raising a Family in the U.S.
Without further ado, here's the list:
Massachusetts
New Jersey
Connecticut
Utah
New Hampshire
Florida
Wyoming
Wisconsin
North Carolina
Maryland
Washington DC
Georgia
Tennessee
Do note that, while the list is not ranked, the states higher on it usually have a better overall ranking, where major factors are concerned. Furthermore, there are states that did not make the list, that still experience a large influx of families with children. If you are looking to relocate to another state, you will do well to select the right movers for the job. For example, if you are moving out of Texas, you will want out of state movers Austin for the job. The same goes for any other state, of course. You want to make the most out of your relocation process, to be able to adapt to your new home as easily as possible.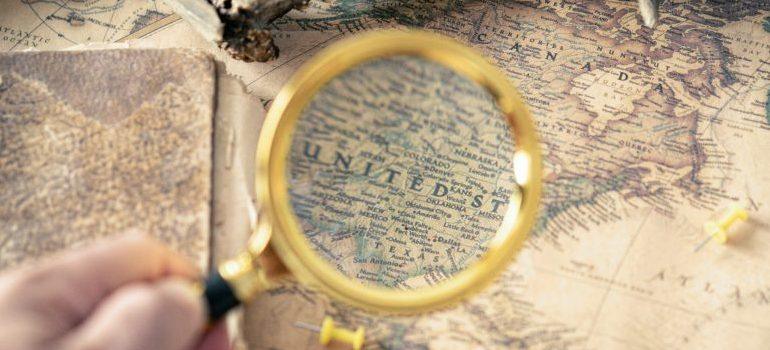 What makes a state good for families?
There are numerous factors that come into "play" when raising children. But the most notable ones are:
Living costs
College costs
Crime rate
Daycare options
Academic performance
Broadband options
Youth Checking Accounts
We will be ranking the states according to these factors. However, do note that it is not all black and white. For example, one state may have great college costs but not very good broadband options. Before you hire one of the long distance moving companies Austin TX to relocate you to another state, be sure to weigh all of them carefully. Every family is unique and has distinct requirements. What is best for others might not be best for you, after all.
Massachusetts
To start things off with a bang, Massachusetts is the state that features the best academic performance in the country, with MIT and Harvard's universities leading the charge. It also has great daycare availability and broadband access, as well as a great assortment of neighborhood amenities. However, the main drawback of this state is that it is quite expensive. Massachusetts ranks 46th on the overall affordability scale and 42nd on the college affordability one. Of course, the other rankings more than make up for it, but if you don't have a great income, you and your kids might struggle, it is just the way it is.
Boston
Boston is a place where invention happens. It has a lot of research facilities with over 90 colleges and universities. If you're thinking of moving from Texas to Boston, consider the vast educational opportunities. Boston thrives on medicine and robot, and the colleges are taken really seriously. Most of them are very competitive given the culture in Boston.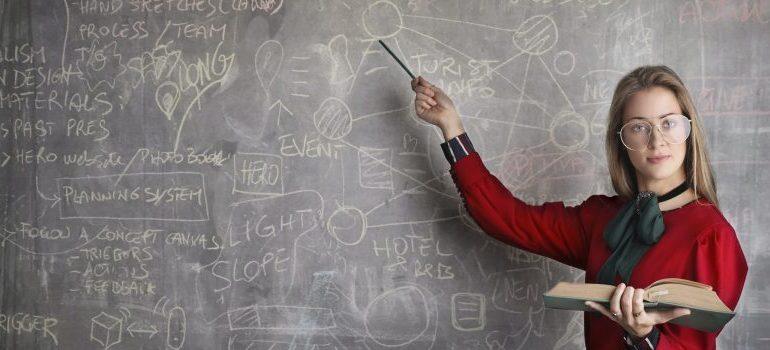 New Jersey
Moving on, the state that often ranks as the number 1 family-friendly has a lot to offer to families. It ranks high in almost every category, from academic performance, and low crime rate, to daycare options, and access to Youth Checking Accounts. Of course, it is also one of the more expensive states to live in and enroll in a College. It stands to reason that high ranks in all other areas come with a hefty price. You may want to save up some money on your relocation and get fewer moving services, as well as tighten your overall budget. The state of New Jersey is definitely worth it.
Public schools are considered on a very high level in New Jersey. They are leading in math and language. Moreover, New Jersey has a lot of diverse cultures and it will give your family a chance to meet people of all colors and races. Furthermore, the food is wonderful since it has a lot of Italian descendants and Italian culture is deep-rooted here. Also, it has a vast amount of parks and playgrounds so your kids will have a lot of options when it comes to where to play.
On top of that, it has many beautiful natural resorts and places. People usually go on hikes, ride bikes, and practice all kinds of sports here. If you're thinking of moving from Texas to New Jersey, consider the education opportunities and especially in STEM fields. New Jersey is really booming with tech-savvy individuals and it can be a perfect place for your kids to get into math, science, engineering, and technology.
Connecticut
Another expensive place to live, with excellent rankings across the board. It is one of the safest states to live in and has amazing daycare options. The academic performance of Connecticut students comes as no surprise, as Yale sets a high bar. Most of the other factors rank within the top 10, except affordability, of course. Please consider the location carefully before rushing to move here.
There are a lot of places that have a bad commute and it can be detrimental to raising a family. Now that we got the bad stuff out of the way, let's talk about education in Connecticut. It has a lot of choices from all sectors like art, science, and literature. On top of that, it has more than 100 state parks, lakes, and all kinds of natural beauties. It's a perfect place for those who love spending time outdoors and have a laid-back lifestyle.
It is home to some of the most famous authors like Mark Twain. It really has a culture in literature and arts the most. On top of that, Connecticut derives from a very rich history. All in all, with its high-ranking schools, and laws that favor family raising, we consider Connecticut one of our top choices.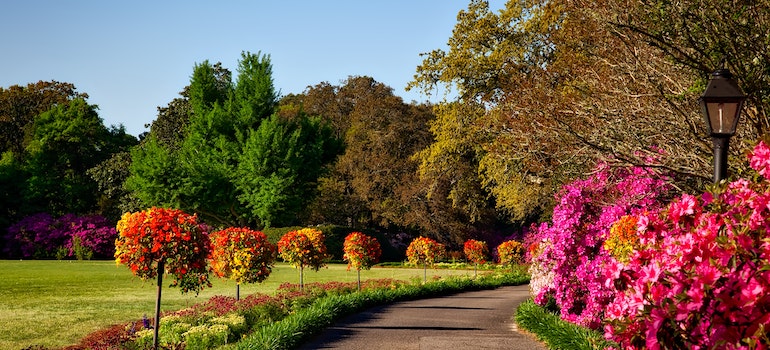 Utah
Utah has the best broadband access in the country, as well as second-best amenities, and is in third place on academic performance and college affordability. However, daycare availability is abysmal, to say the least. This state is dead last when it comes to the daycare workers to children ratio. However, it is at the middle of the pack when it comes to affordability. If you are planning on taking care of your children, or have someone to do it for you, this might be the ideal state for you. Otherwise, you might want to look elsewhere.
On the other hand, some tax cuts did not benefit families in Utah. Families that are not earning more than around 70,000$ will not enjoy significant tax cuts, so keep this in mind. On the other hand, it has good funding per student and the headcount is much higher than in a lot of states. Moreover, it has a lot of camping and hiking activities.
New Hampshire
New Hampshire comes in strong, with excellent rankings in crime rate, academic performance, broadband connectivity, and daycare availability. However, its colleges are really expensive and it is not ranked high on the affordability scale.
Some of the best suburbs to raise a family in New Hampshire are:
Hanover
Bedford
Madbury
Lee
Windham
Greenland
Consider that New Hampshire has no sales tax which makes the real estate market much more cost-effective. It's a place, like many others, with a lot of nature and mountain-loving people. If you want a very low crime rate, consider Hampton, Portsmouth, and Rye even though they can be expensive. You will take advantage of no sales tax while finding a place where educational opportunities are vast and crime is very low.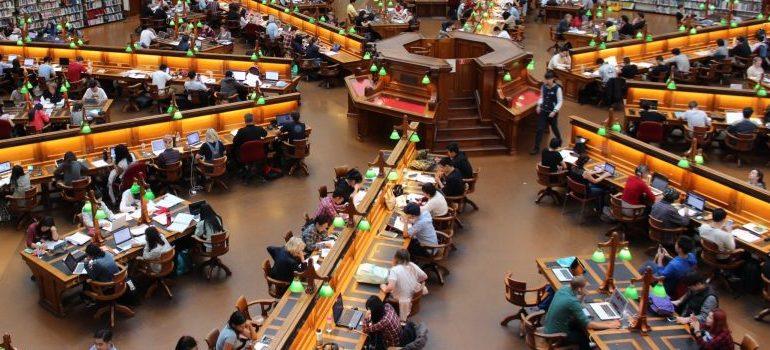 Florida
While you may connect Florida to retirement, the truth is that it's a really good place to raise a family in, as well. It ranks 2nd in college affordability, and the access to youth checking accounts is second to none. All of the other factors are somewhere in the middle of the pack, but academic performance is a bit lagging. Nonetheless, it is a great choice for parents and kids alike, as living in the state of Florida is a wonderful experience all around.
Although your academic performance is lagging, if you move to Miami, you will have amazing opportunities. Miami is a very youthful, vibrant, college area with a lot of diversity. When we say a lot, we mean it. It has people from all over the world coming every day and it's a city like no other. On top of that, it has some amazing research and advanced education options. If you're considering moving from Texas to Florida, we suggest you consider moving to Tampa too. It's a bit quieter and more modest than Miami. Although Miami is vibrant, fun, and has a lot of opportunities, maybe it's a bit too much when raising young kids. All in all, Florida is an amazing state with a lot of options, a modern lifestyle, and a lot of educational opportunities.
Wyoming
Here's the state where you can send your kids to college at the lowest cost. But that does not mean that academic performance is lacking in any sense, as the state ranks quite high on that scale as well. While the availability of student checking accounts might be lacking, all of the other factors are somewhere near the middle, with the crime rate being notably higher-ranked.
This Cowboy State has a lot of good things going for it. The first and foremost is the low state tax burden. Moreover, it has a culture around outdoor recreational activities and a lot of seasonal weather changes. If you have traditional and old-school values, consider Wyoming as it's a solid choice with a low crime rate, a lot of job opportunities, and a great place for exploring the great outdoors.
North Carolina
North Carolina is one of those places where everything is balanced and there is a lot of stuff for everyone. This is what makes it one of the best states for raising a family in the U.S. It has 10 national parks, and 4 national forests. Booming with lakes, trails, and rivers, North Carolina is a true natural beauty. The median home cost is a little over 400,000$, which is a little above the national average. If you're thinking of moving from Texas to North Carolina, make sure to book your movers on time. Regarding education opportunities, there is a lot to choose from. It has 10 public universities and is home to the most HBCUs in the country. Furthermore, the average cost of utilities is 8% less than the national average. One of the industries that are booming is energy, aerospace, and biotechnology.
Be careful though, as some places have high crime rates so we suggest researching every place regardless of how much it costs. Usually, the places around universities are considered pretty safe since there are a lot of educated young people.
Maryland
Maryland shines with its low unemployment rate, and amazing schools. It's a perfect place to raise a family since it has a very welcoming and diverse culture with a lot of positive attitudes. If you're thinking of moving from Texas to Maryland, we suggest you research the job market first since there are a lot of opportunities to get ahold of. Some of the best cities in Maryland to raise a family are Easton, Rockville, Bowie, and Takoma Park. Consider these options since there are a lot of schools, the commuting is pretty nice, and there is a lot of diversity. We seriously urge you to consider the commute time in all the cities since it's one of the most important things when it comes to raising a family. All these cities have around half an hour of commute time which is considered pretty reasonable.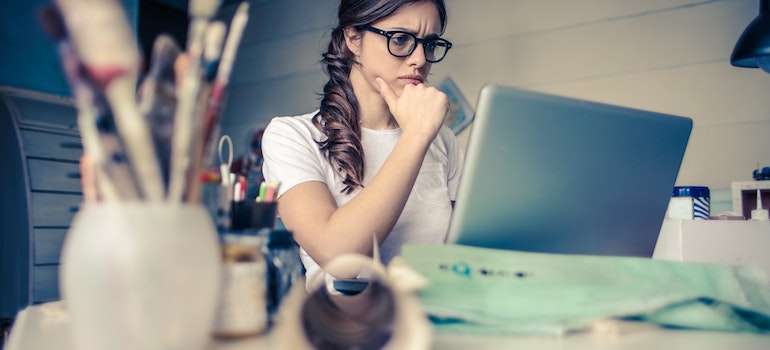 Washington DC
As the capital of the United States, Washington DC has a reputation for being a busy and highly political environment. If you want your kids to get into politics, law, or similar endeavors, seriously consider Washington DC since it's the center of political and legal happenings in the US. On top of that, it has a very diverse culture with people from all over the world. It's kind of a mix of politics, history, youth, business, and prestige. If you are moving from Texas to DC, consider the high living standards and the housing market in Washington DC. It can be pretty brutal and some areas are expensive. On the other hand, the average salary is higher than the national average, which compensates for the high living standards.
So don't write it off just because of the high cost. There are a lot of workarounds and educational opportunities in Washington DC which makes moving here really worth it. On top of that, consider the fact that it's one of the most visited places in the US. This implies the following, diversity and more cross-cultural interconnections. We consider these all high-quality traits for raising a family.
Georgia
This is hands down one of the best states for raising a family in the U.S. Georgia is the 8th in the population of 50 states and has the second most counties in the US. It's worth mentioning that Georgia's crime rate is on a very high decline in comparison to 2016. If you're considering moving from Texas to Georgia, take into account that there are a lot of great universities like Georgia state university. There are a lot of programs and partnerships which make colleges in Georgia full of great opportunities for students and teachers. It ranks 17th in the nation for K-12 achievement and is home to a lot of gifted people.
Education in Georgia is taken very seriously and is implementing a lot of progressive practices. Moreover, there are a lot of beautiful places to live in Georgia. Some of them are:
Alpharetta
Berkley Lake
Athens
Decatur
Johns Creek
Milton
All in all, Georgia can be a beautiful place if you find a nice location and a good college, it's kind of in the middle ground of things.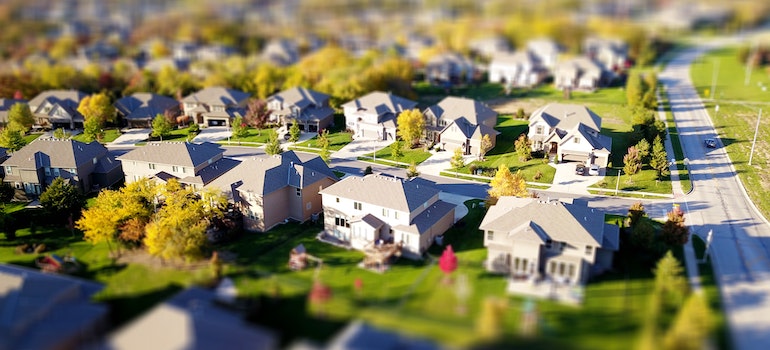 Tennessee
Tennessee is a place of great outdoors and a lot of healthy, sports activities like hiking, camping, and exploring nature. There is so much to do in this state and it never lacks fun. With all the rivers, mountains, and lakes, it has a solid foundation for a great lifestyle. On of that, Tennessee isn't lacking in the education department at all. The Student Assistance Corporation launched a scholarship program that gives high school seniors a lot of benefits.
Some of the best universities are Middle Tennessee State University, Vanderbilt, and The University of Tennessee. Moreover, its culture is diverse, friendly, and vibrant. It's also a great place to cultivate religious practices of all kinds. If you're Christian, Muslim, Buddhist, or anything else, Tennessee will have a place for you and your family. If you're considering moving from Texas to Tennessee, keep in mind that the cost of living is pretty low. All in all, it's a great state will lovely outdoors, good schools, and a low cost of living.
Wisconsin
Last on our list, but not least, Wisconsin is still one of the top states for raising a family in the U.S. It deserves that spot by being near the (or above) median in every single category. If you are looking for the state with the best balance of all important factors, Wisconsin would be it.
It has very high-quality public and private school options with a lot of great programs to help out students. It is ranked #5 in the best state for quality public schools and #5 for the best place to live for families. We consider this high because you essentially have it all with a great balance. If you're considering suburbs in Wisconsin, here is a short list of some of the best ones you can choose from:
Whitefish Bay
Elm Grove
River Hills
Cedarburg
Merton
These are all great places with good public schools, great outdoors, and affordable cost of living.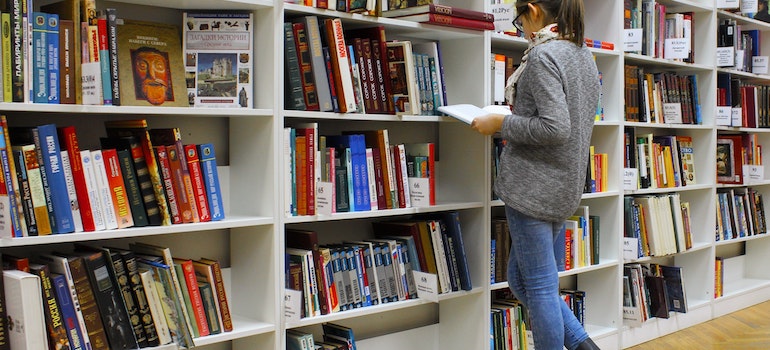 Take your time to decide which place is the best for your family
Take a deep breath and let yourself sleep on all of this information. Sometimes, when we are given a lot of choices, it's a lot harder to choose from. This applies here perfectly since it is a lot to take in. We urge you to consider these states and take special interest in the exact location. There are a lot of differences in neighborhoods in the same city, let alone states and counties.
On top of that, consider in which part of life your children are. If you have high schoolers, maybe choose a state where universities are top-tier and go by that. On the other hand, if you have toddlers, focus more on public schools and forget colleges, for now, a lot can happen in 10-15 years. If you have young kids, we also suggest you go to the suburbs and avoid places like Miami for now. It can be a lot and you will preferably want a quiet relaxing place where family values are of the utmost importance.
Also, don't underestimate the importance of nature and the outdoors especially for young children. It can have a huge positive impact on your kid's childhood if they have amazing places to play and explore nature with other peers. Just think of all the best childhood memories and try to create a similar environment for your kid to experience.
One of these states for raising a family in the U.S. will become your home
All in all, we think that you will find a nice place and you are in a good position to do so. Fortunately, there are many great states for raising a family in the U.S. You can pick and choose which path of education your kids will take and ensure the best future for them. This move is very important for them and we think you will make the right choice. Believe in yourself and don't be afraid to step outside your comfort zone when it comes to your kids, we are sure you will make the right choice!