Moving to Florida as a young professional can prove to be a good life decision. Florida is one of the wealthiest states. It boasts a robust economy, a strong tourism sector, and a diverse population. Its unique history, geography, and, distinct way of life mean that the best cities for millennials in Florida are highly popular. Many choose to relocate there for work, or just to make Florida their new home. With different cities, each of them having vibrant diverse communities, you can find a place of your own in The Sunshine State. More and more millennials choose to settle in Florida and raise their families there, be it because of its good job market, good work opportunities, or good housing.
St. Petersburg
Also known as St. Pete, this city named after its equivalent in Russia is a true gem of Florida. It has a thriving job market, affordable housing, and a good and growing economy. This makes it a popular destination for a lot of people who relocate to Florida. It holds the world record for most consecutive days of sunshine, more than any other place in the world. Its good job market will ensure that there are many more jobs in the future and good and diverse opportunities in the present. Therefore, if you're thinking of hiring some long distance movers Florida has to offer and relocating to St. Petersburg – chances are, you are not going to make a wrong decision. There are lots of things to do, see and experience in this city, making it a good choice for millennials who're looking to relocate.
What to do in St. Petersburg
It's located between the Gulf of Mexico and Tampa Bay and its tourism sector is booming. This means the city has a lot to offer for sightseeing. Its rich history means that there is a lot to learn, see and experience. You could start with the James Museum of Western & Wildlife Art. Speaking of arts, they also host the Duke Energy Center for the Arts – Mahaffey Theater.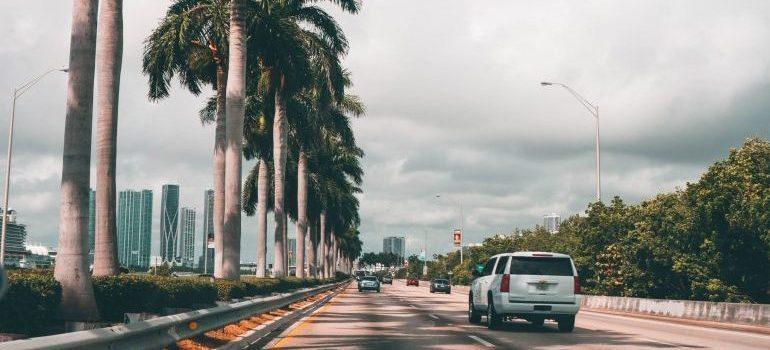 Here's a list of good choices you might want to consider:
The Dali (Salvador Dali Museum)
Fort De Soto Park
St. Pete Pier
Moren Arts Center
Sunken Gardens
… and many other places!
Miami
Miami is perhaps one of the most known Florida cities, both domestically and internationally. It is one of the best-known American cities, with a diverse population and a strong economy. It's also nicknamed The Cruise Capital of the World, and the Gateway to Latin America because of its strong cultural, ethnic, and economic ties to South America. It remains a popular choice, and more and more people hire long distance movers Miami has to offer to help them relocate here. Thanks to its size and population, Miami's economy is very connected to the world economy, meaning that the city is home to countless international businesses, banks, and, companies that require a good and professional workforce. This all makes Miami a very good choice for a lot of young professionals looking to relocate.
What to do in Miami
Many people also visit Miami for tourism. Thanks to its world-known beaches, thrilling opportunities, and amazing coastline it attracts millions of visitors annually. This is even more so crucial for all those who wish to move to Miami and experience the city in its full glory. Many people choose some of the best interstate movers Miami has to offer, to help them relocate to the city because of its endless possibilities.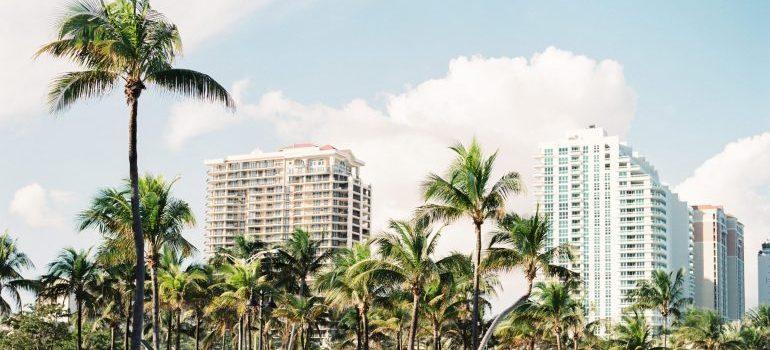 If you happen to visit or relocate to the city, consider visiting the following:
Wynwood Walls
Pérez Art Museum Miami
Museum of Contemporary Art
… and many others!
Tampa
Tampa is also a very well-known city in the state of Florida. Its main economic sectors include national defense, health care, technology, tourism, maritime industry, and others. Just in the first two months of 2022, more than 8000 people chose to relocate to Tampa, making it a fast-growing city. Moreover, its shores have been inhabited for thousands of years, and it has proven itself to be a valuable city in terms of its military history. Its job market ranks above Florida's average, meaning it's one of the best cities for millennials in Florida. The US military is also present in Tampa, with more than 15,000 people employed in the MacDill Air Force Base.
What to do in Tampa
Tampa hosts many places and locations worth seeing and visiting. From arts and culture, beautiful nature, and stunning geography, to historical buildings and sites – Tampa has it all. Furthermore, just like many other Floridian cities, Tampa has been inhabited for a long time, which means it has left a good historical imprint.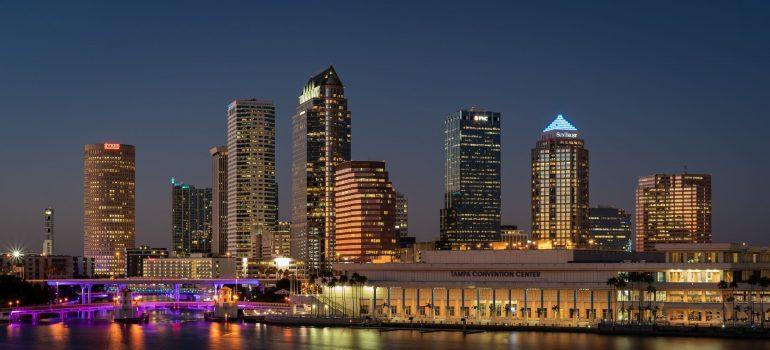 Some of the best tourist attractions include:
The Florida Aquarium
Museum of Science & Industry
Adventure Island
American Victory Ship & Museum
… and many other locations that make Tampa one of the best cities for millennials in Florida!
The best cities for millennials in Florida are waiting for you!
Florida has a lot to offer, and it's the home of quite a few cities that are very attractive to millennials. Its big industry, strong economy, tourism, and diverse communities all make it a great choice. It hosts well-known academic institutions such as the University of Florida and Florida State University. This all contributes to a very healthy job market and a good outlook for the future when it comes to job opportunities. The list of the best cities for millennials in Florida can go on and on. More and more people hire State to State Movers, to help them move to Florida. Moreover, deciding to relocate to Florida right now can also be valuable in the future. Florida can seem appealing to a wide variety of people: from software developers to economists, lawyers, or simply people who wish to explore new things.