Moving to another state is a big change and can be quite exciting. But, everyone who has already done this knows that it can also be a little stressful. You are moving to a new state, a new city, and possibly new weather conditions and culture sometimes. So, in order for this to be an easy and fun adventure, you should prepare yourself. By learning information about the city, culture, and communities you can make it much easier for you to settle in. This is why you will find our Boston neighborhoods guide for newcomers helpful. Also, a good interstate moving guide will ease your mind about the relocation part. Once you know all this, moving from state to state can be done in a calm and quite stress-free environment. And that is something everyone wants. 
Life in Boston
Settling into a new city can be sometimes hard. This is why some basic information about the city will come in handy. Boston is the state's capital and is considered one of the best cities to live in on the East Coast. There are many things that make it popular, like baked beans, the Boston Marathon, and Fenway Park. But the real reasons so many people like living here are the opportunities and living conditions. It gives off lively energy with many cultural events and lots of historic sites.
The city alone has around 689,326 residents and has one of the most populous metro areas with 4,327,000 people. Being a capital and a very large city, you can expect a higher living cost here, with rent and transportation going higher than the national average. For example, moving from Houston to Boston will increase your rent from a median of $1159 to $1956. Still, the city will offer amazing career opportunities to make it easier to live here. And, on top of that, you can be enjoying many of the events in the city.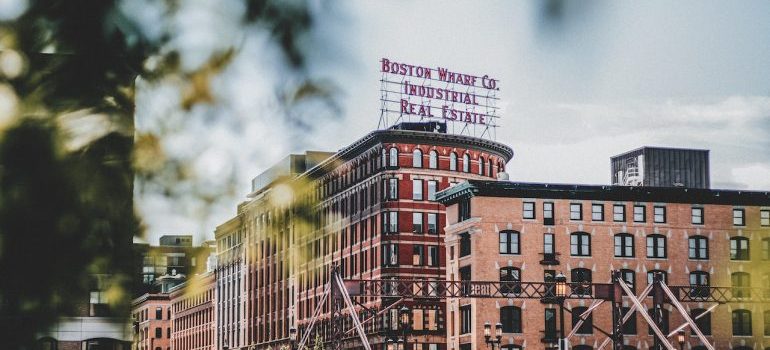 Downtown Boston is the heart of the city
Starting with Downton as this is a neighborhood with a lot of action. If you want to stay in a center of a bustling city, this can be a great area for you. This neighborhood is full of young professionals as it makes them close to the Financial district. And if you also like staying close to work, then it is a perfect match. Not just that, but it is a touristy place on the weekends, allowing you to meet new people or simply enjoy yourself in a crowd.
Living here you will be in close proximity to many restaurants, theaters, Chinatown, and amazing nightlife. Downtown usually is a great location for walks while shopping in a good store, or simply going to meet your friends for brunch or coffee. So, if this is something you think of when you think of living in Boston, this might be your place!
Get amazing views from East Boston
If you head across the Downtown, you will find yourself in the neighborhoods popularly called Eastie. This neighborhood has been a part of many families lives but has been an up-and-coming area in recent years. Since it is still close to the Downtown, many young professionals are moving here in order to save a little bit. And not just that, but to find a little peace and quiet.
One of the greatest things about this area is the view of the Boston skyline and the prize-winning Santarpio's Pizza which is beloved by so many. Another thing that you should take into account is that East Boston is very close to the airport, which can be amazing for those who travel often, but can sometimes annoy those who are light sleepers.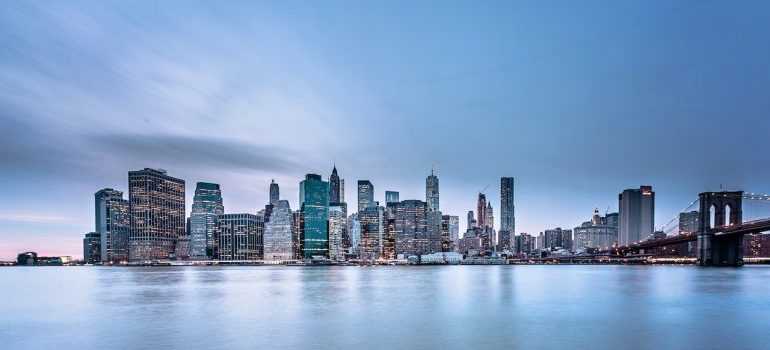 Jamaica Plain is one of the best places in our Boston neighborhoods guide for newcomers
If you are hiring cross country movers Houston offers to find a cute, friendly, and close-knit artsy community, then Jamaica Plain is the perfect place for you! This is an amazing place where a lot of young people, students, and families live in an almost bohemian setting. The best thing about this part of Boston is that is very welcoming, it loves art, and it is LGBTQ friendly. Find art streets, vintage shops, and many beautiful coffee shops on the main street. Also, you can be a part of the many events that the community organizes, like music festivals, farmers markets, and yoga practices out in the open. Going further than that, JP offers amazing green spaces and outdoor activities for people who enjoy it. There are Olmstead, Jamaica Pond, Franklin Parks, and Jamaica Pond.
Allston & Brighton are great for young people!
Adding these two places to our Boston neighborhoods guide for newcomers was a must! These two Boston neighborhoods are a great pick for a lot of students and younger people. Since these groups are mostly looking to save, you can find affordable prices here. But the location will still allow for easy access to the Downtown area, so you can still enjoy the nightlife and many events there are organized. For you to move here in an effortless way, you can hire a moving company. They can organize everything regarding your relocation and can offer packing services which will save you a lot of time. Quickly after that, you can be enjoying in the parks here, meet new friends, and explore Boston.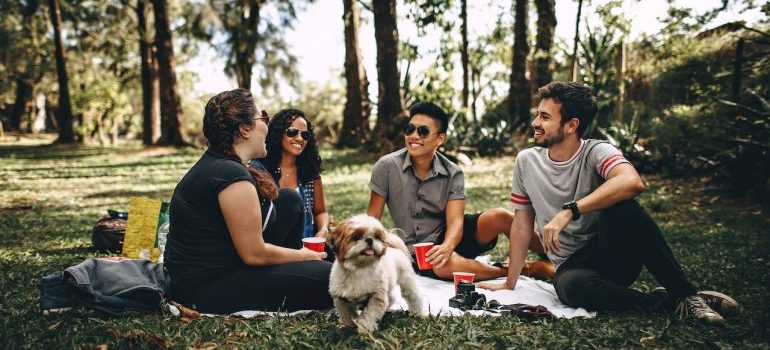 Cambridge has a peaceful vibe
At the end of our Boston neighborhoods guide for newcomers is Cambridge. While the city of Cambridge is not technically a neighborhood in Boston, it is located in the Boston metropolitan area, and you can find yourself in the city quite often if you want to. It is a famous place for the educational opportunities it offers, and it is filled with highly educated individuals. This means that the residents are younger people, and quite diverse as well. There are a lot of international students, and it can be a perfect chance for you to meet many friends and future coworkers. Not just that, but the vibe is peaceful, and you can enjoy many nice days here. With a lot of coffee shops, libraries, and cultural events, it can be the perfect neighborhood to explore.