When choosing a new place of residence, there are a lot of crucial factors to take into consideration. The moving process is stressful and demanding, so it is recommended to do thorough research of the town you are moving to. Especially if you have narrowed down the list to two cities and wish to compare DC vs Raleigh. Both state capitals offer numerous perks, depending on individual preference. In general, moving from state to state is easier with the right company handling your relocation. That is why the professional moving company State to State Move, will help you choose your new hometown.
DC vs Raleigh: how to choose your moving destination?
Before hiring one of the best interstate moving companies Texas offers, it would be good to make a comparison between the two cities and see which place suits you better. No matter if you are moving on your own or with a family, it is useful to have enough information. This will make the process of settling in much easier. Also, you will be able to focus on the moving preparations, once you decided where to move.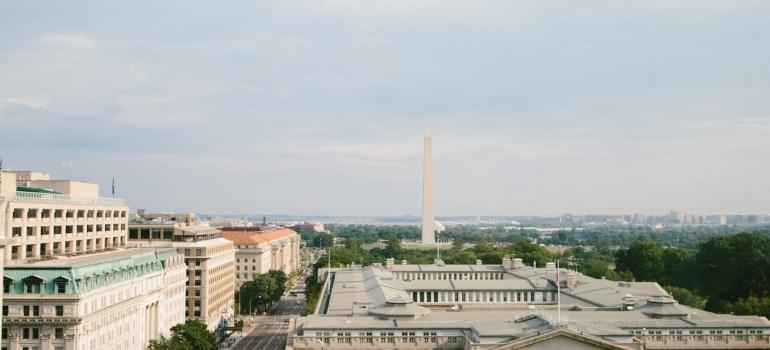 Some of the key factors to pay attention to when comparing DC vs Raleigh are as follows:
job opportunities
housing market
educational and healthcare system
affordability
climate
safety
Job opportunities
On average, it takes longer to get a job in DC in comparison to other places in the US. However, despite this piece of information, DC is still the best place in the country to start and develop a career. And contrary to common belief, there are other job markets apart from politics and bureaucracy. In case you are moving from Texas to DC, you will not need to worry about finding a job.
Raleigh is also a place with a very appealing job market. The most prominent employment websites consistently rank Raleigh as one of the best places to find a job. However, with the growing population of remote workers, the employment opportunities a place offers are not as big a dealbreaker as they used to be. If you are working from home, you can focus on other perks your new hometown offers and use them as a deciding factor.
Housing market
Just like a large number of cities across the USA, DC has also fallen victim to the rising prices of properties. However, things are beginning to change slowly. The situation is getting better for homeowners, as the housing market seems to be a bit more affordable than before. What seems to be the biggest issue when it comes to the DC housing market is the lack of properties for sale. Rent is also very expensive here, as many residents that left the town during the pandemic are now returning, which makes the demand high.
In the past couple of years, the property prices in Raleigh were surging. Luckily, things are starting to change, and the housing market is slowing down and becoming more steady. Still, the prices are 24% higher than they were a year ago. Many millennials and retirees live in the Raleigh area which is home to about one and a half a million people. That is why the demand for housing is very high and the prices are in line with this trend. The rent has also risen by 19% in comparison to the previous year. The city is a mixture of owner-occupied and renter-occupied housing options, so there is a variety of choices when it comes to housing.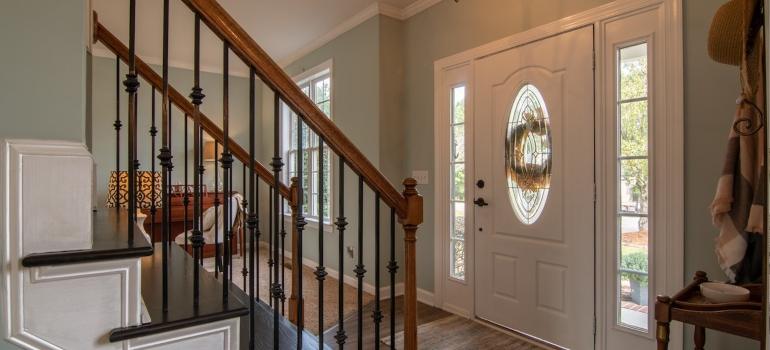 Educational and healthcare system
DC offers a variety of schooling options – public, private, and international schools and colleges. The town has seen a development in the educational system following a great reform that took place over the past 15 years. As for the healthcare system, there are 16 medical centers and hospitals in DC. The costs of healthcare are slightly below the national average.
Wake County schools, where Raleigh is located, provide great opportunities for students. There are some top-rated public schools that provide a great education. Therefore, if you are moving from Texas to North Carolina with a family, you won't have to worry about the quality of education.
The healthcare system in Raleigh boasts some outstanding institutions such as Duke University Medical Center and UNC Medical Center. These two healthcare centers are consistently ranked among the best hospitals in America.
Affordability
DC is one of the most expensive cities to live in the US, with the costs of living 40% above the national average. Utilities are slightly below the average, while housing and groceries are more expensive than in the majority of the country.
On the other hand, Raleigh is a much more affordable place. Utilities, transportation expenses, gas prices, groceries, and housing are all below the national average. The property taxes are also low, which makes living more comfortable and affordable.
Climate
If you are a fall and spring person, then DC is definitely the place for you. These two seasons are very pleasant here. On the other hand, summers are very hot and extremely humid, with a lot of rainfall and occasional thunderstorms. Winters are cold with chances of snow.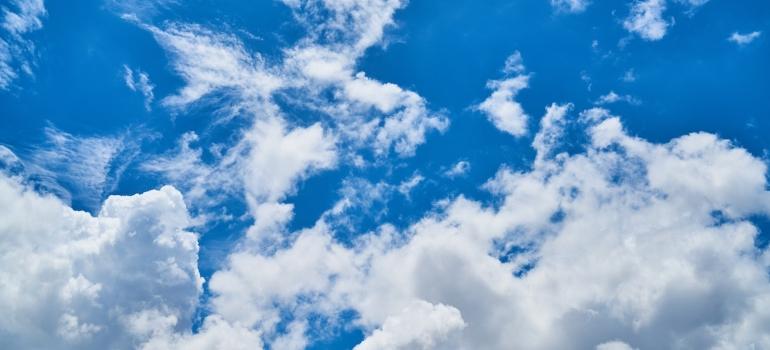 In Raleigh, late spring and fall are the most pleasant months when it comes to weather. In general, the climate here is hot and humid in the summer and winters are short but very cold. It is cloudy most of the time, and the rainiest month is July. Find out more about Raleigh weather, while researching your moving destinations.
Safety
This is one of the most important issues when comparing DC vs Raleigh. Both cities are safe to a great extent, but there are always things to keep in mind and be careful about. Get to know the place you are moving to and find out which neighborhoods to avoid. The safety of you and your family is always a top priority.