In most cases, moving tends to be very stressful, and in even more cases, quite costly. If you don't pay attention, the total bill has a tendency to rise up quite drastically. If this happens, you won't only lose a lot of money, but a lot of nerves as well. You will easily avoid hidden moving fees if you have enough information, and by creating a solid moving plan. You can start gathering information right now, by getting familiar with the different types of moving fees. So, before you hire long distance movers San Antonio, take a seat, and read through our helpful guide. You will be able to prepare better and avoid some potentially unpleasant surprises which may ruin your moving day.
Paying for movers can bring a few hidden moving fees with it
Hiring professional movers is certainly the least stressful option, no matter the distance. You have the opportunity to leave everything in the capable hands of the moving company, and relax, or tend to other important tasks. However, when it comes to the transportation fees and the labor charges, you may need to pay a bit more.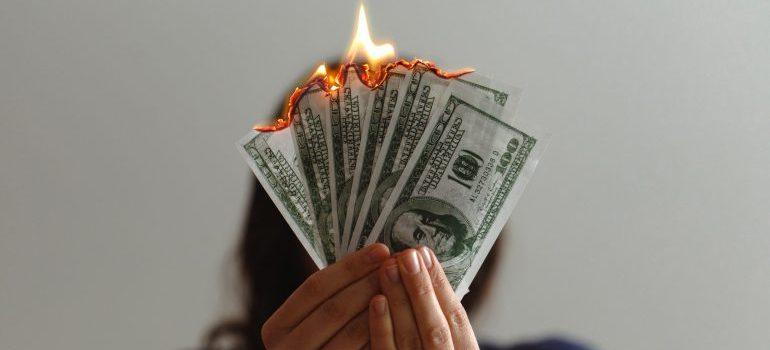 What's important to note is that, by hiring long distance movers Raleigh NC, you won't have any problems with the move or its cost. The unfortunate fact is that movers who are paid by the hour might not work as fast as you'd prefer. On the other hand, paying movers by the job might result in them rushing to wrap it up quickly. Here, you risk ending up with damaged items due to a sloppy, hasty job.
Another important thing you need to think about when hiring movers is the fine print. Some of the added costs that await you there can be:
Charges for moving heavy or bulky items, like a piano, or your ridable lawnmower.
Added charges for special dismantling services. This may include disconnecting the gas mains or disassembling large furniture.
An added surcharge if the company is compensating their workers for operating in metropolitan areas where labor rates are higher.
A distance fee, in case the movers need to walk more than 75 feet from the house to the truck or carry items up and down the stairs.
There are plenty of hidden or added fees waiting around every corner if you fail to read the entire contract. To save yourself from hidden moving fees, always talk to your movers about every single part of your contract. The more informed you are, the better your move will be.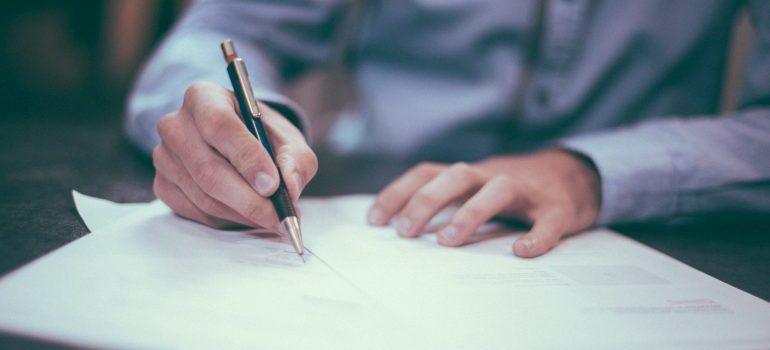 Not dealing with utilities on time can lead to some unexpected costs
One of the more common moving mistakes is forgetting to take care of all of your utilities on time. Any utility or subscription that you forget to cancel or transfer, can easily transform into a hidden moving fee later on. You need to pay a deposit on your new place, which can easily slip your mind in the moving hassle. You also have to sign out of your old place as well. Otherwise, you'll end up paying for something you aren't using. Your home deposit can be between 150 and 500 dollars, which is not a small amount of money. Check when this deposit is due with the real estate agents, otherwise, you may be in for a late surprise. If you have any magazine subscriptions or gym memberships, cancel them too. You don't want those bills still arriving after the move.
Packing labor and expenses can cost you as well
The most important part of the entire moving operation is certainly the packing process. Full service moving companies offer packing services, together with packing materials as an additional service. The decision if you want to do the packing yourself, or if you want to leave it to the professionals, is entirely up to you. Keep in mind that, if the movers don't perform the packing operation, they aren't liable for any damage that has happened to your items. In these cases, it's good to know your rights and responsibilities. The best way to avoid these hidden moving fees is to contact your reliable movers and ask, or carefully study the final moving estimate. Be careful though, because some illegitimate movers will try to convince you that your items need specialty materials that only they can provide.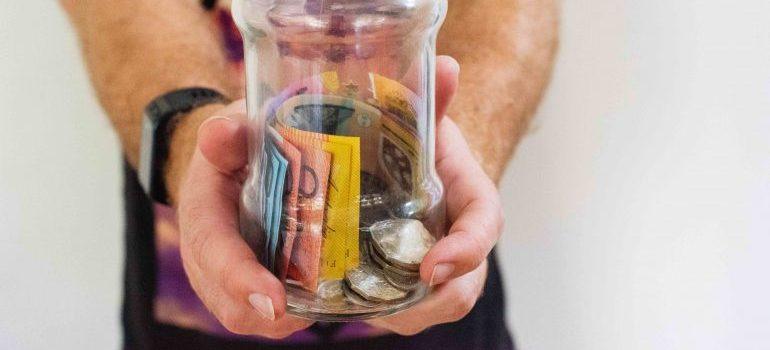 Canceling your move can also bring hidden fees with it
Sometimes, your plans tend to change abruptly, which can lead to canceling the move out of nowhere. The reasons may vary, from personal life getting in the way, to choosing a different moving company. Luckily, professional State to State Florida movers are super flexible and you can work out any delays or reschedules with them. Keep in mind that, no matter the reason, you may have to pay extra money if you decide to cancel. The cancelation policy varies from company to company. Canceling a move is one of the more common reasons for unexpected costs, so you need to make sure you fully understand the terms and conditions.
If you study the cancelation policy well, you may be able to avoid hidden moving fees. If you notify the movers about canceling the move roughly 10 days in advance, you won't have to pay any fees, in most cases. In case you decide to inform the company about your cancelation less than a week prior, this is where the fees start appearing. In this case, you're looking at a fee of roughly 50 to 100 dollars. Any time frame under 5 days can cost you up to 300 dollars. Alternatively, the moving company will ask for the entire moving deposit to cover cancelation fees.