Even though relocating to a new state can be thrilling, it can also be intimidating. Particularly if you don't know anyone there. There are various ways to locate your tribe in Texas. That is fortunate given that its residents are known for being warm and hospitable. This newcomer's guide will provide some advice on how to find your community in TX that shares your interests. And to make the transfer as easy as possible, we advise looking into long distance moving companies if you need assistance with the actual move. Let's start now!
The Lone Star Loner: Why finding community in Texas matters
Moving to a new location may be a difficult and somewhat lonely experience. Finding community in your new surroundings is essential because it allows you to build a sense of togetherness, connection, and support. Creating a group of friends, neighbors, and companions might assist you in overcoming the anxiety that accompanies a relocation. Relationships and bonds formed with individuals in your community can assist you in adjusting to your unfamiliar setting.
It can make you feel less lonely, and provide you with a support system in times of need. Being a part of a community also allows you to engage in local events, volunteer opportunities, and cultural activities, which gives you a sense of place and identity. Overall, having a feeling of community and engagement with others can considerably improve your quality of life, making it a vital component of a successful relocation.
Find your tribe: A newcomer's guide to Texas neighborhoods
Finding a neighborhood in Texas that meets your requirements and interests might be challenging. The state has a rich and diverse culture. However, it is feasible to locate one's tribe in the Lone Star State with a little work and investigation. In the following text, you'll find different advice on how to find your community in TX!
Investigate social media forums and groups for diverse interests and areas
For a variety of reasons, Fresno, TX is an excellent location for researching social media forums and groups for a wide range of hobbies and places. For starters, the city features a developing and diversified population of people from many backgrounds and cultures. This means that there will most certainly be a range of social online forums and groups catering to various hobbies and interests as well as different social and cultural groups.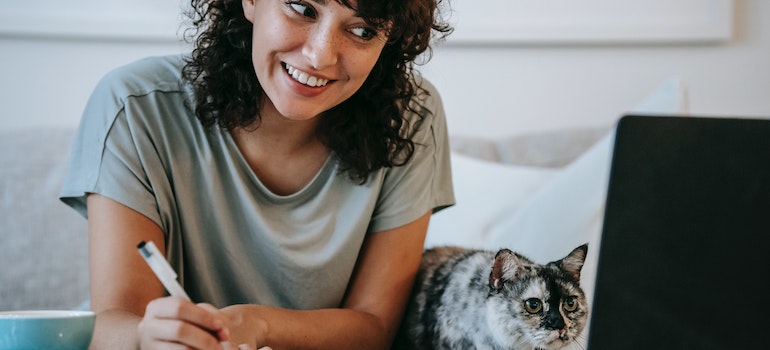 Here are some examples of social networking groups and forums you might research for a variety of interests and areas. If this isn't enough for you to decide on your move, you can always hit up a long distance moving companies Fresno TX to provide you with more insights!
Meetup Groups – Meetup is a platform that allows people to build and join groups based on their shared interests and hobbies; Hiking with Your Dog, Houston Photography Club, and Houston Wine Tasters are a few Meetup groups in the Houston region;
Facebook Groups – Houston Foodies, Houston Moms Blog, and Houston Young Professionals are a few examples of Facebook groups in the Houston area;
Nextdoor Groups – a neighborhood-based community network that links people with their neighbors; Fort Bend County Parents, Missouri City & Sienna Plantation Community, and Fresno/Brazos Bend are some Nextdoor groups in the Fresno, TX area;
Eventbrite – a website that allows individuals to organize and discover events; Houston's events include the Houston Greek Festival, the Houston International Jazz Festival, and the Houston Art Car Parade.
How to find your community in TX – Take part in community events, fairs, and festivals
Participating in community events, fairs, and festivals allows you to immerse yourself in the native culture and meet new people. Attending these activities allows you to interact with individuals who have similar interests in music, food, art, or other hobbies. These gatherings frequently bring together a varied collection of people, making it simpler to locate people with whom you may connect. Participating in community activities also allows you to give back to your new neighborhood by helping small businesses and organizations. It can be a memorable and enjoyable way to meet new people and feel more at ease in your new surroundings.
For various reasons, Missouri City, TX is an excellent location for attending community events, fairs, and festivals. To begin, the city boasts a diverse and vibrant community that embraces its rich cultural heritage. Throughout the year there's a range of events and festivals! Furthermore, the city has several outdoor venues, parks, and recreational places that are ideal for staging local events. Give it a shot. If you like it, you can always contact long distance movers Missouri City TX to assist you with your move. You can attend:
the annual Show Me City Juneteenth Celebration;
the Fort Bend County Fair;
the Sugar Land Wine and Food Affair and
the Houston Livestock Show and Rodeo, all of which are located near Missouri City.
Join local clubs and organizations
Joining local clubs and organizations is a great approach to locating your community in Texas. It provides a common interest as well as a sense of belonging. Whether you enjoy sports, hobbies, or other activities, there is likely to be a group of people in your region who share your interests. Being a member of a group or organization can help you meet new people, establish friends, and form personal contacts. All of which can help you feel more at ease in your new environment. Furthermore, local groups and organizations frequently have monthly meetings and events, allowing you to join in community events and make a good effect in your town.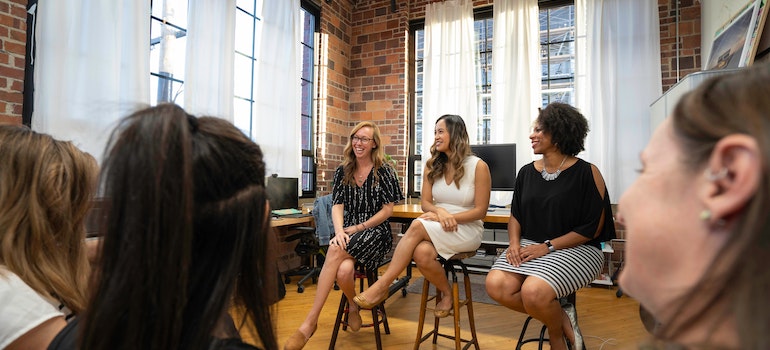 South Houston is an excellent location for joining local clubs and organizations. For example, you can join the South Houston Area Chamber of Commerce. It offers networking opportunities, business assistance, and community involvement. Local leagues, such as the South Houston Girls Softball League and the South Houston Little League, provide chances for children and adults to participate in team sports. The South Houston Hispanic Chamber of Commerce and the South Houston Arts Council are two cultural groups. They promote and celebrate the city's rich variety and culture. If you plan to move to South Houston, long distance movers south Houston can help make the transition to a new home or neighborhood as smooth and stress-free as possible.
How to find your community in TX – Volunteer for community activities and initiatives
Volunteering for community activities and initiatives is an excellent way to meet people. Further, to build friendships, and develop relationships with individuals who share your beliefs and interests. Working together toward a similar purpose allows you to connect with others in meaningful ways while also making a positive influence in the community.
Pearland, Texas has a strong feeling of belonging and a long tradition of civic participation. It has numerous residents that are dedicated to giving back to their community and making a difference. This means that throughout the year, there are several community activities and programs. Some rely on volunteers to support their function smoothly. You can recognize yourself in these words? Long distance movers Pearland TX can take care of your move to Pearland, so you can help the community and make some friends along the way!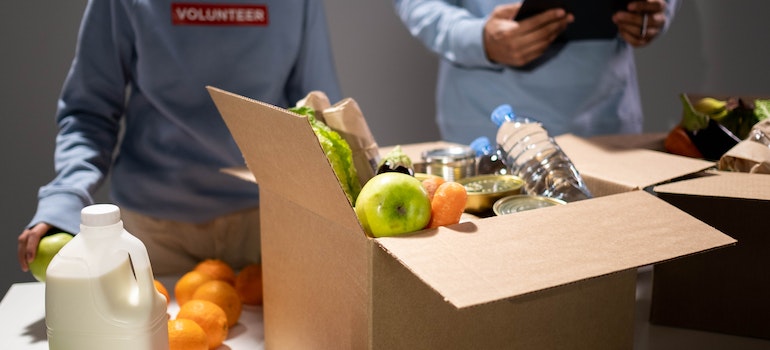 Take classes or workshops at local community centers, schools, or colleges
Taking classes or attending seminars is another great opportunity to broaden your knowledge. You can gain new skills, and meet people who share your interests at the same time! There are numerous options in the neighborhood for those who want to take a cooking lesson, learn another language, or improve their artistic talents. You can learn from skilled instructors, make new friends, and acquire a deeper sense of success by enrolling in these seminars and workshops.
Jacinto City, TX is an excellent location for lectures or courses at local town centers, schools, or institutions. For starters, the area is home to a variety of high-quality educational institutions. If you're thinking of going to college, long distance movers Jacinto City TX can help pack your belongings so you can explore the San Jacinto College North campus life. It provides a diverse selection of programs and classes for students of all ages and interests. The Jacinto City Community Center offers courses and workshops on a variety of topics ranging from art and music to health and wellness. Those are all great places to meet new people.
How to find your community in TX – Attend church or religious services
Attending church or religious services is a nice opportunity to meet new people and develop a sense of community. Many religious groups provide chances for fellowship and social activities. Potlucks, community work projects, and other events can help you meet new people and form deeper relationships with individuals in the community. It can also bring spiritual fulfillment and personal progress. Religious groups frequently provide individuals with direction, support, and inspiration. This can help them negotiate life's problems and create a greater sense of meaning and purpose.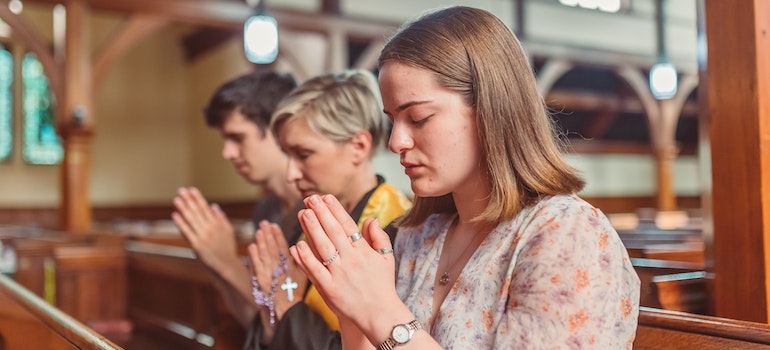 For a variety of reasons, Cypress, TX is a good location for attending church or religious activities. For starters, the city is home to a wide range of religious organizations and faiths. It has several churches, synagogues, mosques, and other places of worship. This means that Cypress people have a variety of options for finding a worship service that matches their views and values. If this is in alignment with your needs when choosing a place to move to, contact long distance movers in Cypress TX to help with your move.
Take classes or workshops at local community centers, schools, or colleges
Exploring local parks and leisure places is a terrific way to learn about your neighborhood. For starters, the city's gardens and natural spaces are popular gathering spots. Especially for inhabitants who enjoy being outside and want to keep active and healthy. You can interact with others who match your values and interests by exploring these areas. Furthermore, many municipal parks and leisure areas provide possibilities for mingling and community development. There are several opportunities to make new acquaintances and form important relationships with individuals in the area. Ranging from local festivals and celebrations to group activities such as hiking or kayaking.
For a variety of reasons, Seguin, TX is an excellent location for exploring local recreation and park sites. For starters, the city has many attractive parks and natural places. Walk through Max Starcke Park and Lake McQueeney. They provide chances for hiking, fishing, boating, and other outdoor activities. The Guadalupe River also runs through Seguin. If you're a water-based sports and recreation enjoyer, consider moving to Seguin with long distance movers Seguin TX!
How to find your community in TX – Try out new food at local restaurants and cafes
Furthermore, if you are relocating to a new region, tasting different foods at local cafes and restaurants can be a terrific way to become acquainted with the area's culture and community. Texas, in particular, is recognized for its broad and delectable food scene. It includes everything from classic BBQ to Tex-Mex cuisine and more. Hiring Texas long distance movers can make it easier to relocate your stuff to your new home; leaving you with more time to discover the local food scene and bond with your new neighborhood. You may become an active and involved member of your community while enjoying all of Texas' culinary delights.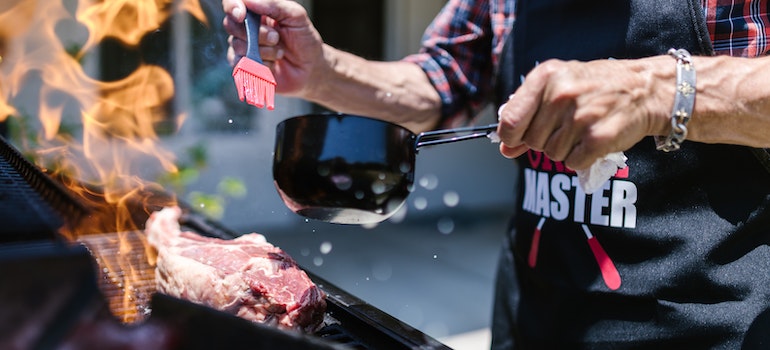 From stranger to neighbor: The importance of finding community in your new Texas home
In conclusion, developing a feeling of belonging and making a brand-new area seem like home requires discovering your community in the state of Texas. Great methods to meet people in your neighborhood are joining clubs and groups. Also, attending events and activities, fairs, and festivals. Other successful strategies on how to find your community in TX include exploring local parks and leisure areas, sampling different foods at local restaurants and cafés, and volunteering for community activities. Finally, you may build a support system to help you manage the hurdles of starting over in a new place. How? By making social connections and engaging with individuals who share your interests. You'll feel more at ease, happy, and pleased in your new surroundings. It's worth your time and effort to investigate and find the people and things that will make you feel most linked to your new town.