Moving to another city or state requires a lot of research, effort, and time. Whether you are relocating for work, school, or simply want a change in your life, there are so many things to do. If you have decided to move to Illinois, that is a wonderful choice! The state of Illinois is best known for many magnificent cities that will make you feel safe and at home. However, there are so many tasks you need to finish before enjoying your new dream home. State to State Movers will help you out and give you important tips and guidelines on how to get ready for moving to Illinois. All you have to do is follow this guide and imagine yourself enjoying the natural wonders of Illinois.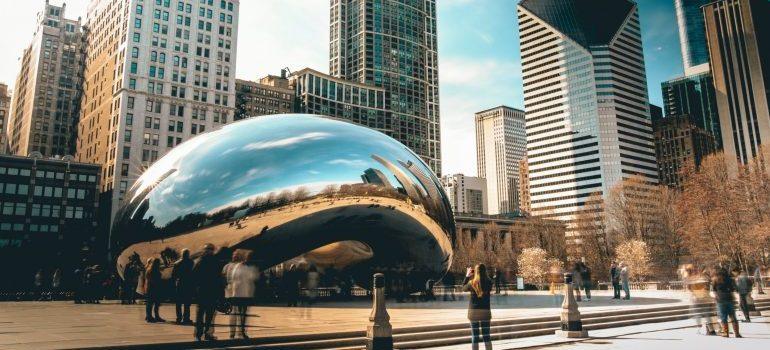 Reasons to absolutely love Illinois
Whatever the reason you decided to move to Illinois is, you can find everything there. The north part of the state is known for Chicago, while the southern part is more affordable and close to St. Louis. The central part of Ilinois is focused on agriculture and is called 'the prairie state'. Here you will experience all four seasons without having to travel anywhere. Winters are cold with amazing views and summers are hot and sunny just as you imagine it to be. There are various activities you will enjoy, such as visiting botanical gardens, museums, water skiing, hiking, etc. Wherever you choose to move, it will definitely feel like home.
Research the rental market and find a perfect house
The first step is to estimate your finances and set up a budget. According to this, you will figure out how much you can afford on renting or buying a house in Illinois. There are various types of houses available for you. Depending on your preferences, you can opt for old architecture from the 1900s or fabulous 1950s. If you are a fan of modern style, there are many new buildings in the market. The cost of housing is definitely much lower than the average one in the US. Go online, talk to the real estate agents and decide whether you will buy or rent one. Only then, you may contact movers Houston to Chicago and relocate your belongings there, if Chicago is your final destination. Luckily, Chicago is the city that has the lowest property taxes in the state.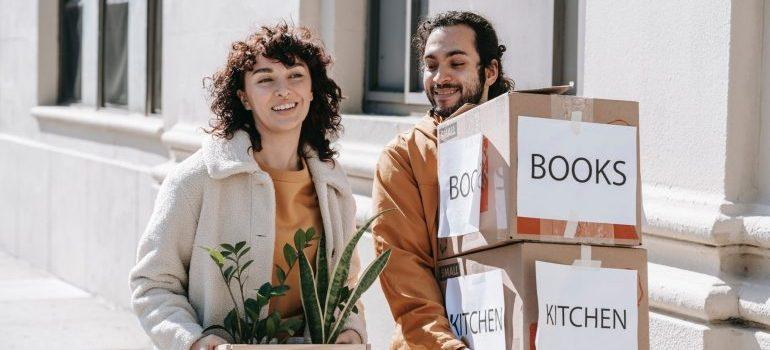 Contact moving companies and find the best one
The question of whether you should hire movers is always present. Some people like to do everything on their own, others like to leave all this to professional moving companies. If you are working, or you don't want to rush things and make mistakes, moving companies are the best choice. Best cross country movers Texas has are always available to help you out with your relocation. Contact several movers and get an estimate. They are willing to provide various services you may need such as packing services, renting storage units and relocating your belongings. Make sure to be honest and tell them your needs, so they can help you out in the best possible way.
Start packing your home and follow these tips
You are about to get ready for moving to Illinois. If you will be doing the packing, start at least five weeks before your moving date and plan everything carefully. It will save you a lot of time and money as well. Buy the best packing material such as transparent boxes, cardboard boxes, wrapping paper, tape, and make sure to label everything. A few tips that we always share when packing your belongings are:
First, declutter, get rid of the waste, and pack your home room by room;
Pack and secure items and label everything;
If you have a lot of belongings, think about renting a storage unit from cross country movers Texas has;
Pack last the items you will be using until the last day in your old home;
Pack an essentials bag with things you will use as soon as you settle in your new house.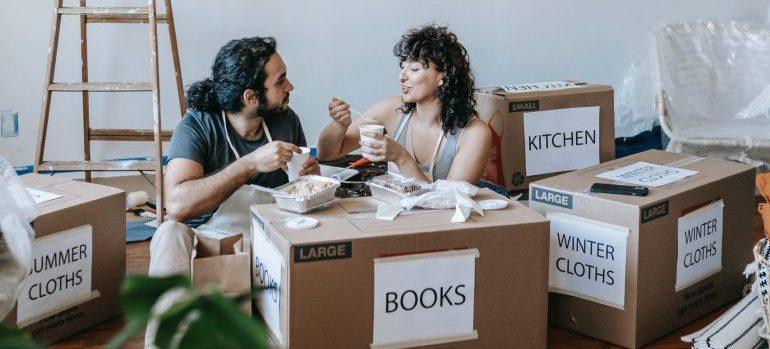 Settle into your new home and meet the neighborhood
When the movers unload the last box there is, don't start unpacking right away. Take a deep breath, take some rest and go around the city. You will have a lot of time to unpack and settle in, you deserve some rest. Some of the things don't need to be unpacked right away. Set priorities and only focus on items you will need right away. That way you will have time to arrange and decorate your entire house as you wish. Meet the neighbors, plan a housewarming party, and have a little bit of fun in Illinois. There are a lot of things to do, but everything can wait for a little bit.
Go out and explore Illinois with your family
If you moved with your family, before you start doing chores and focusing on your house, go out and explore the state. The Land of Lincoln is waiting for you offering you various activities and places. If it is a nice and pleasant day, make sure to visit Anderson Japanese Gardens, and enjoy the magnificent view. Enjoy the landscaping, natural water features, and breathtaking view. Speaking of the outdoors, Shawnee National Forest located in the south part of the state is ideal for camping and hiking with your family. If you prefer some contemporary activities, then Chicago is right for you. The best-known skyline in Chicago is admirable, and if you join a walking tour you can visit other famous sights. After all these wonderful guidelines we have given you, you may start to get ready for moving to Illinois! Use this opportunity and start your new dream life.