As the moving day is approaching, you might feel a little bit anxious. This is a normal thing, and don't be scared of it. In addition, to make it at least a little bit easier on yourself and your stress, you will have to eliminate safety concerns on moving day. There are quite a few of them. But, luckily, there is a solution for everything. And there are things you can do to prevent some unnecessary actions from happening. For instance, find one of the best long distance moving companies, and you already helped with these halfway. They are the professionals and experts. So, no one will relocate you better than them, and still, keep you and your items safe. You might want to take a pen and paper, and start writing down. There are some things you will have to do and prepare, so your moving day goes well.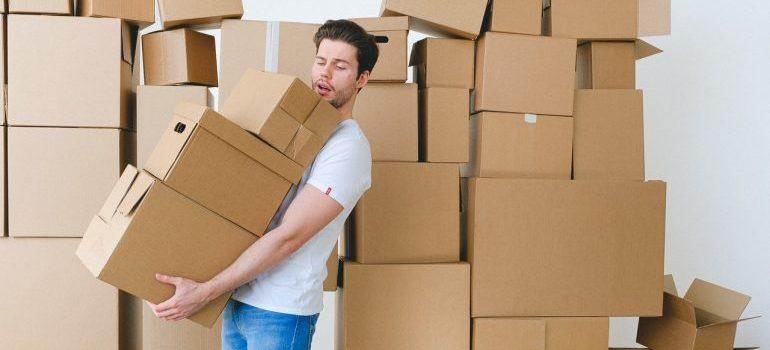 Believe it or not, but by choosing what you will wear you can eliminate safety concerns on moving day
Even though this might seem a little bit nonsense, the clothing you choose for your moving day can play a big role. You shouldn't wear just any clothes when you are moving. Instead, you need to dress appropriately. You want to feel comfortable, so you can work freely. But, even though you should wear soft clothes such as hoodies and the lower parts of tracksuits, you need to know they can't be baggy. At least not too much. If they are, you can easily get caught on things around your home. Also, you will need some protection such as work gloves can give you. If you are the one that will lift and carry boxes for the relocation, you need to protect yourself.
At the same time, choose your shoes carefully. Don't wear some old and uncomfortable shoes that you perhaps planned to throw away. And for sure, don't wear your favorites. You need to find shoes that can protect your feet if something falls down, shoes in which you can be flexible. And of course, they mustn't be uncomfortable at any cost. It will only give you blisters and pain. Even though your long distance movers Texas provided you with might to the heavy lifting and carrying of your possessions, you need to protect yourself and still be comfy. You might need to help them with something. And in the end, you never know what can happen.
Try not to overpack your boxes, and make sure you used the sturdy ones when you were packing
When you are packing your things, you need to pay attention to what kind of moving boxes you are using. Overused and weak cardboard moving boxes are not safe for moving, at all. They can break at any moment, and not only your things will be over the place in the mess in no time, but it can lead even to some sort of injuries. So, eliminate safety concerns on moving day by choosing the correct sturdy moving boxes, that can hold your belongings.
Also, keep in mind that even though you have hard, sturdy boxes, you can't overpack them at any cost. Just because you can put all of your belongings in two boxes, for instance, it doesn't mean you have to. Arrange it better. Fill each box approximately 70% and leave the rest 30% empty. Having air floating inside your boxes can at the same time prevent some items from damaging. This is not the only reason why overpacking is not allowed. Heavy lifting can lead to some serious back injuries. And imagine that heavy box falling on you, your leg, or anywhere that will hit you. Even if your long distance movers Seguin TX are doing the heavy lifting for you, they can get injuries. To prevent that from happening.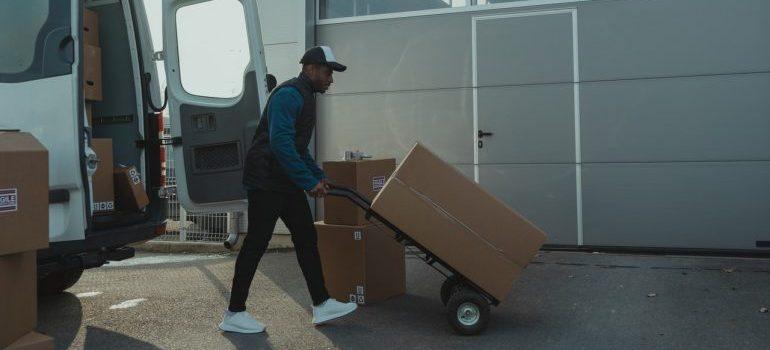 Eliminate safety concerns on moving day by using proper equipment and techniques for lifting things
If you don't prefer moving with household movers, and you avoid hiring a moving company, you need to know what you are doing. Lifting heavy boxes might seem easy and everyone can do it. But in fact, it is not really like that. Movers are professionals that are educated and experienced in this kind of thing. And sometimes, even they can hurt themselves. You will want to reduce the risk of such things from happening. Because of that, you need to learn proper techniques for lifting. Especially for heavy lifting.
Also, you want to use proper moving equipment. You might want to consider getting a dolly or a hand truck. It will ease moving the boxes from point A to point B quite a lot. But even then, you need to know how to use them properly. First of all, you shouldn't place too many boxes there. And you need to put them properly. Start with the heaviest boxes and place them on the bottom. Add only a few layers in the same line that are lighter. If you have to, go multiple times from there to there, but don't put all of your boxes on one dolly.
Remember to make the coast clear so you don't trip over
Not many people realize on time that it is important to make your hallways and corridors clear. If you don't declutter your entire home, and make yourself a clear path to the truck you will load with boxes, you can easily trip over. And this does not only apply to the inside of your home. But also for the outside. Since you will exit your home and go to the truck, for instance. If it's snowy, make sure there is no ice and that it is safe for walking and carrying things. If you don't do that, injuries can be very dangerous. Make sure that the floor inside your home is not slippery as well. Think ahead of time to prevent these sorts of things from happening. It is very important.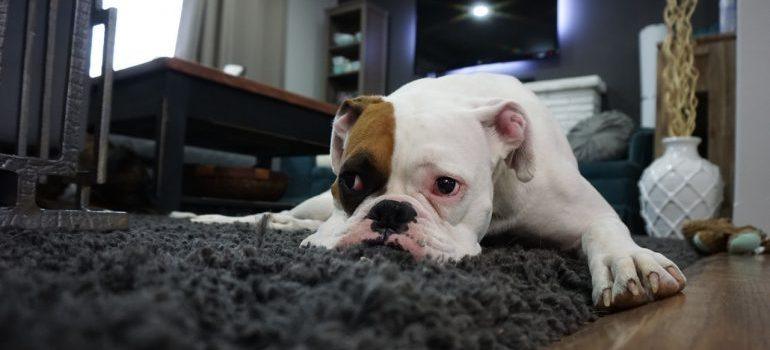 If you have children, pets, and elder people, you need to protect them
Having kids that are running around the house can be quite dangerous in some situations. For this reason, it would be best if you find someone to keep an eye on them until packing and loading are completely over. This also goes for elder people, in case you live with someone very old. And when it comes to pets, if you don't have any friend or family member that can take care of them for that day, make sure you protect them. Place them in the safest spot inside or outside your home, from where they won't be able to reach you and get on the way. And if you have fish, for instance, there is a whole different procedure on how to move with the fish tank. It is the riskiest one, so better be prepared on time.