Before every move, the main thing to do is pack all of the things you consider important. If you hire long distance movers Katy TX, you won't have to worry about boxes reaching their final destination. Your main occupation should be packing things, preparing them, and cleaning. And of course, the most important thing for you to do is to pack an essential box when moving a long distance. You never know what you might need in those first few days of a complete mess in your new home. It is always good to pack an essentials box when moving long distance. It can be a lifesaver!
Why should you pack an essentials box when moving long-distance?
Many people when moving long-distance think that it is not important to pack an essentials box. But in the end, they regret not packing one. When you pack an essentials box when moving long-distance, you can help yourself quite a lot. Even though it doesn't seem like that. You have to expect the unexpected sometimes and be one step ahead of your problems.
It's likely to happen that movers will come a day, or even three later to your new home, and the first few days you will be without your things there. And even if you have all of your boxes, it will take you a few days, or longer until you rearrange them, unpack and settle everything down. That's why having an essentials box is a big deal. Helping yourself with the main necessary things, in the beginning, can ease your stress and fuzz. Be aware that long distance movers Houston can help you out with everything, and your only thing is to bring an essentials box.
How to pack an essentials box when moving long-distance?
Moving from state to state doesn't have to be always messy and stressful. Firstly, you should know that this kind of box you pack at the end. It is the last box you want to pack since it is the first one you are going to use. Of course, keep it open during packing so you can store some things while you decide where to pack which thing.
Packing is not hard at all. You just need the most important things that you might need in the beginning. By reading this list, you can help yourself not to forget something. Even if you do, you can always check if international movers which you hired could help out.
Clothes and underwear
Medicine
Bathroom products (toothbrush, toothpaste, shampoo, shower gel)
Toilet paper and tissues
Towels
Bed linen and sheets, pillows, duvets, blankets
Electronic devices
Kitchen utilities (plates, bowls, forks, knives, spoons, trays, kettle, pan)
Coffee
Food that is easy to prepare (pasta/rice with sauce)
Food in cans
Snacks
Garbage bags
Documents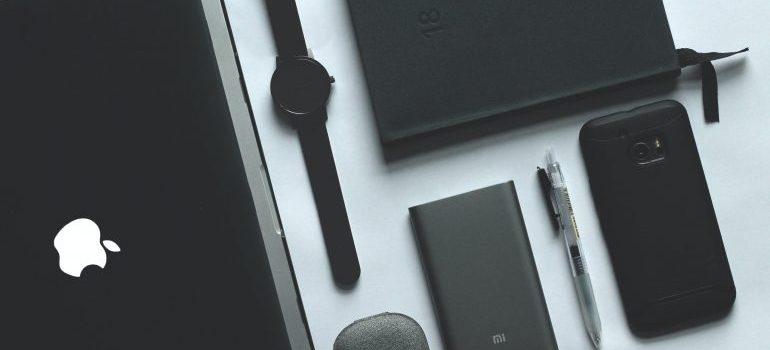 Ready and packed for the move
The main thing to remember when packing is not to panic. It never helps. Just start on time and don't leave it for the last day. This way, you will know exactly what and how to pack an essentials box when moving long distances. To be sure you packed everything, you can order checklist sheets and this way be even more relaxed!