The stressful and overwhelming part is now behind you. You have relocated to your new home and it is time to start enjoying your new life. Of course, you should get some other things done before you start getting to know the city. Luckily, we are here to give you a helping hand on the matter. Here are some useful pieces of advice on how to settle after a move to Houston. Take them into consideration, put them into practice and your life will be much easier.
Count on your movers to give you a helping hand
In order to settle after a move to Houston more efficiently, it is preferable to ask your movers to help you. Should you hire one of the most reliable interstate movers Houston based can offer you, you will not make a mistake. First of all, they can help you pack your belongings before you relocate. This means that they are going to bring their own packing supplies and make sure all of your items are properly packed.
Also, they can help you unload the moving truck after your relocation. Of course, they are not going to simply get the boxes out and leave them where they want. They are going to put each box in its respective room which will make it easier for you to unpack later. So, put your trust in them and they are not going to let you down.
Having a car will help you settle after a move to Houston
Since Houston, TX is quite a large city, it will be harder for you if you do not have a car. Of course, using public transportation is also an option, but you will need more time to get from point A to point B. So, the solution to avoiding long commutes is having a car. If it happens that you already have one, it is great. You can even drive from your old home to the new one. On the other hand, if you do not have it, it is preferable to buy it. You will see that, in the long run, it will pay off. Fuel prices are low and street parking is affordable which makes driving quite tolerable. You will not have to plan your days in advance and think about the public transport schedule.
In case you have moved before finding a job, do not worry
One of the main reasons why people choose to move to Houston is because of their job market. Gas, Oil, Aerospace, Tech, Medical, as well as many other industries are booming. This means that you will get to find a job in a very short span of time. Their economy is great which means that you have not made a mistake coming to live here. Feel free to start finding a job as soon as you relocate here.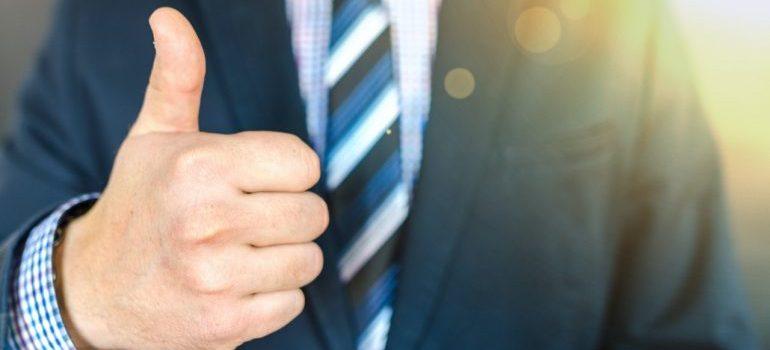 In case there still are some things that should be done concerning your relocation, count on one of the most efficient interstate moving companies to help you. Get in touch with them in advance and check-in what are the things they can do for you. Their movers are more than friendly- their goal is to keep you satisfied which means that they are going to do everything they can in order to meet your moving needs.
Finding a school for your children will help you settle after a move to Houston
In case you have children, you should bear in mind that finding a good school will be on your list. Luckily, you are not going to have great problems finding one such. In general, schools in Houston are great. You can be sure that your child will get a great education, which is one of the reasons to move to Houston in the first place. Even if your children are older, they will have great high schools and universities at their disposal. As a matter of fact, it will be great if both you and your children try to find what is best for them. You will check whether the school in question is too far, how much money you are going to need, etc. While your children check whether they can fit in.
You will fall in love with the food here
Either if you are moving alone or with a family, one thing is certain- Houston has everything you need when food is in question. The options you are going to have here are countless. Basically, this means that even if you go to a different restaurant every day for a year, you will not run out of options.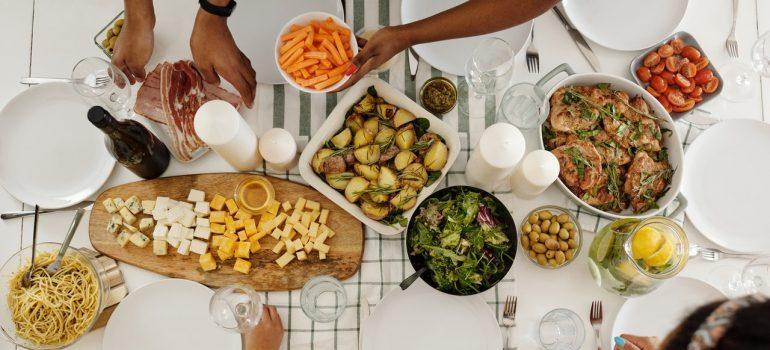 Either if you like Italian, Chinese, classic American, Thai, vegan, Mexican, or any other kind of food, you can be sure that you are going to find it here. In addition to this, Houston also has a great number of pubs, cocktail bars, and cafes to offer. So, start exploring your new hometown as soon as you settle in.
As you have had a chance to see, it is not hard to settle after a move to Houston. You should just follow these simple pieces of advice and there will be nothing to worry about. Your relocation is over and the time has come for you to start enjoying your new life. You will have a great number of things to see, types of food to taste, and new people to meet. Seize this opportunity and make the best out of your relocation.