If you're interested in moving to Buda TX then look no further. This is a historic community in Hayes County. The Texas State Legislature officially designated Buda as the "Outdoor Capital of Texas," even though local Texans are likely most familiar with it for its Cabela's Superstore. Buda was once a modest, unremarkable city on the outskirts of Austin, Texas. Buda wasn't on many people's radars because the majority of suburban development was taking place to the north of the city. All of that has altered recently. Find out with us why people are moving to Buda and what's going on in the city right now.
Why would you choose Buddha?
Sometimes you want to be able to take advantage of everything a big city has to offer. You still desire the ability to live your life more slowly though. Locations like Buda, Texas, fit into that category. It's only 25 minutes by I-35 from Austin, yet it feels like a world away because of the beautiful Hill Country scenery and cozy small-town atmosphere. Shadow Creek and The Meadows at Shadow Creek, two of the best neighborhoods, offer all the advantages of residing in Buda. Moving to Buda TX won't be hard with the help of one of the long distance moving companies. You just need to find the right moving team and decide when is the best time to relocate to Buda.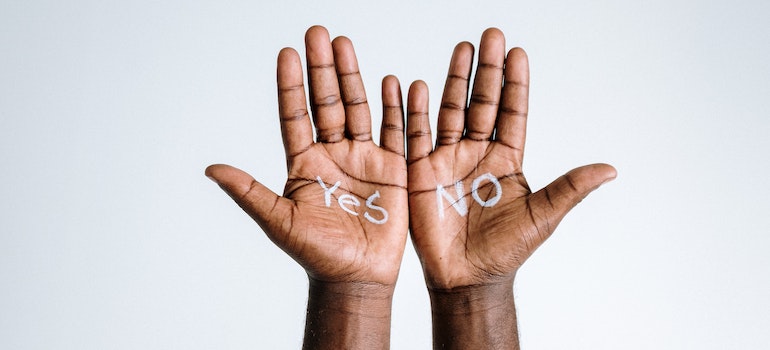 After moving to Buda TX, you will have access to amazing parks
Near the center of Buda, on 51 acres, sits Historic Stagecoach Park. This park is wonderful for walking the trails, playing, and taking dogs. You will enjoy visiting Cullen Country Park to view wildlife. After the long distance movers Texas help you settle into your new home, you will have plenty of time to explore this amazing land. Garlic Creek Park is adorable for families with young children. The playground, picnic tables, basketball court, splash pad, and trail are all features of this 31-acre park. Another beautiful park is Buda City Park, a seven-acre space tucked neatly inside the town's central business district. Basketball, rock climbing, and other sports are just a few of the many family-friendly activities available. Even an annual wiener dog race takes place in the park every spring.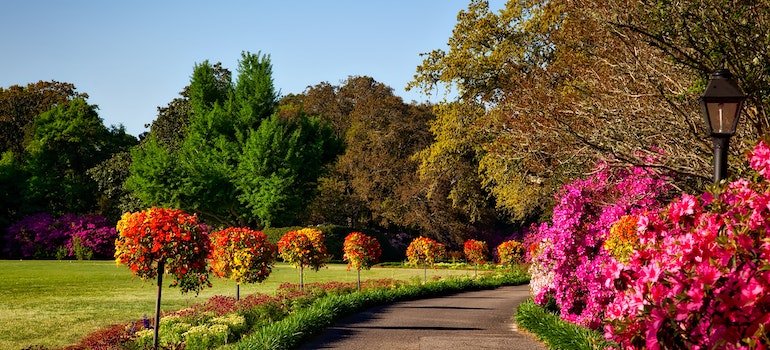 The charm of living in Buda, Texas
Living in Buda has an X-factor that is difficult to put into words, but it is present in plenty. It nevertheless retains a rural character while being one of the Austin region's fastest-growing cities. When it was established in the 1880s, it was merely a small railroad outpost, which cannot be forgotten. Buda's small Main Street doesn't appear to have changed much in the past 50 years, and trains continue to pass by on the lines just outside of town.
Great educational options
If you think that moving to Buda TX with small children isn't a good idea, you may be wrong.  Parents have the option to enroll their children at some of the best schools in the region because Buda is a member of the highly regarded Hays Consolidated Independent School District. Both Eric Dahlstrom Middle School and Elm Grove Elementary School fall under this category. The Goddard School and Stepping Stone School are just two of the top preschool options in the Buda area. The kids will adjust to it quite fast because everyone here is open and friendly.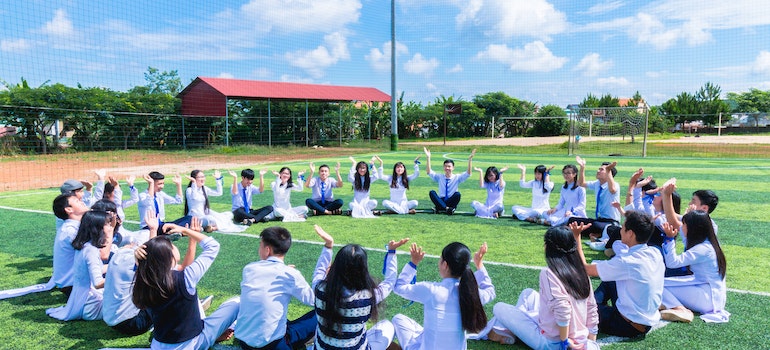 Housing costs in Buda
With a good number of families and young professionals moving to Buda, the housing market is becoming more and more competitive. The median price of a home, according to sources was $495K last month, up 14.8% since last year. Depending on whether you live east or west of I-35 and whether you purchase a brand-new home or a resale, this might vary significantly. Buda property prices are higher than the average for Texas than the state. You may anticipate a calmer pace of life in Buda compared to the bustle of bigger cities because it is a smaller community. Due to more spacious lots and less crowded housing regions, this town is perfect for property owners.
If you end up buying a smaller home than your previous one you can always ask your movers to provide you with storage services TX. This way you can put some of your extra items in a safe storage unit and avoid creating a clutter in your home.
Moving to Buda is ideal for people who like a variety of events
A wide range of events is available to enjoy all year long in Buda. They hold yearly Easter egg hunts, downtown Christmas celebrations, and summer movie series, among other customary events. The annual Buda Lions Country Fair & Wiener Dog Race, which takes place in Buda on the final weekend of April, is a unique event. The wiener dog races follow the pet parade during the fair. Support your favorite canine while taking in the fair's BBQ cook-off, live entertainment, vendor booths, and best-dressed dog competition.
Historic Downtown Buda
Downtown Buda, a national heritage site, is one of the city's main attractions. Six blocks of historical structures, as well as restaurants, stores, and relaxing areas, can be found in Buda's downtown. Every Sunday, the Downtown Buda Farmers Market is held, and the Downtown Buda Merchant's Group sponsors live music, food, and beverage event on the first Saturday of every month to encourage people to patronize the distinctive local businesses in Buda. You might want to start exploring this area as soon as possible. By hiring long distance movers Buda TX your move will become smooth and quick, and you'll have plenty of time to enjoy the city.
Something sweet to cap it off
Moving to Buda TX has its sweet side. Buda Soda Fountain will make you feel like a kid in a candy store. This adorable vintage soda shop serves pie, coffee, floats, and all manner of delectable baked goods. Tiny House Coffee Roasters is a great place to get coffee and work. They take pride in their coffee shop's commitment to making the world a better place through ethical collaborations. And please, don't go into Sweet Cakes 4 U hungry! You'll want to buy everything in their extensive bakery selection.