It can be difficult to choose the proper area to live in when you are moving with a family. You must not only find a location with decent schools, but you must also find a location with reasonably priced housing. When planning on moving from state to state, especially with kids, you need to consider all factors carefully. When it comes to the best east coast cities for families, you might not know where to start. After all, there are so many cities to pick from. Here are some of the best that you should keep an eye on.
Arlington, Virginia
This city is a part of Arlington County and is often considered to be one of the best east coast cities for families to live in all of Virginia. Most people in Arlington rent their homes, giving the area a somewhat metropolitan atmosphere. The median house value in Arlington is $705,400. The good news is that Arlington is close enough to the Washington, D.C. metro area that moving there could potentially raise your pay. 
As an extra plus, when moving from Texas to Virginia is that Virginia has some great schools. Arlington's public schools are among the best in the country, so you can be confident that your children will receive a high-quality education if you choose to live there. Arlington is a popular place for young, successful people to settle, and its citizens tend to hold liberal views.
Columbia, Maryland
Columbia is around 30 minutes from Baltimore and an hour from Washington, D.C. This city attracts families because of its highly rated education system and proximity to employers (at least for those who don't mind a short commute to a larger city nearby). The median home value in Columbia is $378,300, and the vast majority of residents own rather than rent. The city has a dense suburban atmosphere making it perfect for families with kids. 
Cambridge, Massachusetts
Cambridge, roughly 20 minutes from Boston, is another place where many families are glad to live. The city is brimming with eateries and coffee shops, and adjacent Boston has a plethora of activities to keep curious kids occupied and foodies satisfied. Equally essential, proximity to Boston opens the door to several job prospects. The median property value in Cambridge is $768,300, which is a lot of money to spend. However, with today's low mortgage rates, you may find that a property there is within your budget.
New York, New York 
Thinking about relocating with your family to the Big Apple? It's true that New York City isn't really the first location that comes to mind when you think of family-friendly places, but there are plenty of safe and inexpensive neighborhoods in the city with excellent schools, plenty of green space, and housing options for every budget. All of these characteristics make New York one of the best east coast cities for families. Moving from Texas to New York and looking to start a family in the Big Apple? Here are the top-rated communities in each borough for raising kids.
Battery Park City, Manhattan. One of the safest neighborhoods in NYC and located in the heart of Manhattan.

Forest Hills, Queens. The best parks in the city may be found in Queens. In the middle of this quaint borough, kids have access to excellent schools.

Great Kills, Staten Island. Great Kills could be the perfect destination for your family if you're seeking an affordable property in a friendly neighborhood.

Park Slope, Brooklyn. Living in Brooklyn is perfect for young professionals. Many of New York City's finest public schools are easily accessible to local families.

Riverdale, Bronx. The Bronx is the best place to live in New York City if you're on a budget and want some breathing room.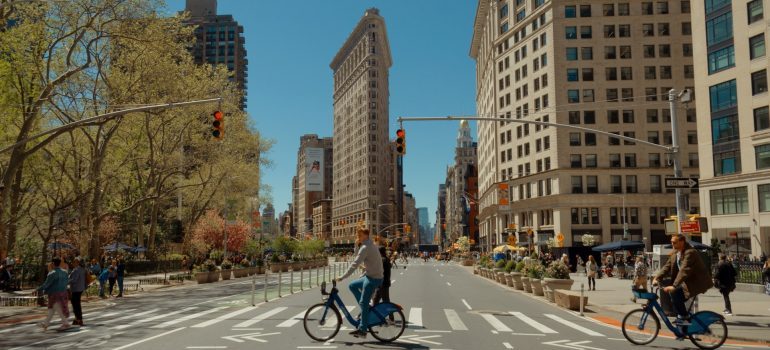 Virginia Beach, Virginia
There are 450,882 people living in Virginia Beach. Virginia Beach, located in Virginia Beach City County, is widely regarded as one of the state's finest communities. Most people who live in Virginia Beach also own their homes, giving the city a densely suburban atmosphere. Many restaurants, cafes, and green spaces may be found in Virginia Beach. There are a lot of young professionals and families in Virginia Beach. Virginia Beach's public schools are often regarded as some of the best in the country.
Raleigh, North Carolina
Because of its many oak trees, Raleigh has earned the nickname "City of Oaks." Raleigh is not only the state capital of North Carolina, but also the largest city in the neighboring Durham and Chapel Hill, collectively known as the Research Triangle. People moving from Texas to North Carolina should feel right at home. Raleigh is one of the Southeast's most distinctive and upbeat metropolises, a fusion of old and new that is reflected in the city's many technology enterprises and well-regarded educational institutions. Parents can rest assured that their children will receive a good education.
Raleigh's moderate temperature and mid-sized city feel suit many families, and with a median house value of $248,300, it's less expensive to establish roots there. Raleigh's educational system is likewise highly regarded making it one of the top east coast cities for families.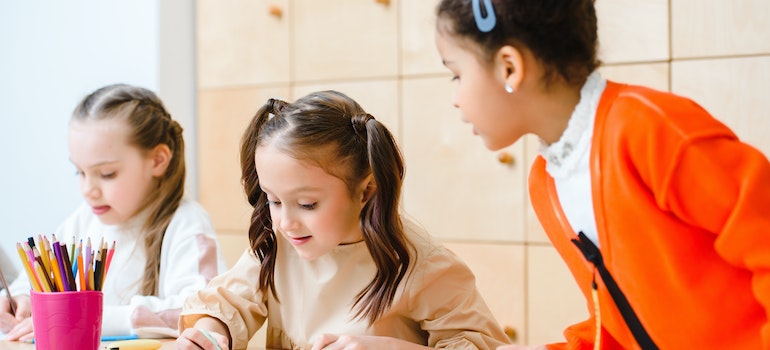 Get ready to move to one of the best east coast cities for families
If you want to settle down with your family on the East Coast, there are numerous cities to select from, so do your research thoroughly. That doesn't just mean looking at property listings; you'll also want to research school districts and the amenities that are most important to you. Taking into account career opportunities to support your family might be of higher priority for some. Others might look for large and affordable homes for their family. No matter what you're looking for, we hope we helped you get to know some of the best east coast cities for families.