Are you moving to the suburbs from the city? This is an opportunity for you to have a new chapter in your life. A fresh start, something new and thrilling. Since the COVID-19 pandemic hit the world, cities have been affected the most. People who moved to the suburbs of some of the biggest cities have, luckily, made the right move. They got to enjoy a more calm and relaxed life during the hard times. Keep in mind that moving is not easy at all. It is considered to be one of the toughest tasks for an individual. Here, we are going to talk about how to properly prepare for the move!
Don't forget the crucial step – making the plan
When talking about preparing for a move, we have to mention that making a plan. It's one of the most important steps along with making a timeline schedule. Unless you make a well-thought plan as well as a to-do list, moving to the suburbs can turn out to be exhausting and time-consuming. You might think that it's an easy process, but that is just because you've probably never moved before. Hiring professional movers can save you money as well as time. They have a lot of experience and they're gonna make it look effortless.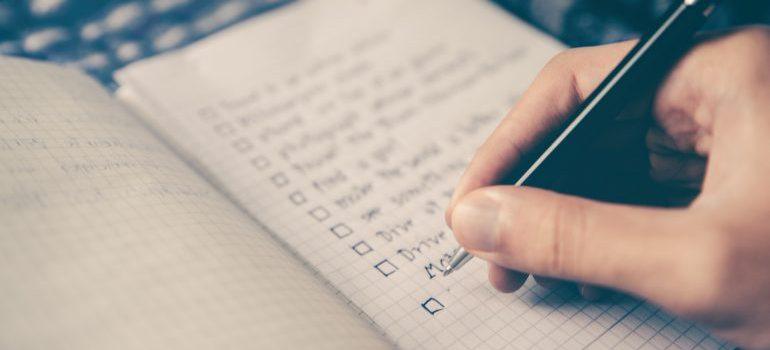 Packing and moving supplies
If you are moving from Texas to Ohio, you need to gather the right packing and moving supplies. This way, packing your possession properly will prevent any unwanted scenario from happening. Imagine, for example, you have a valuable vase or a musical instrument that you need to move to the new home? You surely don't want anything bad to happen to it. Also, moving might sound easy as well but it's not. If you are doing it for the first time, we suggest contacting moving companies and letting them do it for you.
Moving to the suburbs – packing and moving supplies:
For instance, if you are moving from Texas to Georgia, you will need the items we will list below to make sure the transport of your belongings runs smoothly.
Cardboard boxes – you can either buy them or ask around at your local grocery stores
Packing tape and paper
Bubblewrap – this comes in handy when packing fragile and valuable items
Old clothes and towels
Plastic bags
Toolset
Markers and labels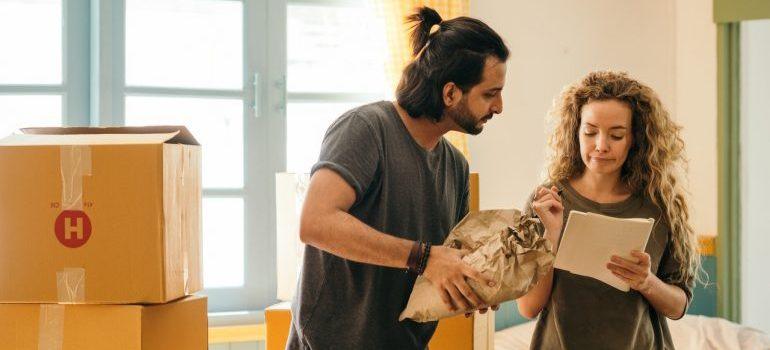 Hire the right moving company
There are quite a few reasons why you should hire professionals when moving to a new city or country. First things first, movers are quite affordable. You need to consider all the hidden costs when you are moving on your own. At the end of the day, you might spend less money by hiring movers. The next thing to think about is the safety of you and your belongings. This way, you won't have to pack, move or transport any of your goods and chattels. Also, they are well-trained and experienced, ready to handle any situation they are presented with. Time is another big factor you need to acknowledge. We have to recommend interstate movers Texas since they are affordable, efficient, and will give you peace of mind by doing their job effortlessly.
It will take time to get used to the new home
Once you move from the city to the suburbs, your life will significantly change. The first things you're going to notice are the busy city streets and the lack of everyday noise will be replaced with nature and calm neighborhoods. Also, grieving the city is a completely normal thing that will probably happen to you. It will feel more rural in the beginning but you will get used to it. It's a different pace of life, different people, and basically, different everything! Some people might find these very hard, but there are different ways how you can cope with the stress when moving. One of the most efficient ones is finding a place you love going to. It can be a park, coffee shop, restaurant, or anything that can help you establish a routine.
It's important to meet new people!
Chances that you know someone when moving to the suburbs are really love. Thankfully, we live in the era of the internet where you can join many groups or online communities, because that way, you will be able to meet new people even before you move. Also, make sure to research all the activities in your new place. Once you get involved in those, chances of meeting someone new become significantly higher. Don't forget about your next-door neighbors. For example, you can offer help or start small talk as an ice breaker for a conversation.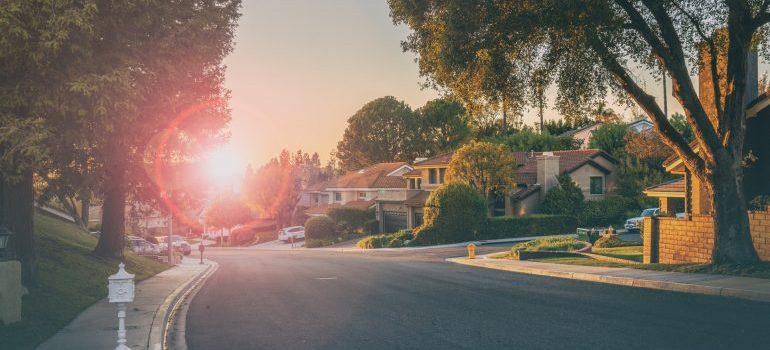 Think about your kids
Suburbs are perfect places for families with kids. Not only that they are much safer than the city, but also, they are very calm. Unfortunately, most bigger cities have a high rate of crime. There is a strong sense of community in a smaller place like this. Your neighbors will have your back whenever you need something. Another important thing is that suburbs often have better public and private schools. Classes are often less crowded and have more teachers which means that children can get more attention from them.
Make the decision!
You need to put the pros and cons of moving to the suburbs on paper and decide whether it's the right thing to do. As well as any other place, there are advantages and disadvantages of the suburbs. Good neighbors, a slower pace of life as well as great schools are just a few things to consider why you should move. It might be a good fresh start and opportunity for family life! Don't forget to think about kids and how this will affect their lives. Also, if you want to live a more relaxed, worry-free with great neighbors, it's a great choice!