In the recent decade, Florida has become quite an attractive destination. As a matter of fact, its population grew by 2.7 million people since 2010. Its sunny climate is so enticing that people who come to vacation here don't want to leave Florida. Still, it's not just the sun. The job market is flourishing even during the pandemic. Therefore, buying property in Florida can be a good idea. Contact State to State moving companies as soon as possible. Meanwhile, consider what option suits you. Should you rent or buy?
The benefits of buying property in Florida
There are many questions that people will need to answer before moving to Florida. One of the is of course accommodation. As a matter of fact, this is the most important part, as you can't move without finding where you will live. In regard to that we are left with two choices. One, find and lease a home, or two buy one. In our opinion, you should definitely opt for the opportunity of buying a house in Florida. Also, there are certain areas where buying a house won't ever be a mistake. Thus, moving to Miami, Orlando, and Gulf Coast will be an excellent choice. Well, let's go back to the advantages of owning a house in Florida.
Costs
Stability
Additional income
Creativity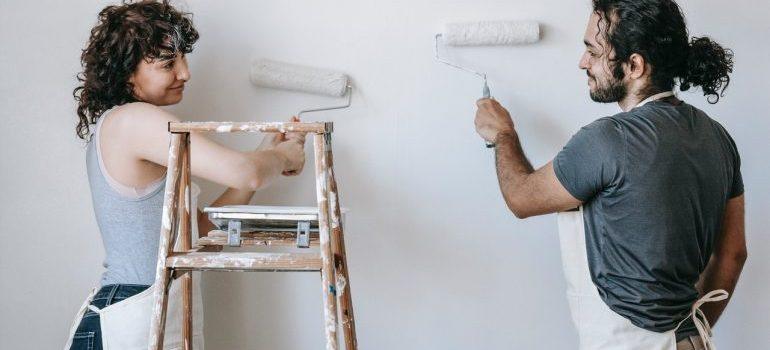 Is buying property in Florida expensive?
Most of the time people decide to rent because they can't afford to buy a home. But in our opinion that is only a waste of money. If you look it in the long run if you lease an apartment you will need to pay the amount your landlord asks for. And in some cases, the amount can change over time. Renting also makes you vulnerable to changes. For example, your landlord decides to sell or stop leasing the apartment. And that will leave you in a bad situation looking for the best long distance movers Miami offers, as well as new homes to lease.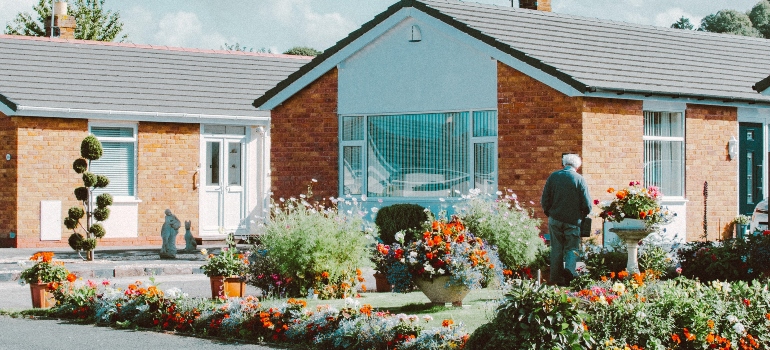 First of all, the median monthly mortgage payment in Florida is $1,297. On the other hand, the median monthly rent is $1,695. Thus, you'll have more money at the monthly level. Also, after completing the mortgage, you'll own a house. Moreover, your monthly payment is fixed. In some cases like when you are moving from Texas to Florida, you will feel a lot more secure knowing you have your own home.
Sense of stability
Purchasing a house in Florida provides a sense of stability. Hence, you'll feel satisfaction and security. Especially when interstate moving companies Florida take care of your relocation. Is there anything worse than lacking stability? Paying monthly rent not knowing if it will rise in price due to the landlord or outside factors? Also what if the landlord decides they want to give that home to their kid? There are so many situations we can't influence. So it's best to know you have your own home, and that no one can take it away from you. You can, later on, sell it or leave it to your kids, but the point is you have all of the control over it
A potential to earn money after buying property in Florida
Who knows? Finding a home can even bring you more money. You can rent your property for one day. As a matter of fact, you can buy a new house and rent your own. Owning something gives you the right to do as you, please. It gives you a lot of freedom. For example, you can even rent rooms in your home, or even transform them into something completely different.
Be free to arrange your new home
After you find the best interstate moving companies Texas has to offer and move there are many things you can focus on. One of them is decorating your new home. You don't need permission to change anything in your home. For instance, change the color of the walls, remodel the kitchen, and make other kinds of improvements. The biggest problem about rentals is that your hands are tied for any larger renovations and home decorations. That means you can't freely make your home look the way you wish. Unless you find some options that are rental friendly.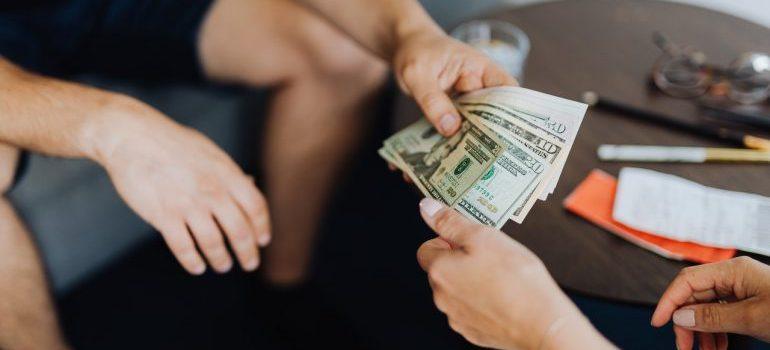 Of course, disadvantages exist too
Count on many additional costs when buying a house. Not to mention, buying new furniture. Also, don't forget you are responsible for maintenance and repairs. According to some statistics, about 1% of the value of your home goes on repairs and maintenance every year. Furthermore, it can happen that property values in the area where your home is located start decreasing. In case you decide to sell it you can lose money. With all this in mind, it turns out that buying a house isn't always a smart decision. Therefore, consider well what is best for you.
Consider all aspects of owning or renting a property
Altogether, buying a property in Florida has many positive sides. Still, as in many other situations, downsides always exist. Therefore, the choice is only yours. You must study the real estate market in Florida. Also, consider your budget. See what best suits you. As a result, find the appropriate home for you. Buying or renting, is also up to you. Our best advice is that whatever you decide you think through and look into the future. As one option will give you a cheaper momentary solution, and the second one will be a little more costly in the beginning but will lead to lifelong security.