Every relocation is different. Some people have to move because of a new job opportunity, while some people want a new beginning or a different environment. There are some good and some not-so-good things about every state, every city, and every neighborhood. When you know what those are, your moving journey can be much easier. You will make an informed decision when choosing where to move and you'll know more about what awaits in front of you. If you're moving from state to state, knowledge should be of paramount importance. Therefore, make sure you have reliable movers on your side. To help you prepare for this step forward in your life, we will talk about some pros and cons of leaving Texas. Whether you choose to stay or go, your decision will be backed up by information, so you can proceed to build your future without second thoughts.
How to determine the pros and cons of leaving Texas
Since every relocation is unique, you can expect the same when it comes to people's tastes. Everyone has their own set of do's and do not's and everyone's pros and cons list are a bit different. Take your time to determine what's best for you and your family. The best way to deal with something like this is to be patient. Talk to other people. Consult your friends and your family members. This doesn't always have to be a serious conversation, even. Maybe you have some pet peeves about Texas, or you have some small things that you adore and don't want to leave behind? It's very important to know what you like and what you don't like. There are some things about Texas that some people can't stand, while some others love them. Take the hot and humid Texas weather as an example.
Before you decide whether to move or not, we'll talk to you about some pros and cons of leaving Texas. However, before we do that, you must know that some things will be specific to you and your family. These should be the first on your list in both columns. Do you have a better job opportunity somewhere else? Do you consider another state a better place to raise your family? Maybe you want to live closer to your other relatives and old friends? Whatever your reasons are, they should have a place on your list. Therefore, dedicate your undivided attention to this task. You don't want to make this decision out of the blue. Whether you're moving from Texas to North Carolina or you're relocating all the way north, expect a lot of changes in your life. So, be patient and take your time.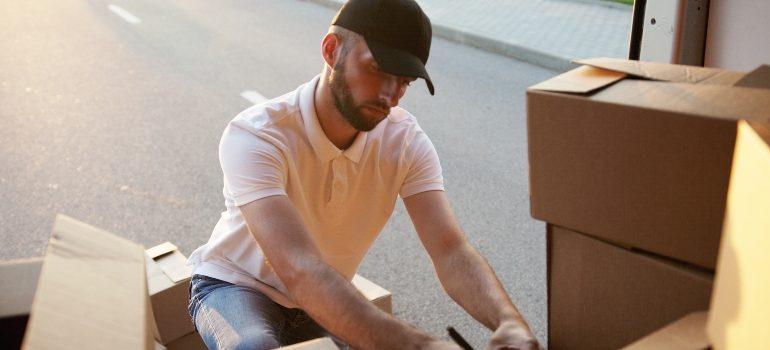 A list of pros and cons of leaving Texas
Long-distance moving brings a lot of changes into your life. Deciding on the new state isn't easy, and you should be ready for the potentially hard task that this relocation presents. Of course, you can eliminate the hardest parts of the process by having some reliable long distance movers Texas can offer on your side. However, there will still be a lot to take into consideration. We have divided our list of pros and cons of leaving Texas into two obvious parts, so you can easily remind yourself of anything you might need to consider again. The list is based on our years of experience in working with Texas-based clients and our knowledge when it comes to your state. Therefore, we will do our best to show you both sides of the coin, so you can make your decision.
Pros
For everyone who wants to have a fresh start somewhere far away, here are some pros of leaving Texas:
You may be leaving potential traffic problems behind. Traffic can be a problem anywhere you go, but the I-35 interstate is something special. You might be glad to leave it behind.
You won't have to deal with violent storms and hurricanes. Texas is known for these natural disasters. Moving away might give you some peace of mind.
There are quite a few states with better job opportunities. Although Texas isn't bad, a lot of other states rank better when it comes to the diversity and possibilities when it comes to choosing a career.
You can save money on property taxes. While housing costs may be below the national average, property taxes do not follow the same example.
You have a chance for a new beginning. Moving away can always give you a chance to start fresh. Don't be afraid to take it.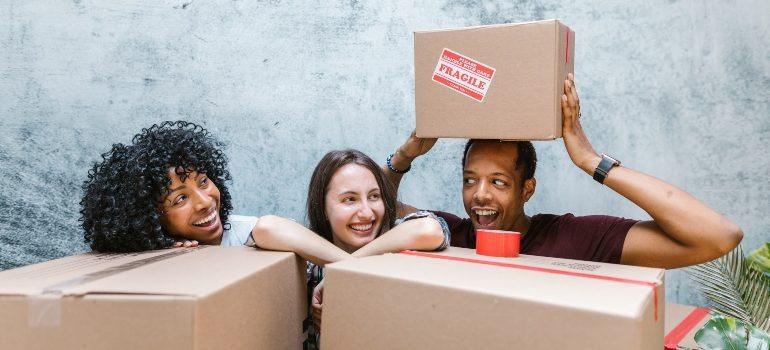 Cons
If you're considering staying in your state, you probably have a good reason. Here are some cons of leaving Texas.
Texas is a great place to raise a family. Everything you need for happy family life, you can find here.
You already have access to a great education. National Center for Education Statistics published some data which testifies that the educational facilities in Texas test higher than those in most of the other states.
You have a diverse choice when it comes to where you want to live. Whether you love a big city or you enjoy the quiet of a rural environment, Texas will have an option for you.
The climate is mostly very enjoyable. Even if you don't love the heat, at least you won't have to worry about the cold.
Long-distance moving requires time and funds. Taking on such a journey while living in a state like Texas might not be something you really have to do. Consider your options.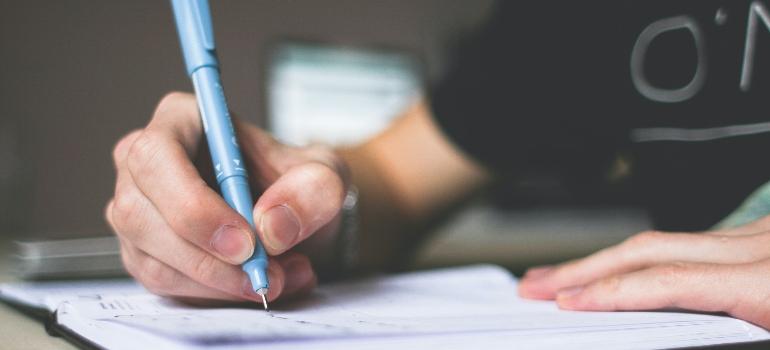 Conclusion
While your decision might seem complicated, the truth is quite simple. There are a lot of pros and cons of leaving Texas, as there are a lot of pros and cons for every other place in the USA. However, if you take your time, talk to your family and cater to your needs, you'll be able to make the best possible choice. So, don't waste your energy and don't worry too much. There are always both nice and difficult things involved with long-distance moving. Whatever you do, you'll have more to think about and more to take care of. For example, moving from Texas to New Jersey will offer you a fresh start in a totally different environment, so you'll have a lot to do when it comes to adjusting to your new surroundings. Therefore, prepare for your move carefully and patiently, and you'll have nothing to worry about.