If you're searching for the perfect place to relocate from Florida to, we've got the perfect suggestion. Ohio is a state with amazing recent economic growth. Relocating from Texas to Ohio will provide you with new experiences in a state that is proud to be diverse and welcoming. The quality of life is quite high in Ohio, while the price of living is pretty affordable. It's the perfect place to start a family or start up your career. With State to State Move, you won't have to worry about anything. We've prepared an extensive guide on how to move from Texas to Ohio in no time. And, remember, the time is now when there are many housing and job opportunities.
Why move to Ohio?
Even though the booming job market is a good enough reason to move, there are many more. Ohio boasts so many attractions and places to visit, including some interesting dining locations. First off, obviously, the high quality of life mixed with a booming job market. You can find the ideal job you've been searching for, and make more while spending less. Perhaps luxury living isn't so out of reach? The median price of a home in Ohio is rarely over $200,000. But, prices of homes keep rising! The best time to move to Ohio is now. Contact some interstate moving companies Texas has to offer as soon as you can to get a few moving quotes.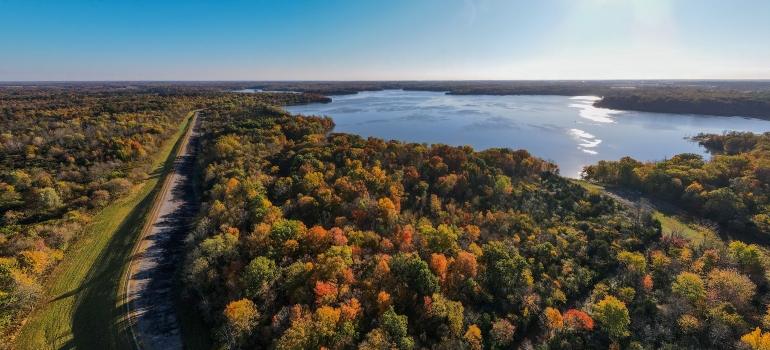 Ohio is huge on sports. If you're a dedicated sports fan, you might feel at home in Ohio. You can go watch the Cleveland Indians, the Cavaliers, the Browns, the Rockers, and many more. And if you prefer taking part in sports rather than watching, there's no shortage! In Ohio, you can go skiing, hiking, rock climbing, swimming, or rent a kayak and canoe. Finally, we have the vibrant art scene and craft beer breweries. There are around 140 breweries in Ohio and each of them creates its own craft beer. Also, you can visit the 22 art museums all around the state.
Create a relocation plan
Relocating from Texas to Ohio requires a bit of planning and thinking ahead. Ideally, you should create a plan of everything that needs to be done that fits into a timeline of your choosing. For example, you have 3 months until you move. You can organize the first month so that you take care of everything that needs to be done in Texas. The second month can be dedicated to decluttering and packing up non-essential living spaces. While the final month is great for packing up what's left, handling your utilities, finishing paperwork at work, etc. Ideally, you want to be completely ready for the move a few days before it actually takes place.
Now, when it comes to creating the timeline, things are a bit different. The best way to create a moving timeline is to always add more time than a certain task takes. Life doesn't stop once you start preparing for the move. Often, unexpected events can happen. Maybe you need to stay late at work, and if your timeline doesn't have enough time for unexpected bumps in the road, you can easily go behind schedule. A good rule can be to plan out double the time you need for certain tasks. Sometimes you might just be tired and do your tasks slower, or you can take the day completely off and do both today's and tomorrow's tasks tomorrow.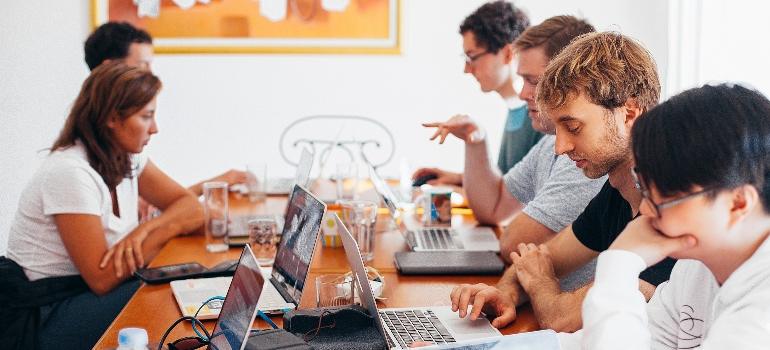 Decide what services you need and hire a moving company before relocating from Texas to Ohio
Before you even start creating the moving timeline, you should have your movers scheduled. Contact some of the various Houston long distance moving companies and ask them for quotes as well as which services they offer. If they're a reputable company, they'll take the time to explain everything they offer in detail. You might find it easier to get packing services and let the professionals take care of packing up your home. Or they can offer to rent packing supplies so you don't have to buy boxes and other items you won't need after the move. Remember to do all of this as soon as you realize you're moving. Summer is very much a moving season, due to the summer break in schools. There's a good chance that a few of the moving companies won't have dates available.
When moving from Texas to Ohio, you want the right people to do it. Ask friends and family for moving company recommendations and tips. You can look at the reviews on each company's website, or even go visit their offices to get a feel for the people working there.
Be on the lookout for weird behaviors as moving company scams are rising in numbers. A fool-proof way to figure out if a moving company is legit or not is to visit the FMCSA. All registered, licensed companies are in their database.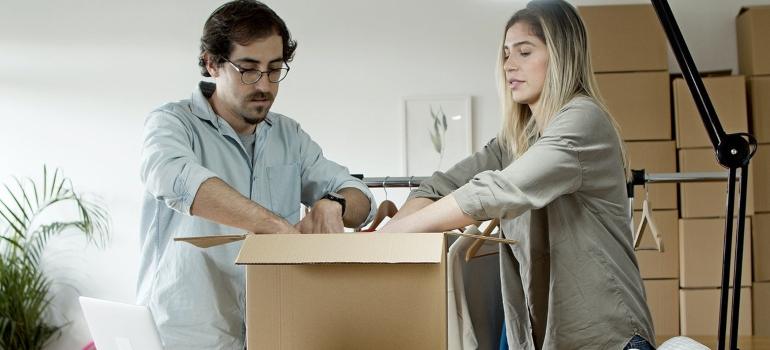 Make an essentials bag for moving day
The day before the move is the perfect time to think of everything you'll need as soon as you arrive. For example, you'll need products for a shower, a towel, a toothbrush, sheets for the bed, clothes for the next day, food, snacks, etc. After you arrive at your new home, you're bound to be exhausted. And just imagine having to unpack a million boxes after a long-distance relocation. This is why the essentials bag is, well, essential. Some other things to consider placing in this bag or suitcase are medication, important paperwork, chargers, and smaller electronics. 
Very, very rarely are trucks delayed with their arrival time. In this case, you need to have at least enough items with you to manage for a few days. With our tips and tricks relocating from Texas to Ohio will be a piece of cake. Good luck!