Every relocation is different. You have a lot to do and even more to think about. However, you don't have to go through any of this alone. The success of your move depends on a lot of things, but having great movers on your side always makes things easier. As one of the most reliable state to state moving companies you can hire, we have a lot of experience with different types of relocations. Therefore, we can make your long distance move to Dallas easy and fun. You need to have as much information as you can, and we can provide it. You'll have some things to take care of, but we can handle all the heavy lifting. We are here to use our knowledge and training to make sure that your move is successful and that you can settle in your new city as soon as possible.
How to prepare for a long distance move to Dallas
The best way to make sure your relocation proceeds without stress or worry is to take your time to prepare correctly. There will be a lot to do and you shouldn't take this task lightly. However, you also shouldn't allow yourself to fall into a trap by worrying too much and overthinking your every step. Be patient. Think ahead. If you start preparing for your move on time, the distance won't be much of a problem. Firstly, talk to your friends and family and listen to their potential advice. Secondly, hire one of the best interstate moving companies Texas can provide so you can move without stress. With these two steps taken care of, you'll be well on your way to a successful move. Here are some of the other things you should do during preparation:
Downsize and declutter. This move can be a great opportunity to get rid of some stuff you no longer need. Sort through your things and keep only what you think you should. You will feel better and much more at home with fewer possessions.
Set aside the essentials. Before you start packing, make sure all the essential items are ready for relocation in a separate bag. This is going to include your first-night kit, along with some important documents and hygiene products.
Be careful when packing. No one wants their possessions damaged during the move. Therefore, take your time and use quality materials to pack your belongings for a long distance move to Dallas.
Deal with the paperwork. You'll have a fair bit of administration to take care of. There will be important conversations in your future, and not only with your loved ones. Your banks, your boss, and other places and people also need to be aware of your upcoming address change.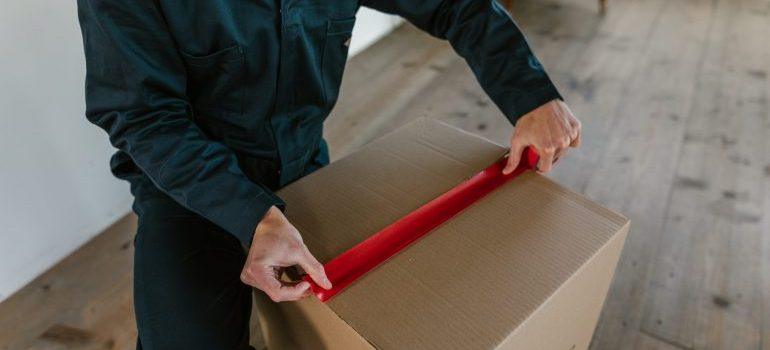 Hire reliable movers for your long distance move to Dallas
Every moving experience is indeed different. However, some things can make constant improvements to your journey. One of the best ways to rest easy during your relocation is to hire some of the best cross country movers Dallas has to offer. Our professionals are trained and ready to handle all types of relocation. When the time comes for you to embark on your journey, we can handle the hardest parts of the move, while you focus on adjusting to your new city and building a new life. Moving with professionals is always a great option because it will keep your possessions safe and you will arrive at your destination exactly when you planned to.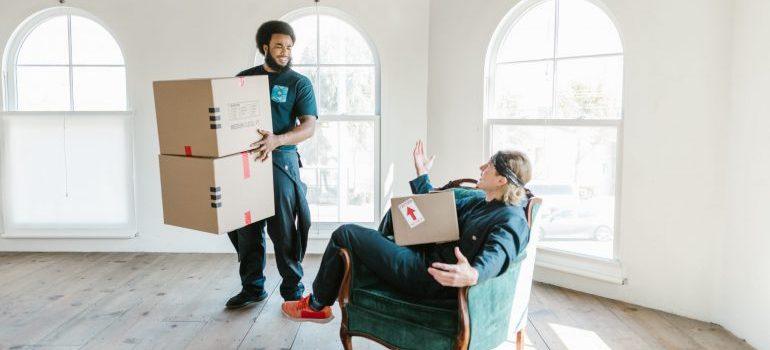 Investigate your new city
Another very important thing you should do before your long distance move to Dallas is to investigate your hometown-to-be. The city of Dallas has a lot to offer. However, since you're moving from far away, you probably won't be able to visit as much as you'd like to before you move. Fortunately, we can provide some information about your new city, so you can start your investigation in the best way possible.
Dallas is the third largest city in Texas. It is the heart of the largest metropolitan area in the South of the United States. With a population of just over 1.3 million, the city offers a great and diverse social environment, with a lot of job opportunities. Transportation, telecommunication, defense, information technology, and finance are just a few fields of the growing economy in Dallas. The city of Dallas is a great place for everyone looking to start fresh. Whether you're moving with a family, because of a job, or simply because you're seeking something new and exciting, you'll be able to find what you're looking for.
Find the best neighborhood for you
Dedicate some time and attention to finding the best possible neighborhood for yourself before you move to Dallas. The city has a lot of fun places and everyone can find a corner to call home. Whatever your preferences are, you don't have to worry. Just use the diversity within the city to its full extent and you won't be disappointed. If you're looking for luxury and proximity to the best private schools, Preston Hollow might be a great neighborhood for you. On the other hand, a lot of young families prefer Lake Highlands, for example, so it might be worth a look for you as well. There are a lot of other options waiting for you to explore, so give Dallas a chance and you won't regret it.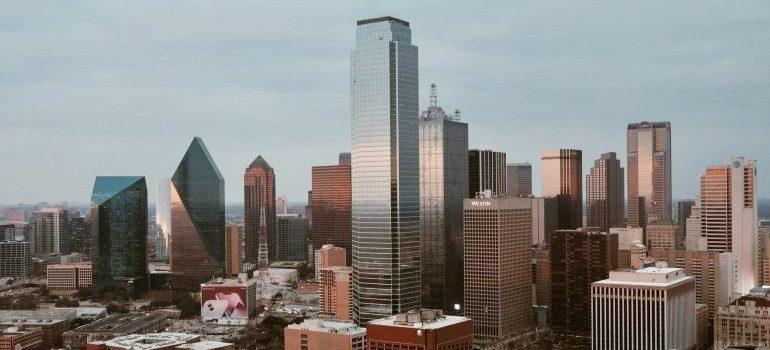 Conclusion
To sum up, you should take your time and investigate your new city before you start planning your move. With some of the most reliable long distance movers Dallas can offer on your side, there will be no time for stress during your relocation. The most important thing you have to do is to decide on the perfect neighborhood and pick a place to call home. Make sure you have friends and family close by to help you with the move. This is an important stage in your life and they should be a part of the journey. After everything is said and done, we ensure you that your long distance move to Dallas will be memorable and exciting.