As one of the original 13 colonies, Maryland has a rich historical heritage. It is well known for its religious tolerance and political freedom. Maryland is composed of three different regions. They are the Appalachian Mountains, the Atlantic Coastal Plain, and the Piedmont Plateau. The state is a densely populated area. However, it has good housing and employment possibilities. Are you moving your family to Maryland? If so, you can be sure that your kids will have excellent educational possibilities. But, before you decide to move, here are some facts about Maryland. And when you are ready, the best state to state moving companies will bring you there safely.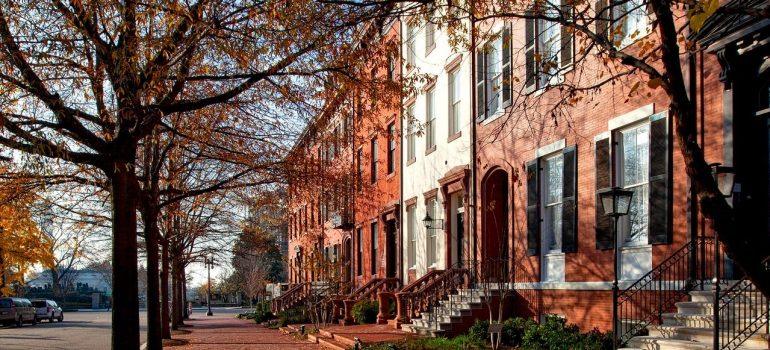 Living in Maryland – what to know before moving?
Maryland is known for its nickname America in Miniature. That is thanks to its varying climate and geography. It is also known as a winning combo of a low unemployment rate and excellent schools. So, if you are a young parent, this state can offer you a lot. Besides, it is one of the wealthiest states in America. Many residents of Maryland are having jobs in the Washington DC area. So, if you are among those moving from Texas to Maryland for work, congratulations. Besides, you and your family will also enjoy living in this nice state. There are many entertaining spots that you will like to visit.
When moving your family to Maryland, prepare yourself for housing prices
Living costs in Maryland are higher than in other states. Also, if you plan to buy a home, check a few cities. The housing costs are more affordable in some of them. However, keep in mind that the average income in Maryland is also higher. So, you should be fine. As well, being the parents, you have to consider the needs of your children. Such is the vicinity of the school. Or a kindergarten. Also, Maryland has many neighborhoods. Some of them have a high population of families with children:
Elkton – located at Maryland's northeast corner
Cumberland – near the Appalachian Mountains
Gaithersburg – part of Washington, D.C. metro area
Takoma Park – less than 10 miles north of Washington
Harve de Grace – halfway between Baltimore and Wilmington
Bel Air – less than 30 miles from Baltimore
Rockville –  about 15 miles northwest of both Bethesda and Silver Spring
Easton – part of the Eastern Shore area
Aberdeen – located 26 miles northeast of Baltimore
Bowie –  about 20 miles from both Washington
So, if any of the above cities suits you, hire the services of the best cross country movers Texas. They have skilled employees and the proper equipment to easily organize your relocation.
Top industries in Maryland
Most of Maryland's people are working for the Government. Some people have direct working contracts with the Government. Many more are working as Government contractors. However, you could also find a job in one of the key industries. Here is a list of Maryland key industries where you can easily find employment in:
BioHealth & Life Sciences
Military & Federal
Aerospace & Defense
IT & Cybersecurity
Advanced Manufacturing
Financial Services
Energy & Sustainability
Agribusiness
After moving your family to Maryland, make your kids feel at home
From all that we saw, Maryland looks like a nice state for living. You can easily find employment. Housing costs are a bit higher. But from another hand, incomes are also high. So, you will easily cover the living cost.  As well, you will be able to provide excellent schooling for your children. So, moving your family to Maryland looks like a good idea. However, for children, moving is emotionally hard. So, help them to make them adapt fast. Decorate your kids' room with care. Make it reassemble their old room as much as possible. That will help them to accept a new home faster. After that, they will be ready to meet new friends. And to explore their new country.