Is your long-distance move nearing, but now you're beginning to question the unpacking process? State To State Move will help you unpack and adjust to your new home! If you have already gone through the moving process, you know how unpacking after your long-distance move can be hard. When we reach our new home, we feel like the moving process is already over. That's far from the truth. Moving doesn't end until the last cardboard box is out of the house. The more we procrastinate unpacking, the longer we won't be able to get used to our new home. To find out how to approach unpacking after your long-distance move, keep on reading!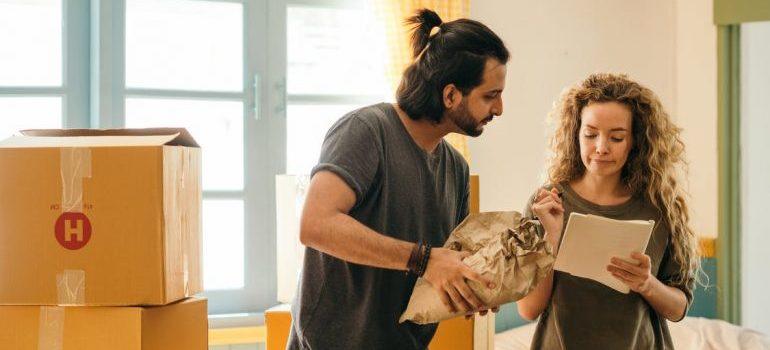 Start preparations early to make unpacking after your long-distance move easier
When it comes to unpacking, you have to be organized. This organization requires an early start. If you hire reliable movers like long distance movers San Antonio, they will be more than happy to help you with any part of the process. There are several things that you can do before you reach your home, to make unpacking after your long-distance move easier:
Make an inventory list – This way, you will know exactly where all of your items are. When you can't find them initially, just take a look at your inventory list and you'll find them in no time. If you make the inventory list in an excel sheet, you'll even be able to search for the exact item and find it in a matter of seconds.
Group the items – When you're packing, group similar items together. You can also group them by the rooms they belong in. That way, all of the kitchen items will be together. Similarly, all of the toiletries can be packed in one box as well.
Declutter – Decluttering will help you a lot in the long run. It will help you throw out all of the items that are unnecessary. This, in return, will make it easier for you to find the item you're looking for when you really need it.
Label the boxes – Label the boxes before you move, and write which room they will belong to. When you reach your new home, you'll be able to unpack them room by room.
Pack your items properly – If you organize well and pack your items properly while you're preparing for the move, you will be able to unpack much faster.
Unpack room by room
When you move long distance, you usually hire long distance movers Dallas. They will help you assemble furniture pieces and place them where you want. After they leave, you're left with numerous boxes of items that have to find their place. You can't do that all at once, as it tends to get messy. That's why you have to unpack room by room. This will localize the mess and help you focus only on one area at a time. Whatever you find that doesn't fit in that room, you can place in specific boxes and use the unpacking process as the way to sort out items even quicker.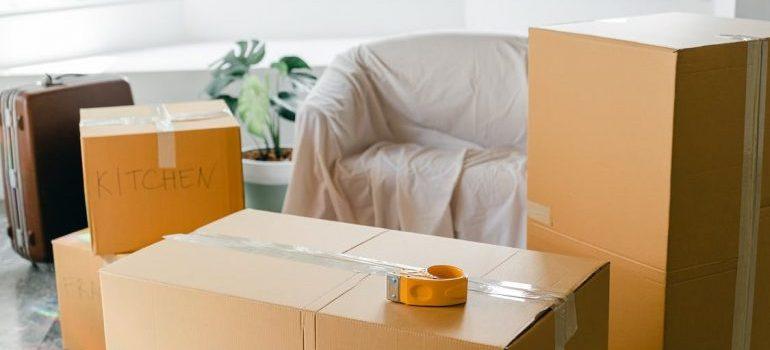 Create the boxes with moving essentials
When you're packing, think about which items you'll need first. For the bedroom, you'll need linen, pillows, and items that you need for your daily routine. For the bathroom, you'll need toiletries and a towel. The kitchen requires a little more items – pots, pans, cutlery, and a few glasses. Group items by the rooms they belong to and make sure you include all of the necessary items that you'll need in the first few days. You can pack them in the boxes that you label "essentials" so you can set up all of the rooms right away. This is a good solution if you don't have enough time to unpack, but you start your work soon after you move. Don't forget to think about what you'll need in the first few hours when you come into the new home. It's easy to lose items during the relocation, which is why you should keep the absolute necessities like documents and important medication in your travel bag.
Unpack garage last
If you're moving into a home that has a garage, then make sure that the garage is the last room that you unpack. If you've sorted out the moving boxes by the rooms, you can place the moving boxes immediately in the garage and unpack them when you have the chance. Keep in mind that you should clean the garage first. Leave the boxes inside only if nothing will go wrong with your belongings. If you start feeling overwhelmed by the number of items that you have to deal with, use the inventory list that you made before the move!
Unpacking after your long-distance move entails cleaning
Before you start unpacking, clean your home. Some people come to their new home a few days before the relocation or hire cleaning services. That helps them in the unpacking process because then you can come home to the clean house and have to clean the floors only after you finish unpacking.
Ideally, you have cleaned your items before packing, which is why cleaning your house before you start unpacking is actually useful. If you haven't, then you have much more job to do – but do it systematically, and clean room by room together with all the items that need to be cleaned.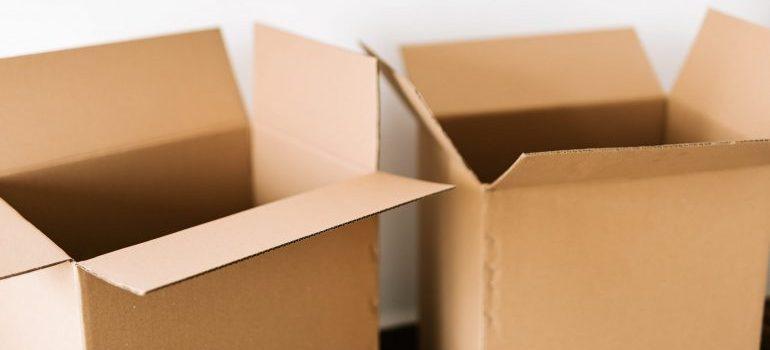 Get rid of the moving supplies as soon as you can
In the end, after all of your items have found their place, it's time to say goodbye to the moving supplies. If you still haven't moved, consider renting packing materials from the moving companies to motivate you to unpack faster and not procrastinate the process for months. Moreover, you won't have to worry about what to do with the materials because the moving company will get them. It's possible that you'll end up having too many items for the space that you moved to, which is when you can rent a storage unit!