Planning the move can take a lot of time and effort, no matter what time of the year you choose for this action. However, most people don't stress out too much about wearing the right clothes on a moving day. During summer, hot and humid weather can complicate the circumstances and make it difficult to focus on the moving process. On the other hand, relocating during a snowstorm requires specific clothing, too. Before you contact the best state to state movers Florida has to offer, take a look at the following guide. Here are some tips on what not to wear on your moving day.
When is the best time to start planning your move?
Moving day can be exhausting, no matter when you plan it. However, good preparation can be half of the job done. For this reason, the best time to plan your move is at least a few weeks before. If you are planning a summer move, planning should be even earlier. The reason is simple – movers have a lot more work during the summer months, so it might be more difficult to book them. On the other hand, winter relocation can have different obstacles. Harsh weather can complicate the moving day, which is why you should know what not to wear on your moving day.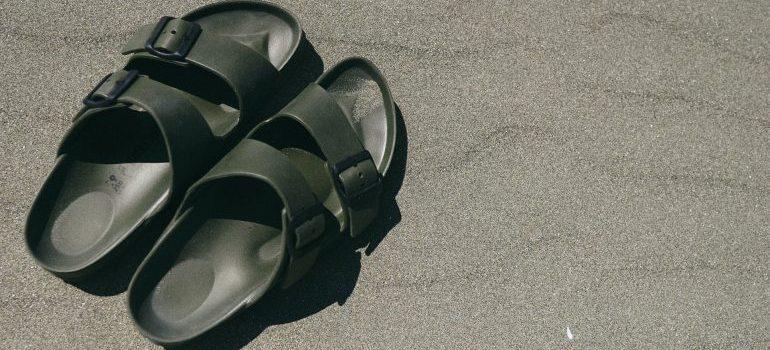 What not to wear on your moving day?
In order to feel focused, stay healthy, and positive on your moving day, here are some clothing pieces not to wear on your moving day:
Open-toed, slippery, and unstable footwear.

In order to stay healthy and avoid possible injuries on your moving day, you should avoid this type of footwear. First, these might become uncomfortable, and second, there can cause you to slip and fall. Keep in mind that you could be walking on small pieces of debris while loading your moving boxes, so wearing sneakers could be a much better idea.
Tight clothing pieces.

This type of clothing can also make you feel uncomfortable. Also, tight clothes are not good for the summer months, since they will not help with sweating.
White pieces of clothing.

There is a good reason why white clothes are something not to wear on your moving day. It's a good chance you will get some dirt on it, so it will be hard to clean. However, if moving during summertime, lighter colored clothes could be a good idea.
Heavy and loose clothes.

Imagine getting your clothes stuck on a door handle or underneath the moving boxes? In order to avoid these loose and heavy clothes are item not to wear on your moving day.
Shorts and skirts.

These items are on our list for just one reason – they are not the most practical solution for the moving day. Keep in mind that you might need to squat, lift boxes, and do other physical work during this time.
No matter how you dress during your moving day, you might need professional movers to do the hardest part of the work. If you consider hiring some of the best long distance movers Miami has to offer, you will ease this process big time. 
Items you should wear on a moving day
Once you know which items not to wear on your moving day, let's see which clothes would be perfect for this occasion. Depending on the time of the year, there are different solutions you could choose from.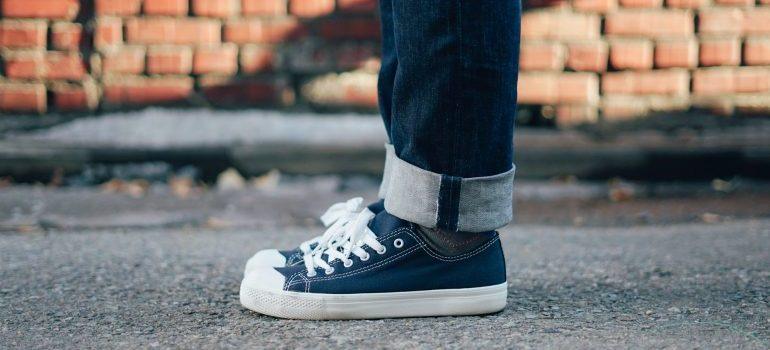 Moving during winter
If you need to relocate during cold weather, the best thing to wear would be layered clothes. Instead of wearing one heavy sweater, you should rather choose long-sleeve shirts and a hoodie. Wearing a few layers will make it easier to move or change in case you get any dirt on during the move.
When it comes to winter footwear, the best thing to wear is a pair of sturdy working boots. Any type of shoes that work well with snow will be a smart solution.
Dressing for a summer relocation
Summer can be a difficult time for the moving process, mostly because of the heat. This is why you should make sure to dress lightly and stay hydrated. Sweatpants, t-shirts, and sneakers are the best clothes to wear during a summer move.
Let movers do all the hard work on your moving day
Knowing what not to wear on your moving day is important, but so is knowing when you need professional moving assistance. Just like clothes can make you safe during the moving day, movers can take care of all the hard work. Whether you are moving by yourself or with a big family, you should consider hiring a professional moving company. Relocation experts like State to State Move can help you with a variety of moving services including packing, transportation, and storage services.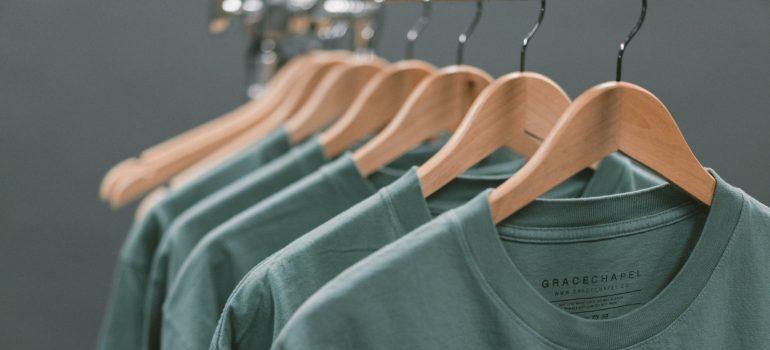 What should you pack in a moving day bag?
In some situations, it's not easy to decide what to wear and what not to wear on your moving day. For example, when moving long-distance, the outside temperature can change a few times during the day. In order to wear the best clothes, there is an easy and smart solution – you should pack a moving day bag. Some of the essentials you should pack for a moving day are your personal documents, cash, valuables, and – extra clothes. No matter what time of the year it is, you should always have extra pieces of clothing in this bag. Deciding what not to wear on your moving day is simple. All you need to do is choose clothes that are comfortable and easy to wash. Also, make sure to pick clothes that will help you avoid any moving day injuries.