Moving to Florida is probably one of the best decisions you have made in your life. We know it probably hasn't been an easy decision. Moving from state to state is never easy, and it requires a lot of preparation, time, nerves, and patience. However, once that overwhelming process of relocation is over, you will get to enjoy one of the most beautiful places in the world. But, to be able to do so, you will have to choose which part of Florida you want to move to. Whatever you decide, a few things are guaranteed. You won't have to pay taxes. You will be warm during the whole part of the year. And you will never run out of things for fun and entertainment. Depending on what you look for, there are some great Florida suburbs to move to. We will help you meet some of them.
How to find the best Florida suburb for you
When you start looking for the best Florida suburbs to move to, you have to have in mind what are the most important things for you. If you are moving for work, for education, or with a family, different factors will have an impact on your decision. Nevertheless, here are some of the crucial things you have to pay attention to while looking for the right Florida suburb:
How far is it from your job?
Are there any schools near?
Do you want peace or noise?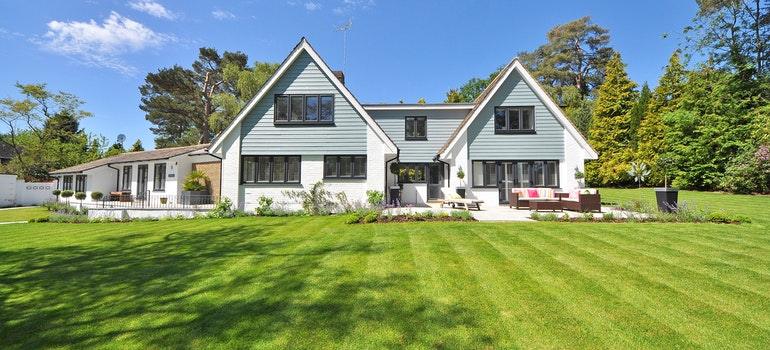 So, if your relocation is completely work-related, then you will definitely want to choose a suburb that is not far away. Moving from Texas to Florida just to end up commuting for the most of the day isn't advisable. You can always ask your future coworkers for a piece of advice. That way you will also have another advantage. You will already know your neighbors. Then, if you are moving with children, you don't want them to travel the long way to get to school. Of course, if this is your key factor, you won't be able to be picky. However, there are still great suburbs in Florida with a great educational system.
Last, but not least, what you want from a suburb will be the key factor. For example, do you want to live near water, or somewhere where there are more grassy areas? Do you want your peace all the time? Maybe you enjoy crowded places from time to time? These are all the questions you have to answer. If you opt for the latter, any Miami suburb is the place for you. Cross country movers Miami will be able to relocate you as soon as possible. You just have to decide if that is exactly what you have been looking for.
Winter Park is one of the best Florida suburbs to move to
Near Orlando, only 14 miles west from it, to be more precise, there is Winter Park. This is certainly one of the best and one of the most beautiful suburbs in Florida. Again, it depends on your preferences. However, if you are relocating with your family, Winter Park is a perfect suburb for you. Whether you are a youngster yourself or have kids, you will be enjoying life in this suburb. More than 20 % of residents aren't over twenty. So, it will be easy for your kids to find friends there. This is especially important if they have left good friends in their old school. Relocation can be extremely tough on children. However, if you move to a place such as Winter Park, they will start loving it pretty soon.
That's not all. If you are worried about job prospects, you shouldn't. Winter Park's employment rate is significantly high. If you are still wondering whether to start looking for interstate moving companies Florida, do so. Moving to Winter Park won't be a mistake. The only disadvantage to moving there is high house costs. However, it's worth it.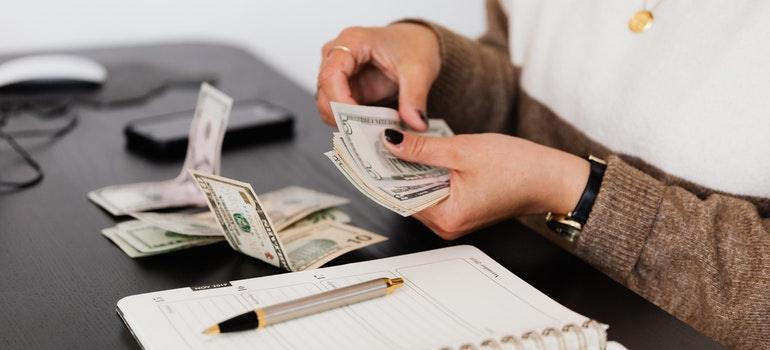 Moving to Wellington
Wellington is another wonderful suburb in the state of Florida. If you decide to move there, you won't be able to help but fall in love with its nature. Wellington is located near West Palm Beach. Now, depending on what you are looking for, Wellington can be the suburb for you. For example, if you love places where there aren't many people, avoid Wellington. It is the village with the greatest number of residents in the State. However, if that isn't something that bothers you, you should know that the lovely village of Wellington has one of the highest average incomes in Florida. If that is not reason enough to move there, here's more.
For example, if you are moving with your family, another fact will be interesting to you. Wellington not only has the most residents and the highest income, but it also has one of the highest rates of graduates. Unfortunately, Wellington takes the top spot on another list-buying a house here is even more expensive than in Winter Park.
North Port is another lovely Florida suburb
North Port is one of the safest suburbs in Florida. So, if safety is extremely important to you, this is the suburb you want to choose. Crime rates per 100 000 residents are extremely low. For example, there are only 165 violent crimes per 100 000 residents. Another reason you may want to choose North Port, apart from it being one of the safest suburbs, is its affordability. The average monthly housing cost is significantly lower than in other Florida suburbs. It is also lower than in many places in the States. However, there is something that North Port is even better at. That is education. There are 79 % graduates every year. That is higher than the national average.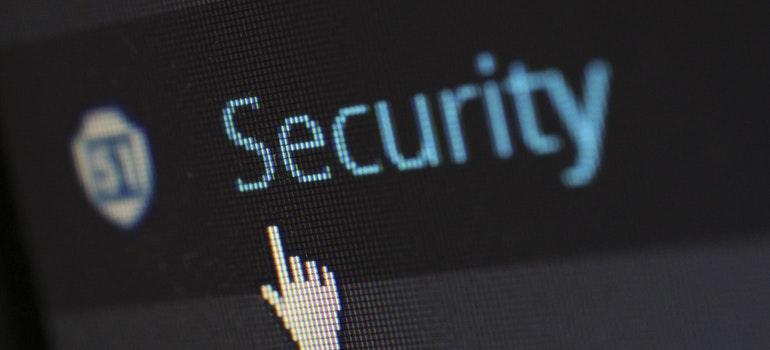 Choose the best suburb in Florida
The first step is deciding to move to Florida. Since you have been reading so far, you have completed that one. Next, you have to decide which are the best Florida suburbs to move to. We hope that the three suburbs we have written about have everything you need. Just find that smallest detail that will help you decide and start packing.