Sometimes it's hard to make a decision to move to another place. The unknown causes uneasiness. With this in mind, the best thing is to be well-prepared for moving from state to state. As for New Braunfels, don't worry too much. This is a city for all ages. No matter how old you are. We can give you an abundance of reasons to relocate to New Braunfels. Still, let's begin with the most important ones.
One of the main reasons to relocate to New Braunfels are opportunities for every aspect of life
First of all, its location is so convenient. The closeness to major metropolitan areas provides immense opportunities for people. Hence, start organizing the packing process immediately. New Braunfels is situated almost halfway between Austin and San Antonio. As a result, you can use a variety of opportunities to find a job in different sectors.
manufacturing
agriculture
tourism
information technology

Do you really need more reasons to relocate to New Braunfels? Just have a look at nature and animals. Enjoy its beauty.
Moreover, we must mention that small, usually locally owned stores compete successfully against big-name chain stores and restaurants.
What about the costs of living?
Well, here's one more argument for relocation to New Braunfels. The overall costs of living are almost aligned with the U.S. national average. Thus, hurry and contact long distance movers New Braunfels TX.  Due to the growing demands, housing costs are about 12% higher than the national average. Even that isn't much compared to what you get.
Enjoy the beautiful landscapes
Wilderness and beautiful scenery will take your breath. Imagine the picture when deers flood the golf courses and yards while the locals feed them. True peace and nature. What else can you wish? Then, start relocating your home. Moreover, you will surely run a healthy life.
walking
running
cycling
hiking
golfing
swimming
boating
As a matter of fact, you'll enjoy nature throughout the whole year. Warm summers and mild winters will provide that for you.
New Braunfels offers an entertaining life
A diversity of festivals corresponds to all ages and desires. The art scene is also amazing. Furthermore, enjoy both traditional food and new flavors. Moreover, breweries and wineries are really popular everywhere.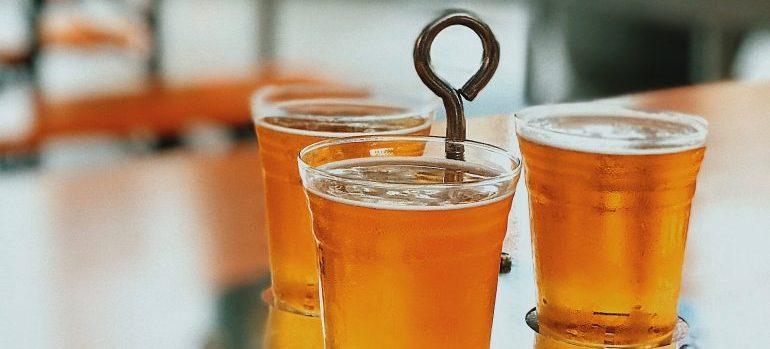 Be satisfied with the education
In case you move with children here's one more reason to move to New Braunfels. Education is something you must consider when you move to a new city. Great local schools offer outstanding education. Many schools are constantly receiving the best marks in academic performance.
The right place for you
Overall, we've given you more than enough reasons to relocate to New Braunfels. Above all, prepare and plan your relocation. Get to know your final destination. It'll be much easier for the subsequent adaptation. Hopefully, we've helped you find the relevant facts about New Braunfels. Now it's time to start organizing the move. Finally, enjoy the new city. Changes are quite good sometimes.