When you're moving to a new place, learning as much as possible about it is important in order to adapt faster. It's much different once you are there, of course, but don't move to a new place without any knowledge of it. As exciting as moving to Universal City sounds, it can set you up for some surprises especially if you are moving there from another state. This is why we are here to give you some tips before moving from state to state. When moving to this amazing city in Texas, you will need a Universal City moving guide, so let's see what you should know.
About Universal City
Universal City is located in Texas, in Bexar County. The city borders San Antonio to the northeast and has a population of 20,691. The median income in Universal City is $58,166 and the median house value is $187,384. Most residents own their homes in Universal City. This place is very good for families. It has great schools and is very diverse. If you are looking for entertainment, you will find it, too. This place is one of the best to live in Texas. Many young professionals and families decide to move here due to a good quality of life. Long distance movers Universal City TX have been assisting people in moving to this city for several years.
Another reason why living in Universal City is good is because of the small and tied community. With a bit over 20,000 residents, it's easy to get around and get closer to people around you. The community is diverse, as we already mentioned, with 45.4% of White (Non-Hispanic) population, 26.6% of White (Hispanic), 8.83% of Black or African American, 8.05% other, and 4.6% of Two+ (Non-Hispanic) population. Most people in Universal City use their own cars to travel and it usually takes about 27.1 minutes for them to get to work. Since the city is a suburb of San Antonio, most people go there for entertainment and events. However, the city itself organizes many entertaining and educational events for all the residents.
Why do people move to Universal City?
Being very close to San Antonio, Universal City is a good location to settle if you work in or want to travel to San Antonio often. Out of state movers San Antonio have assisted many people who have moved here. With a tight and small community, the city gives you a feeling of security. There are a few other reasons why people move to Universal City and Texas in general:
Lower taxes –There are 7 states where residents do not pay state income tax. Texas is one of them. This has attracted so many other Americans and people moving from abroad who decide to settle in Texas. Other than no income tax, state taxes are not that high either. The state is doing this in order to encourage new businesses and motivate people to start their own. That's why there are so many different and cool establishments in all spheres of business in this state.
Affordable real estate -Texans love owning their homes. If you're planning to do the same, you're in the right state. With the value going up 6.7 percent in the past year and reportedly still going up, the homes are still more affordable than they are in the rest of the nation. The median home value in the state is $184,700.
The weather – Even though Texas is known for its very hot summers, many people like the climate. And if you can handle the summer, you will love the rest of the year since the weather is almost always nice.
Other than these major reasons, people just love the Southern hospitality, food, music, and soul that Texas and Universal City have.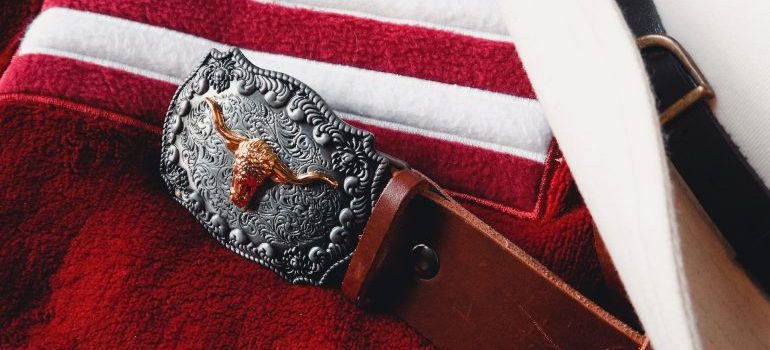 Job opportunities
The job market in Universal City has been growing over the years. Many long distance movers Texas say that people from other parts of Texas and other states have moved here for work. Job growth in Universal City has increased by 15.5% in the past 10 years. The current unemployment rate in this city is 6.7%. However, future job growth is predicted to be 39.6% which is higher compared to the national estimate of 33.5%. Universal City is close to all the entertainment and shopping centers and you don't have to be stuck in the crowd and traffic to get to them. Many people find this convenient when looking for jobs as well, so they find them in those sectors. Of course, with Universal City being a suburb of San Antonio, most residents work there and many who move for a job in San Antonio decide to settle in this suburb because of the good quality of life.
Education in Universal City TX
The schools in this district are very good. Many parents decide to enroll their children in public schools in Universal City, but some also go for public and private schools in San Antonio. When it comes to schools in this suburb, based on factors such as academic performance and equity, these are some of the top-rated ones:
Rose Garden Elementary School
Ricardo Salinas Elementary School
Coronado Village Elementary School
Olympia Elementary School
Crestview Elementary School
Laura Ingalls Wilder Intermediate School
All of these schools have gotten either a 5-star or 4-stars rating. With a diverse community, your kids will be exposed to different individuals and cultures and get used to equality from a young age. This is very beneficial for their development and later life experiences.
What kind of weather can you expect in Universal City?
Like everywhere in Texas, you can expect some heat in the summer. Summers in Universal City can be long and hot, but winters are very mild and nice. This is good for those who enjoy outdoor activities since you will always be able to go out and find something to do.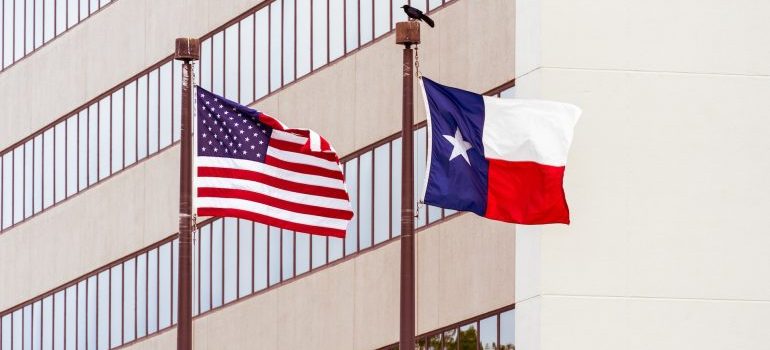 You are in for an adventure when moving to Universal City with household movers TX. You can expect clear skies and warm temperatures in the summer, and it's not always too hot (but it usually is). However, with the average temperature of 85.7 degrees in the summer, you better get a lot of shorts and shirts. Between the end of July and mid-August, you can expect 97 degrees on average. When it comes to winter, it is usually mild, but it also depends on where you are in the state since it's so huge. Temperatures can be up to 20 degrees different on different sides of Texas. The temperatures in Universal City vary from 42°F to 95°F and are rarely below 30°F or above 100°F.
Housing costs
When it comes to housing in Universal City TX, the market is very competitive. You need to follow listings carefully and make sure you get a good offer. The median listing home price in this city is $310K, while the median listing home price/Sq Ft is $159. The price has gone up 20.7% since last year, so make sure to buy your home before another increase happens. You can find plenty of homes for sale as well as rentals, depends on what you prefer. Texans love owning homes, in general. So, if that is something you are looking to do as well, you will fit in just fine. It is crucial for you to get some financial advice and go over your budget before putting any down payment or purchasing any property. It is always possible to negotiate the prices of homes. For example, the average homes sell for about 1% below the listed price, while "hot homes" can sell for about 2% above the listed price.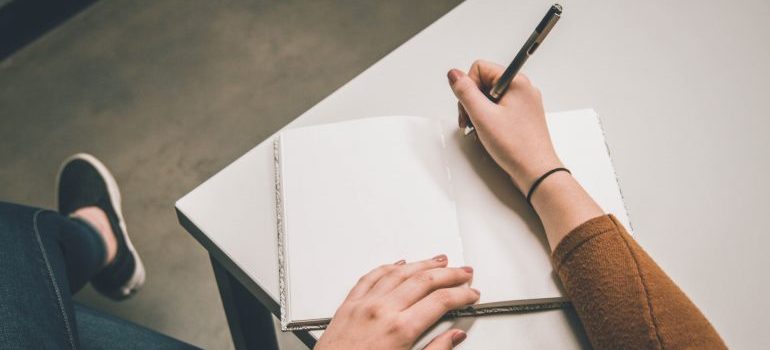 Packing for your Universal City move
Packing is a big part of moving. You need to do it in a way that makes it easier to unpack and settle later. A smart thing to do is to keep inventory. Make a list for each room and write down what you've packed, or what you are leaving behind. This way, if anything is missing later, you might be able to trace it back. The trick is to start from the room you use the least. It will make you pack and get to the main areas faster.
Some people like to pack room by room, some like to pack similar items from all rooms together. If you prefer this to be done by professionals, you can ask your movers to provide you with packing services TX. Packing supplies you or your movers will use are very important. They will protect your valuable items and keep them in one place for your new home. That's why many people seek packing services along with other moving services.
A Universal City moving guide can't be complete without decluttering
While you're packing, decide if there are any items you want to get rid of. Everyone has pieces of furniture, clothes, or cosmetics that they never really used or don't want anymore. These things shouldn't move with you because they will just take up space and add weight to your move, which usually means you will be paying more for the move. It's beneficial for many reasons to declutter.
You can donate these items and make someone happy. You can also earn a few extra bucks by having a yard/garage sale and selling your stuff. More and more people are also doing it online before moving, which is a simple option. If you don't feel like doing any of that, you can get storage services TX from your movers and store the items in the storage of your choice until you either decide to bring them to your new home or get rid of them in one of the ways mentioned.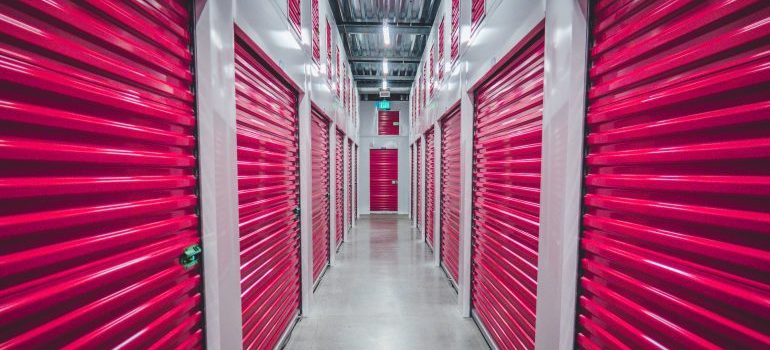 What are some "must" items when moving to Universal City?
Moving to Universal City will require you to pack some specific items. Here are some of those items, so don't forget to pack them.
Denim jeans – Can't be in Texas without jeans. Make sure you have at least one pair before arriving in Universal City. This is a way for you to become a local faster.
Cooling towels – You will never have too many of these. You will want to spend time outdoors in the summer since there are so many fun things to do, but be ready for the heat. If you are moving from a place with mild summers, you will have some habituation to do.
Cowboy boots – another one of the local pieces of clothing. You will see a lot of people wearing boots in Texas. You will also see many different kinds of boots in stores. Texans get creative when it comes to boots.
Of course, these are the light, entertaining items that you can also buy once you get to Universal City, but having them with you would be nice. After all, you want to assimilate as fast as possible.
Why does your Universal City moving guide recommends hiring movers?
You can find great long distance moving companies San Antonio has to offer. Hiring movers is always a relief because it lifts the weight off your shoulders and gives you the time and opportunity to deal with other tasks while a team of skilled and reliable movers takes care of the rest.
You can hire movers for many different services, the goal is to make it as easy as possible for you. A true Universal City moving guide must have this on the list. Moving to Universal City is a big step, so doing it with the best team out there is the smart move. Now that you know a little bit more about your future home and what to do before leaving the old one, you are ready for action!