Moving is not just about simply transporting your belongings from one address to another. Despite the already well-known obligations that moving brings with it, there are a few other important things that you must take care of. One of those things is packing sharp items. No matter if you are moving alone or with the help of interstate moving companies, it is important that the sharp objects we all own are carefully and safely packed so that everything is protected and so that there is no risk of injury.
If moving is not something you are familiar with, you can always rely on the help of moving companies. The employees from one of the best cross country movers Florida are real professionals and they have certainly done several such relocations so far. They certainly know what the best way is to pack you up or advise you about it. Also, the transport of sharp and other things is always recommended to be handed over to them.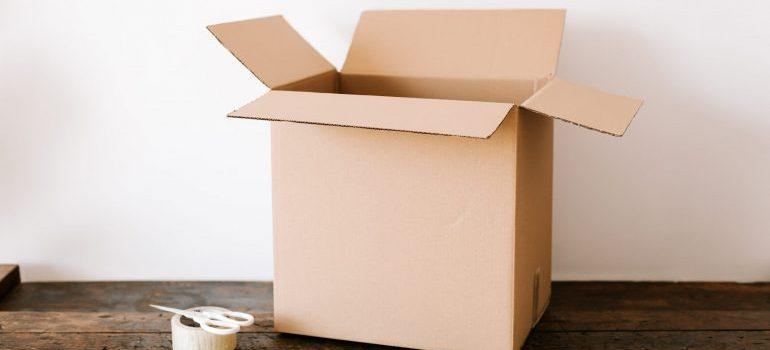 Packing supplies you need for packing sharp items
For your move, you will need these packing supplies: smaller cardboard boxes for packing, plastic, and paper wrapping material like bubble wrap. Also, you will need packing tape. Take care to use quality packing tape to make sure nothing will peel off. Of course, you will need a pair of sharp scissors. And in the end, you will need labeling supplies like stickers and markers. Those are the most important supplies!
The most common sharp objects you move
Knives and other kitchen utensils

Sharp tools

Scissors

Sharp antiquities like a machete, a knife, a sickle

Box cutters and utility knives

Cans

Razor blades

All household items with sharp edges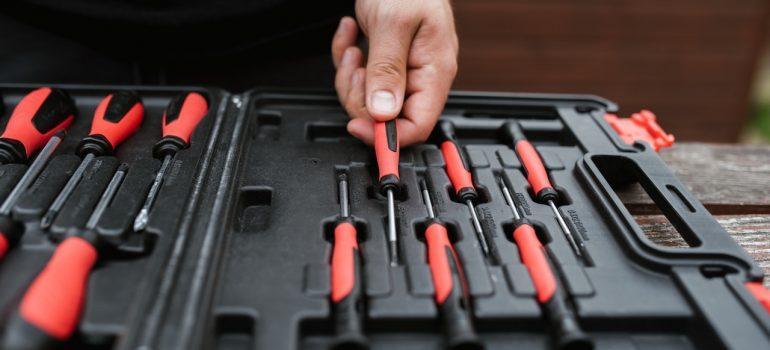 Packing sharp items doesn't have to be hard work
First of all, the most important thing is to understand how important it is to adequately pack your sharp things. There are several reasons for this. Of course, preventing possible injuries is the first thing. The other thing is that knives and other sharp things can break the material they are in during long-distance transport if they are not well packed and do damage to your other things. Also, you don't want your sharp things to get lost in the move because no matter how dangerous they are to handle, we all know how important knives and other sharp things are in the household.
How to do it?
When packing sharp items, as well as packing fragile items,  you have to prepare yourself with a slightly different material than with other things that do not bring risk with them. Often packing such things brings with it some kind of improvisation, which is not a bad idea at all. The most important thing is to protect and secure everything very well. If you pack things badly, you risk injuring or damaging your things both when packing and when unpacking. If you are able, get plastic boxes with lids or any box that can be closed with a lid. This is one of the safest ways to protect everyone from sharp things. 
If you have original boxes of your knives, that is also a great solution. Be sure to close all the boxes and tape them to prevent them from falling out. When it comes to improvisation, you can use towels and old blankets to pack your sharp objects. Wrap them well, and put them in a box that you will of course glue so that everything is in place.
Make a checklist!
A checklist is always a good idea. It can be of great help to you and we all know that there is no better feeling than crossing out the things done from the checklist. The content of the checklist is determined by you and only you. This is the best way to get everything right and forget nothing. Also, list the items that are primary for packaging in the upper parts of the checklist, and stick to them.
Packing sharp items? Plan everything!
When it comes time to pack things like this, you need to plan everything down to the smallest detail. That is why it is very important to sort everything nicely. When it comes to knives, make sure you separate them by size and then by what you use them for. This way you will have a very easy job when unpacking. Everything will be connected, well protected, and it's just up to you to put it in new drawers. Also, when it comes to your tools from the garage, as we often need that tool, it is very important to protect it and pack it adequately.
All well-wrapped sharp things must be placed in large cardboard boxes of better quality. In this case, it is not enough to just glue large boxes from above, as is the case with a wardrobe or similar. Try to glue or tape the box several times, on all edges of the box and not just where the opening is. This way you will be sure that sharp objects will not pierce the box in some way at the places where the edges of the cardboard join.
Mark everything!
Probably the most important marking of boxes is when packing sharp objects. Each label is extremely important and cannot harm. Use large stickers or markers of strong color to make the inscription that there is something dangerous or sharp inside as impressive as possible. Also, in these situations, you can draw on each box what is inside and write something like – be careful. In this way, you will be protected, your family members, and employees from moving companies if you hire them.
Packing sharp items is a serious matter and requires a lot of attention and caution. For your move to go smoothly and stress-free, you must follow these tips, and only then will everything be in the best order. Wrap everything well, tape the boxes over and over, and enjoy your new home. Good luck!