Exciting times typically await those who are about to start a new phase of their lives with the person they love. However, you will need to select a location that you can call your permanent home. Should you choose to stay in the city you now live in or search for a different one? If you are in the market for a new house in the state of Texas, you should put the following communities on the top of your list. Finding reputable state to state movers that can assist you with the relocation of your household items should not be too challenging. You and your partner need to decide on a location that is suitable for both of your needs. As a result, we have put up a list, that we believe are all of the best Texas cities for young couples. There is a large population of young couples who have made the decision to raise their families in Texas for a variety of reasons, including the availability of a thriving job market and stimulating cultural activities. 
Houston
Houston, the largest city on this list, is also one of the best Texas cities for young couples. The city is home to more than 2,300,000 people, making it the fourth largest city in the country. Rents are around $1,086 per month, a reasonable price for a place of this size. The typical annual income of $53,600 is comparable to that of the other cities on this list. Being one of the largest cities in the United States, finding reliable Houston long distance moving companies should pose no issue.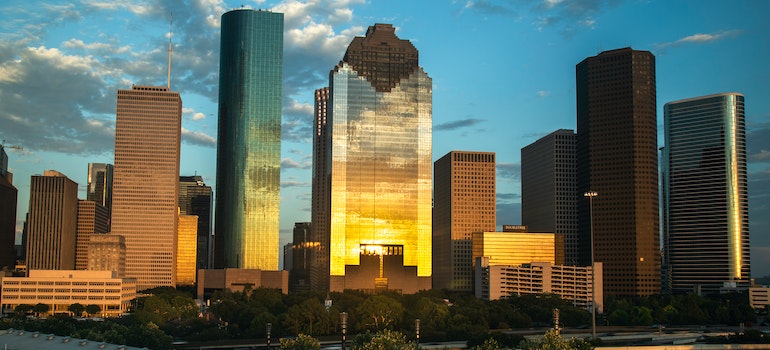 The culinary scene in Houston is consistently ranked as one of the greatest in the United States. Trying out cuisines from a variety of various countries is never going to get old. The Museum District in Houston is an unavoidable subject to bring up. There you will discover the most outstanding specimens of the city's architecture as well as its cultural activities. You are welcome to bring your whole family to Houston, and even younger couples will find that the city has a lot to offer them. The public transit system is a major drawback of living in this city. It's not great, so you'll want to have a car on hand.
Austin
All of Texas's most well-known cities are excellent options for young couples. They have a thriving economy, a large and diverse young population, and a warm and hospitable population overall. This is a must-have for every young couple looking to relocate to a new place. The median annual household income in Austin is $75,700, while the average monthly rent is close to $1,300.
What, therefore, sets Austin apart from other cities? Young people tend to like this city for its thriving entertainment scene. In addition to having one of the state's healthiest economies, Austin also has one of the healthiest job markets in the state. There are a lot of open positions, but the unemployment rate is low. And that's why young people love this place, making it one of the best Texas cities for young couples. If you and your significant other have decided to start a new life here, the first step is to find reliable interstate movers Austin has to offer.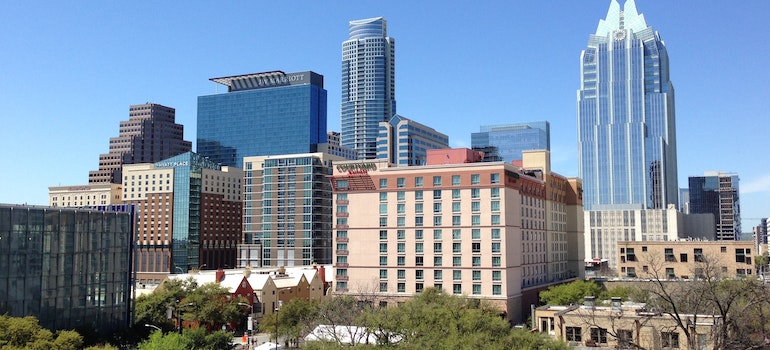 Dallas
More than 1.3 million people call Dallas home, so that's something to keep in mind if you're considering a move there. As the state's financial hub, the city boasts some of the best employment opportunities in Texas. For a young couple just starting, finding secure employment is crucial. Finding a stable and well-paying job before relocating to Dallas, will ease your transition into your new home. For those in need of housing, a two-bedroom apartment may be had for roughly $1100 per month. With a typical salary of $54,700, a nicer apartment is within reach.
Despite its size, the city has a strong sense of community. So, you won't have any trouble integrating into society and finding new acquaintances there. That makes Dallas one of the best Texas cities for young couples. Dallas is also home to the biggest urban arts district in America. If this sounds appealing to you, start packing your bags and start looking for dependable long distance movers in Dallas to help you relocate!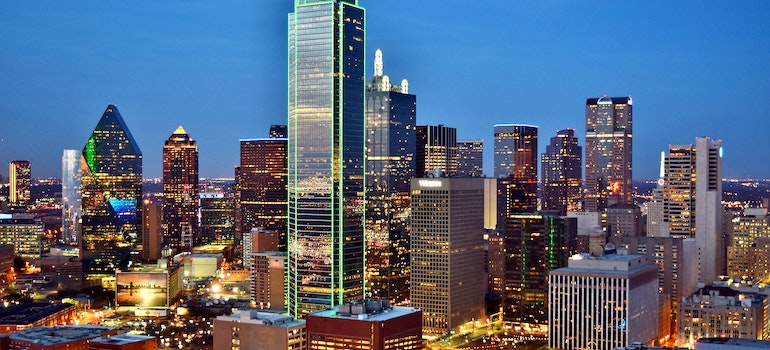 San Antonio
San Antonio is the second most popular city in the US, and it could be a great place to settle down. In general, young people enjoy visiting this city in Texas. More than 1.5 million people call this place home. In comparison to Dallas, the average rent for a 2-bedroom apartment in this city is roughly $1,025. San Antonio's median annual household income is approximately $53,420, which is lower compared to Dallas.
Additionally, San Antonio is famous for its slower and more relaxed way of life, making it one of the best Texas cities for young couples. Friendly locals make it easy to rapidly find a social circle after relocating. San Antonio is not as large of a market as Dallas in terms of available jobs. On the other hand, if you're in the military and searching for a new assignment, this is the best city in the world for you. You can make a smooth transition to your new home if you hire one of many reliable long distance moving companies in San Antonio TX. While your movers are taking care of the moving logistics you can start planning fun activities after the move.
Fort Worth
Moving to Fort Worth has many advantages. As a first point, it is the second-best city in the country in terms of employment opportunities. You should, as was previously indicated, get a good career in order to provide for yourself and your partner. Young couples often think twice about starting a family because of financial constraints. In addition, the cost of living is generally below the U.S. average. This makes it one of the top Texas cities for young couples. The city is famous for providing a big-city experience at a small-town cost. In terms of population, it has close to 900,000. Approximately $1,100 is the average monthly rent, while the median annual household income is $64,500. Fort Worth is a great place for young couples to settle down. It deserves to be emphasized that this city is home to the finest educational institutions in the state. Once again, this is crucial information for young couples hoping to start a family soon. After all, it only makes sense that your future children go to the top Texas university.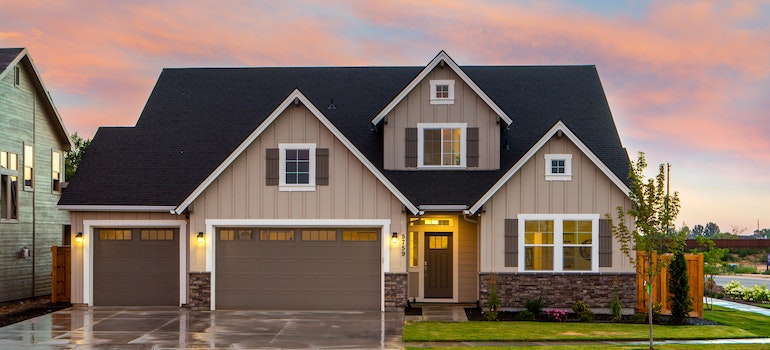 New Braunfels
The population of New Braunfels is 84,622. The median annual rental cost is $1,200. Despite this, almost 60% of the locals are proud homeowners. The median home value is currently around $237,900. This region has a higher-than-average median household income of about $71,000. With a low unemployment rate of 2.9%, it shouldn't be hard to locate a position that suits your skills and experience.
In New Braunfels, you'll find a community of warm and kind individuals. Residents here are known for their openness and friendliness. So, you will feel at ease and at home here. This area has the feel of a sparse suburban neighborhood, thanks to the abundance of greenery and parkland. If you're interested in moving to New Braunfels after reading this, then look into the many long distance movers New Braunfels TX has to offer and plan your move to this charming city!
Hutto
Hutto is one of the more intimate communities that are perfect for young couples. Only 26,778 people call this place home. Nonetheless, the vast majority of them are young adults. Here, people tend to reach middle age at a relatively young age of 29. Many couples in their early thirties or younger might be found there. Some of the best areas for a young family to settle down are in smaller, rural communities. Interestingly, only 7% of Hutto's population is 65 or older. Hutto is home to 10 different academic institutions. They have above-average ratings, so you can rest easy knowing that your offspring will receive a good education. Crime rates are historically low, making the neighborhood a secure place to raise a family. To that end, this is one of the best Texas cities for young couples.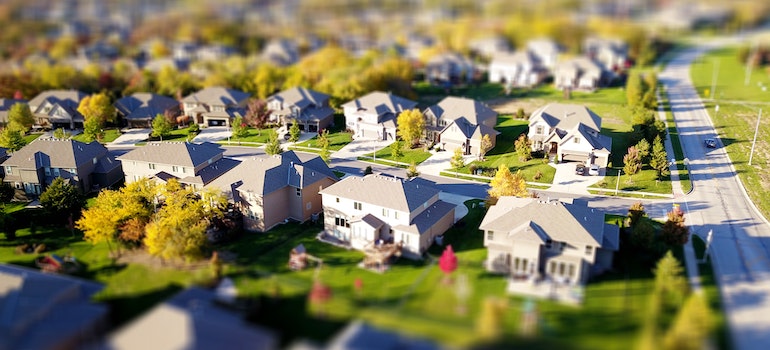 Some of the lesser-known best Texas cities for young couples
There needs to be a mix of well-known and lesser-known cities in Texas on any list of the best Texas cities for young couples to settle down. To name a few, here they are.
Plano, with its modest population of 288,870, is ideal for young families just starting. In addition, Dallas is not too far away, making commutes easier.
When you realize that El Paso is home to nearly 700,000 people, the remarkably low median rent of $857 per month becomes even more impressive. It's also not too far from Mexico, although it's a long way from the other cities here.
Consider Denton, as it is located near the cities of Dallas and Fort Worth. The daily commute to these larger urban centers is easily achievable from Denton. Furthermore, Denton is home to the University of North Texas, therefore it is populated by youthful, welcoming individuals.
How to decide where to move to?
There are several locations in the state of Texas that are ideal for couples to relocate to with the help of long distance movers Texas. The decision to move to one of the best Texas cities for young couples might be challenging because there are so many options. This is what you should take into account before making a final decision:
The size of the city is an important factor to consider when deciding on a location, so be sure to share your preferences with your significant other. Although many people enjoy city life, others prefer the peace and quiet of suburban areas. You can always find more info about an area, on the official site of the state of Texas.
Being close to your family. Deciding to relocate with your significant other is a major life change and having family close by can help ease you into your new stage of life. There is a wide variety of great options for young couples looking to settle down in Texas. There will undoubtedly be one within reasonable driving distance of your loved ones.
When deciding on a new city to call home, many people neglect to take the climate into account. Consider this, though, if you happen to be someone who strongly dislikes particular weather patterns.
Average rents have been discussed for most of the places on this list, so that's one aspect of the cost of living we've already covered. But don't discount the cost of necessities like groceries, gas, and clothing.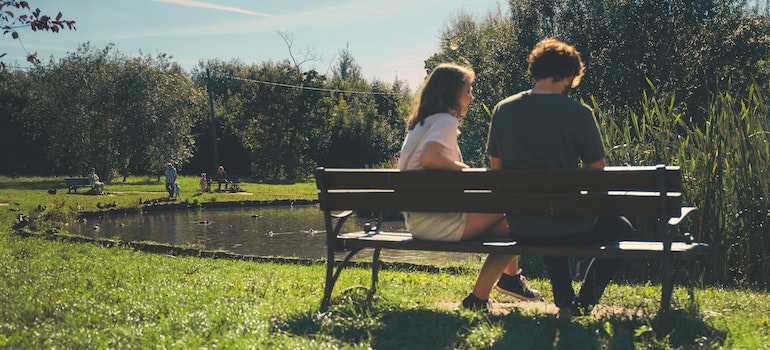 One of the best Texas cities for young couples can be your future home!
We have covered nearly every one of the best Texas cities for young couples, as well as the considerations that need to be taken into account when moving to a new location. The challenge that lies ahead of you is to choose a home that is suitable for both of you. We hope that the information and preparation that you received from us assisted you in making a decision. This is just the beginning of your journey and you may require the assistance of household movers TX to get to your intended destination without any issues.